Rumor: Tim Cook personally testing new glucose blood sugar monitor for Apple Watch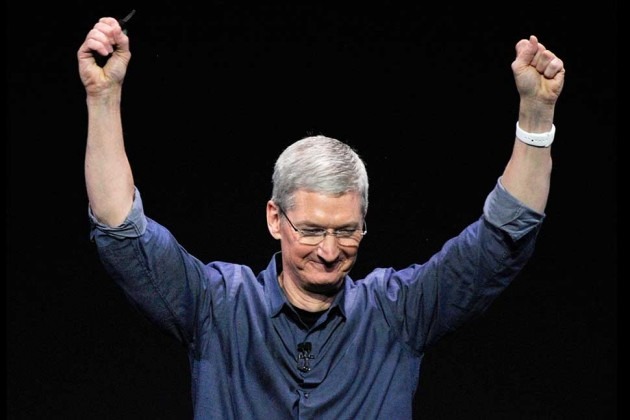 AppleInsider may earn an affiliate commission on purchases made through links on our site.
Apple Chief Executive Tim Cook is said to have been spotted on his company's corporate headquarters wearing a new, unannounced Apple Watch accessory that could be used to measure a user's blood sugar levels in an non-intrusive fashion.
Citing an unnamed source, CNBC reported on Thursday that Cook himself was wearing the prototype device. It's unknown whether it is an Apple-made piece of equipment, or something created in collaboration with a medical device maker.
The report also said that Cook even publicly discussed the device during an appearance at the University of Glasgow back in February. He said the device helped him understand how his body reacted to the foods he eats, and allowed him to keep his blood sugar more constant.
"I've been wearing a continuous glucose monitor for a few weeks," Cook said without mentioning connectivity to the Apple Watch. "I just took it off before coming on this trip."
The rumor is the latest in a line of reports claiming that the next-generation Apple Watch, expected to arrive this fall, could include support for glucose monitoring in some fashion. Earlier this week, another report said that Apple is also planning to include support for swappable smart bands that could add new functionality to the Apple Watch if a user desires.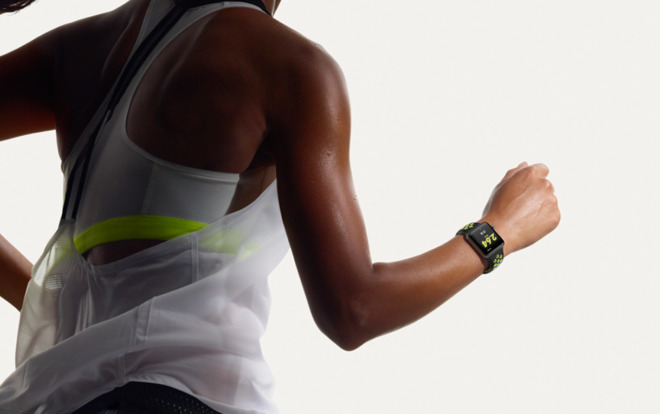 Apple's embrace of glucose technology is expected to be non-invasive, measuring through the skin with advanced sensors. By potentially selling it as a separate band, Apple could potentially receive Food and Drug Administration approval for the accessory without the need to have the same certification for the Apple Watch hardware itself.
Apple has been keen to market the Apple Watch Series 2 as a fitness device, since it's now fully waterproof and supports GPS for distance-based activities like running. However its current health tracking only operate off of motion and heart rate.
Cook himself said in an interview earlier this month that the Apple Watch helped him shed 30 pounds by encouraging him to be active.
A so-called "Series 3" Apple Watch could arrive this September, alongside an anticipated revamp of the iPhone lineup, headlined by a completely redesigned "iPhone 8" model with a premium price tag. Last year, the Apple Watch Series 2 and Series 1 models debuted alongside the iPhone 7 and iPhone 7 Plus.