Apple adds 4 new videos to 'How to Shoot on iPhone 7' series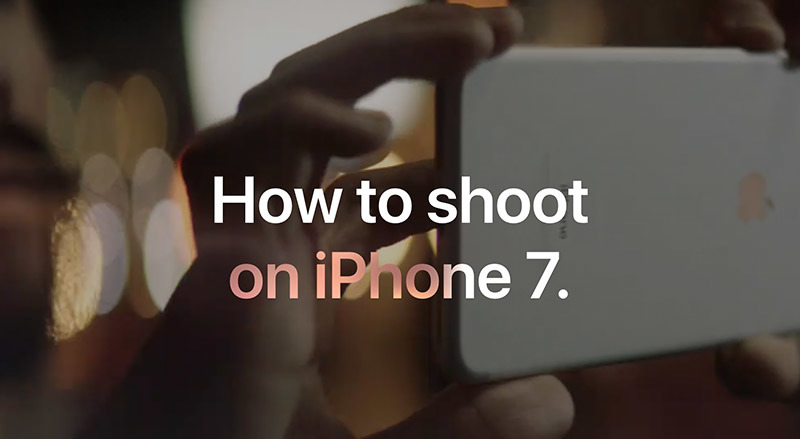 Apple this week added four videos to the recently released "How to Shoot on iPhone 7" tutorial series, expanding the campaign to a total of 20 shorts centered around taking better photos with the flagship smartphone.
The new tutorials posted to Apple's dedicated "How to Shoot on iPhone 7" webpage cover topics ranging from converting color photos to black and white, using iPhone's zoom function, shooting a horizon and capturing an intimate moment.
Like the first set of video explainers published earlier this month, Apple's new shorts run about 40 seconds in length and are set to a selection of chill beats. Each video, save for the clip about composing a horizon photo, is accomplished using a vertical aspect ratio portrait mode for viewing on iPhone.
The newly published tutorials dive deeper into iPhone's Camera app settings. For example, the video explaining black and white conversion delves into the use of filters and light control, the latter being a fairly advanced image adjustment. In-app tools are also covered, like the use of grid overlays in the horizon image tutorial.
Other videos in the series shine a light on unique iPhone functionality. The explainer on capturing an intimate moment, for example, instructs users to swipe left on iPhone's lock screen for quick access camera access, mute system sounds (unless you're in Japan), adjust zoom, focus and exposure, and shoot.
As of this writing, Apple has posted 20 videos to its "How to Shoot on iPhone 7" mini-site, 13 of which are also available for viewing on YouTube.
In true Apple fashion, the videos are cleverly crafted to act not only as informational assets for iPhone 7 owners, but also an advertising tool for prospective buyers.