Apple's iPhone SE, iPhone 7 Plus take top spots in customer satisfaction index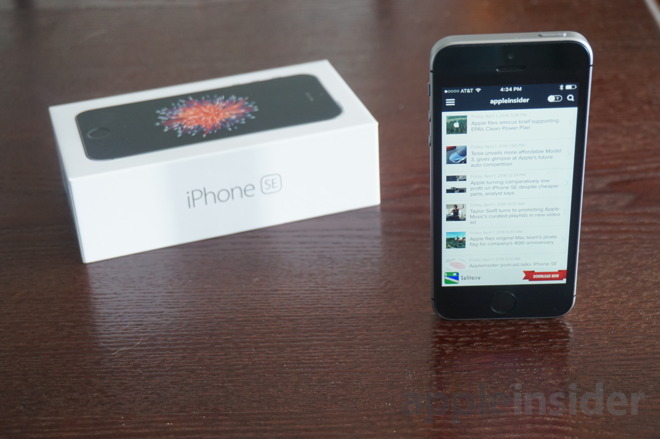 AppleInsider may earn an affiliate commission on purchases made through links on our site.
Apple's iPhone SE and iPhone 7 Plus top a new survey of customer satisfaction amongst U.S. customers surveyed over the span of a year.
ACSI's survey polled 36,194 customers randomly selected between May 2016 and April 2017. The iPhone SE hit the top spot with 87 points, with the iPhone 7 Plus and Galaxy S6 edge+ tying for second at 86 percent.
Both the iPhone 6 Plus, iPhone 6s Plus, and iPhone 7 tied with 83 points. The iPhone 5, 5s and 6s all scored 80 points, with the iPhone 6 hitting 79.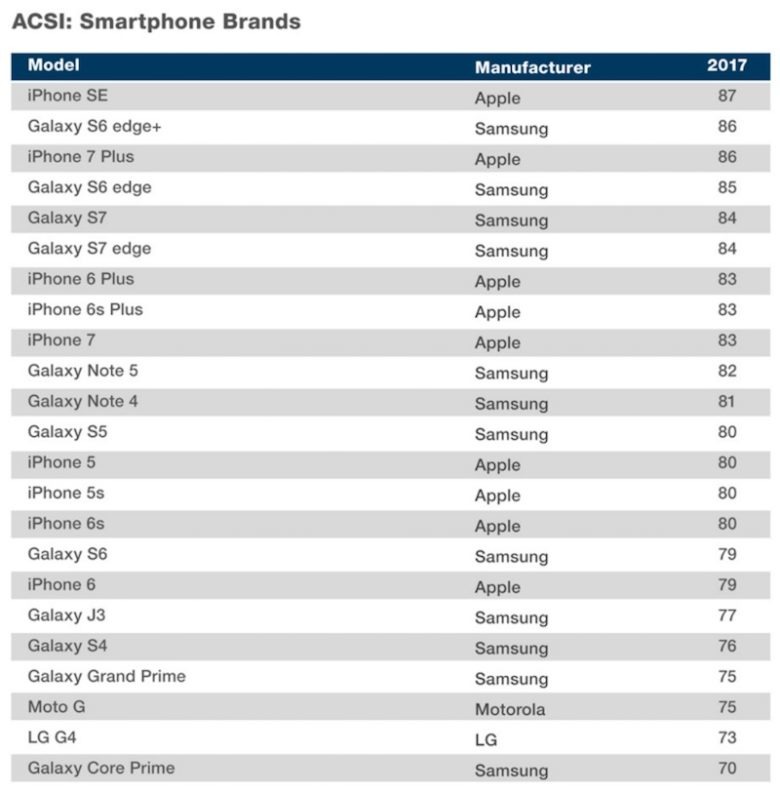 "Over the past few years, the general trend for smartphones has been toward larger screens," said ACSI Managing Director David VanAmburg about the results. "Apparently, consumers were craving a new iteration of a smaller, less expensive phone as the iPhone SE - Apple's first update to a 4-inch phone since 2013 - comes in first in ACSI this year."
The iPhone SE features the A9 processor, and has not been significantly upgraded since it's release in March 2016, beyond a doubling of storage in March. Apple has started manufacturing the device in India, and the phone is a popular lower-cost option to the iPhone 7 family.
AppleInsider called the iPhone SE "a capable, modern smartphone in a compact, ultraportable, proven chassis" in an in-depth examination shortly after original launch.