Apple commences iPhone SE production in India with assembly partner Wistron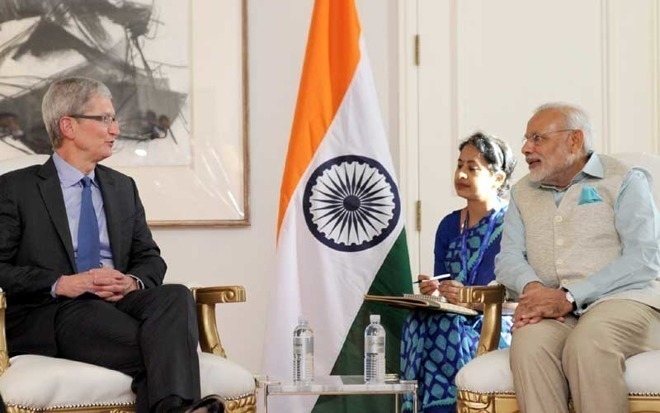 Apple has finally started to assemble iPhones in India, the Cupertino company has confirmed, with local manufacturing partners said to have commenced production of the iPhone SE earlier this month, and initial shipments for domestic customers expected to take place within the next few weeks.
The trial run of assembling the iPhone in India was performed by Taiwanese contract manufacturer Wistron, a state official advised to the Wall Street Journal, within an assembling unit in the southern state of Karnataka. A statement from Apple confirmed the initial production of a "small number of iPhone SE handsets" in Bangalore.
The statement added Apple aims to begin shipments of the Indian-produced devices domestically this month. A report source suggests shipments of the Indian iPhone SE could reach stores as early as this week.
Pricing for the Indian-made iPhone SE is currently unknown, but it is likely to be cheaper than the models sold in the United States. While the 32GB variants of the iPhone SE sells for $399 in the United States, third-party resellers in India are selling the Chinese-assembled smartphone for $320, with no current indication on how the price will vary when the Indian version is put on sale.
Officials in the Indian government hope the new price for the iPhone SE will drop down by as much as $100 compared to the current local price, though Apple is likely to try and avoid too much of a reduction in order to preserve its margins. Even at a $100 reduction, the iPhone SE would still be seen as expensive compared to the rest of the market, with research firm IDC estimating the average smartphone price in India at around $150.
Apple was pushed into starting handset production in India in order to gain access to the local market with its own stores. As part of local sourcing requirements for launching retail stores in the country, rather than relying on the current network of authorized resellers, Apple would have to source at least 30 percent of its products from India.