Russian regulatory filings point to five new Macs, four new iOS devices coming soon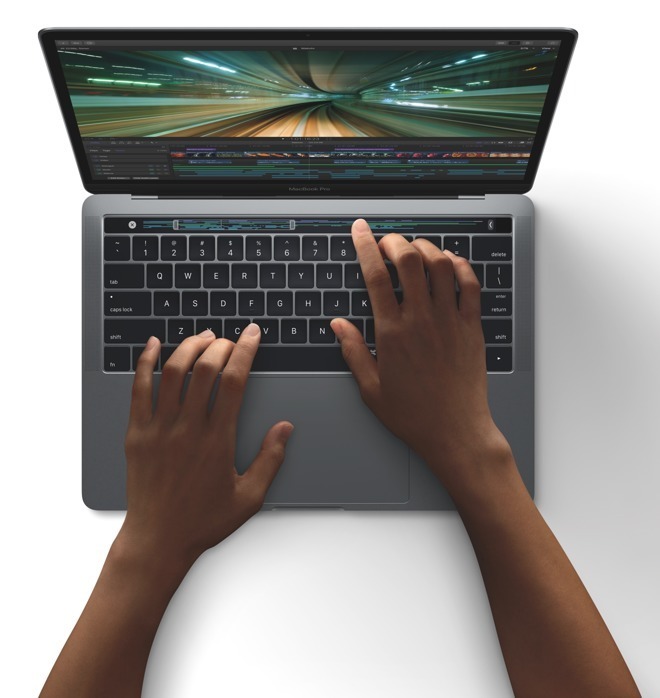 AppleInsider may earn an affiliate commission on purchases made through links on our site.
Data gleaned from regulatory filings in Russia suggest that Apple is on the cusp of announcing up to five new Mac models and four new iOS devices soon, and possibly as soon as WWDC.
First spotted by Consomac, the new model numbers listed as macOS 10.12 devices are A1289, A1347, A1418, A1419, and A1481. Models A1670, A1671, A1701, and A1709 are associated with iOS devices. Another number associated with a possible new keyboard or other peripheral device is A1843.
The existing Retina MacBook model number us A1534 — the same as the early 2015 MacBook. The surviving 13-inch MacBook Air is model A1466, and the 13- and 15-inch MacBook Pros are A1708 for the 13-inch dual Thunderbolt 3 model, A1706 for the 13-inch model with Touch Bar, and A1707 for the 15-inch MacBook Pro with Touch Bar.
Currently, the 9.7- and 12.9-inch iPad Pro model numbers are A1584 and A1652 for the former, and A1673 through A1675 for the latter. The fourth generation Apple Wireless Keyboard, also known as the Magic Keyboard, is model number A1314.
The filings have no other solid data behind them, other than operating system in question. Apple must make the regulatory filing before product release to comply with Russian encryption registration laws.
Also not listed are any release dates — the new products could hit at WWDC, or be for some point in the future. However, it seems unlikely that Apple would allow new model numbers of products to be made public months before actual release.
Rumors started circulating in the middle of May about a MacBook, MacBook Air, and MacBook Pro refresh — but little beyond an upgrade to the Kaby Lake processor is expected. While there is suspicion that a 32GB memory update is coming at WWDC, a completely new motherboard revision would be needed to incorporate conventional DDR4 RAM to do so — so this is less likely than just a processor swap.
Apple is also said to be planning a speed boost for the 12-inch MacBook, and has allegedly "considered" updating the Air the same way. Once a signature Mac, the Air was last given a CPU update in 2015.
Even though the rumor mill has fired up for the last few years suggesting new Mac hardware would appear at WWDC, it has been three years since Apple updated any Mac hardware at the event. Should a MacBook Pro update happen at the event, it will be the second quickest refresh of the line — and that was a processor swap to the Penryn architecture with no other internal modifications in 2007.
WWDC 2017 will likely see new versions of macOS, iOS, tvOS, and watchOS. Rumored to make an appearance long before the reports of a MacBook line refresh is a new 10.5- and 12.9-inch iPad Pro, and possibly a Siri home speaker.