Patent troll Uniloc adds two more lawsuits to growing list of complaints against Apple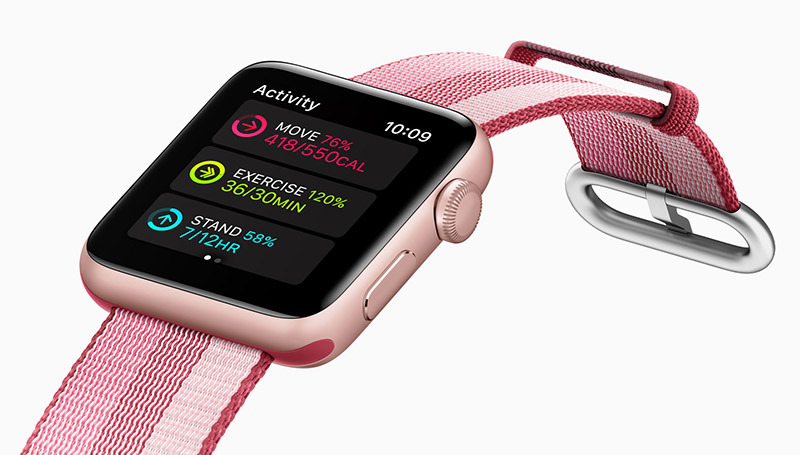 Notorious "patent troll" Uniloc on Friday expanded its legal barrage against Apple with the addition of two lawsuits lodged in Texas, one relating to automatic device wake-up features and another targeting pedometer technology.
As with other recent Uniloc suits, today's complaints were filed in the patent holder friendly Eastern Texas District Court and allege Apple infringement of recently reassigned intellectual property. In the most recent attack, the non-practicing entity leverages two patents invented by noted tech pioneer Philippe Kahn.
The first alleged infringed IP, U.S. Patent No. 8,872,646 for a "Method and system for waking up a device due to motion," was originally filed for in 2008 and later granted to DP Technologies in 2014. The invention discusses techniques of waking a device from sleep mode when accelerometers and other motion sensors determine large degrees of movement.
Apple currently applies similar wake-from-sleep technology in a number of products. For example, Apple Watch automatically activates its screen when a user raises their wrist to check the time. The latest iPhones feature identical technology, in part enabled by Apple's M9 and M10 motion coprocessors.
Uniloc's lawsuits takes issue with any Apple device implementing M9 or M10 coprocessors, as well as any product capable of automatically waking itself based on motion detecting components and supporting software.
In its second suit, the NPE leverages U.S. Patent No. 7,690,556 for "Step counter accounting for incline." The IP covers methods of integrating motion sensors with algorithms designed to account for inclines and other terrain that might impact caloric burn.
Uniloc targets Apple's solution for counting steps, or more specifically flights of stairs, with the '556 patent. Current products like Apple Watch incorporate specialized sensors like barometers to measure relative altitude, while fitness tracking software interprets data generated by said sensors to better represent a user's overall energy expenditure.
The lawsuits filed today add to Uniloc's rapidly growing list of complaints against basic Apple technology. In May, Last month, Apple was slapped with a trio of suits alleging infringement of three separate patents relating to AirPlay, autodialing phone numbers from Contacts and device batteries. Patents in play in those lawsuits originate from HP and 3Com. In April, Uniloc sued Apple over three patents dealing with services like Maps, Apple ID and remote software updates, while an action in 2016 alleges Messages encroaches on four patents.
Widely viewed as an active patent troll in the U.S., Uniloc generates money by leveraging reassigned patents, or vague original IP, against high-profile tech firms. Past lawsuits targeted Activision Blizzard, Aspyr, Electronic Arts, McAfee, Microsoft, Rackspace, Sega, Sony, Symantec and more.
As with past complaints filed against Apple, Uniloc in today's pair of lawsuits seeks unspecified damages, reimbursement of legal fees and other relief deemed fit by the court.