Apple unveils iOS 11 with P2P Apple Pay transfers, a new sound for Siri, AirPlay 2, more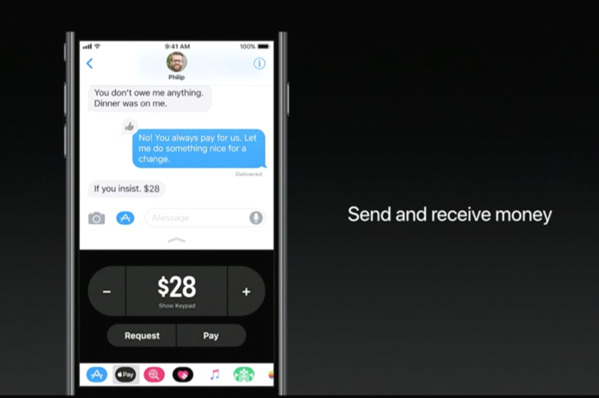 The next major update for iOS is turned up to 11, Apple Chief Executive Tim Cook joked on Monday in unveiling the software update. It includes a revamped Control Center with deep 3D Touch support, the ability to directly transfer money to friends with Apple Pay, a new voice for Siri, and multi-speaker support with AirPlay 2.
P2P Apple Pay in Messages
When iOS 11 launches later this year, Messages will gain Apple Pay person to person payments, similar to Venmo. The feature will integrate with Touch ID for enhanced security.
Also within Messages, Apple is adding a new app drawer to simplify installation and use of stickers. Storage efficiency has also been improved, allowing for faster backups, and automatic syncing of messages across devices.
Siri
Siri in iOS 11 also has a new voice powered by deep learning. Siri's learning will take place on the iPhone or iPad itself, starting in iOS 11. Improvements in the neural net will synchronize across all of a user's devices through end-to-end encryption across iCloud.
In addition, a translation feature is being added to Siri as a beta. The personal assistant will be able to translate from and to English to Chinese, French, German, Italian, and Spanish. Federighi noted that there were more language combinations coming, with the possibility of addition during the iOS 11 beta process.
Siri is also gaining more functionality systemwide. In one demonstration, Federighi showed how reading about foreign locations in News allowed Siri to suggest correct spelling when typing in Messages.
Photos
A new compression method known as HEIF offers higher quality images at half the size on device, freeing up storage. Photos using HEIF are still compatible for sharing on other devices and platforms.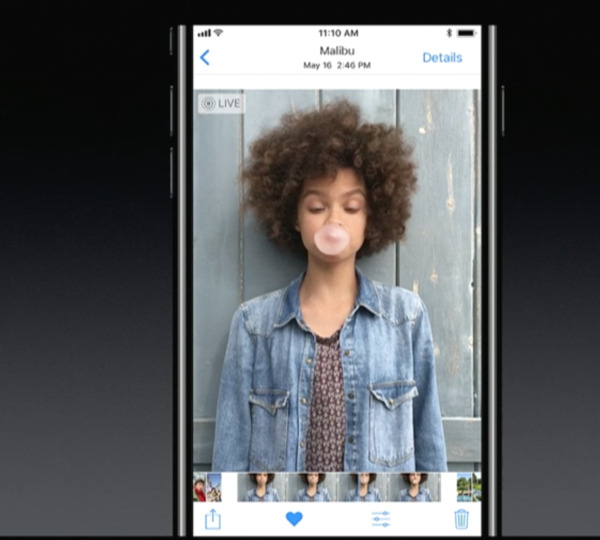 Improved image quality and low light performance with optical image stabilization, True Tone flash and HDR. A new Depth API is also available to developers.
With iOS 11, users can trim Live Photos, and can also select a different key photo within a Live Photo capture. Apple also offers the ability to loop Live Photos, and to create long-exposure pictures.
Control Center
Control Center is also getting a major redesign, packing all features into a single page. Uses 3D Touch to access more controls on each item.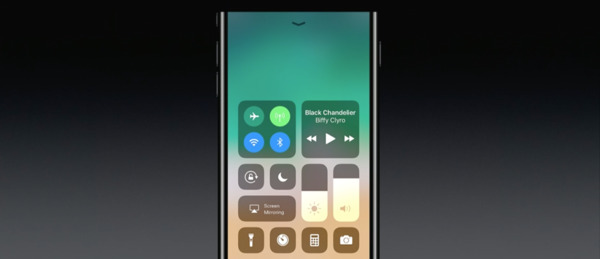 In an onstage demo, software chief Craig Federighi showed how forcefully pressing on an item in Control Center brings up additional options and details in a more fully featured view.
Maps
Indoor mapping is also coming to Apple Maps, with support at major malls and airports around the world. Users will be able to view their current location inside a building, including what floor they are on.
Maps is also adding lane guidance and speed limit display.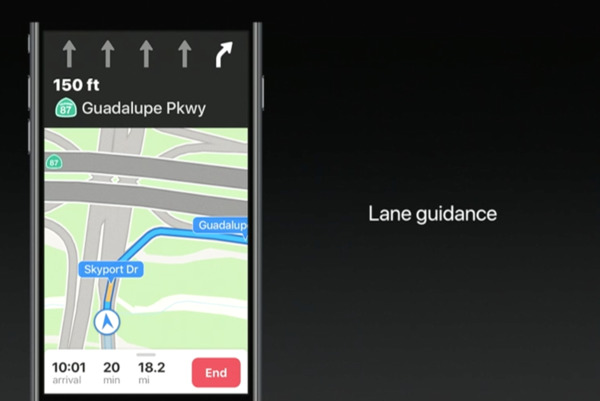 iOS 11 also has a feature called Do Not Disturb While Driving, which uses Bluetooth and Wi-Fi doppler effect to automatically enable the capabilities.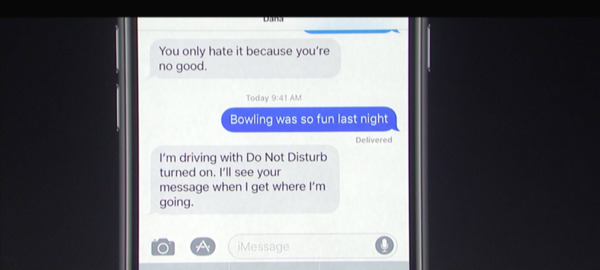 The system can send automatic responses when texts arrive while driving. And users can customize urgent messages and contacts that can be viewed and override the system. Users who are in the backseat or passenger seat and not driving can also tell iOS 11 that they are not behind the wheel in order to access their phone.
AirPlay 2
iOS 11 includes AirPlay 2 with support for multi-room audio built in to the operating system. Previously, iOS could only stream music to one speaker, while multi-speaker support was limited to macOS.
AirPlay 2 will also integrate with HomeKit, allowing Siri to be used to play music on a specific speaker.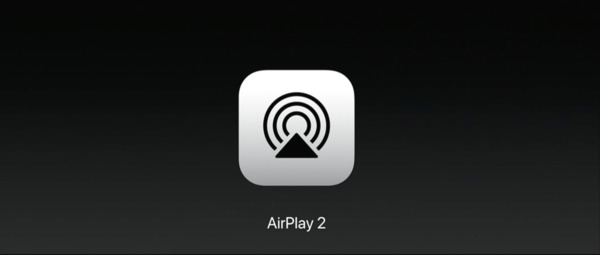 AirPlay 2 also includes a shared "Up Next" option for collaborative playlists while listening with friends.
Apple said major speaker makers are supporting AirPlay 2 with upcoming systems. Third-party apps will also be able to tap into multi-room audio with a new API.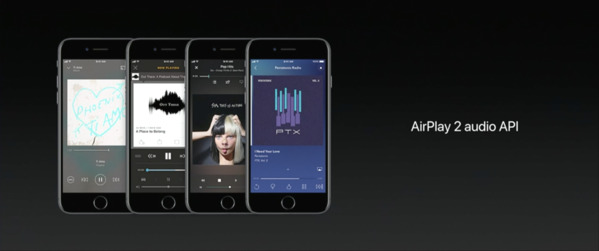 In Apple Music, you'll be able to see what friends are listening to if they have a public profile, and what playlists they want to make available. For developers, Apple has built a new API dubbed MusicKit.