With eGPU and virtual reality support in High Sierra, Valve launches SteamVR for macOS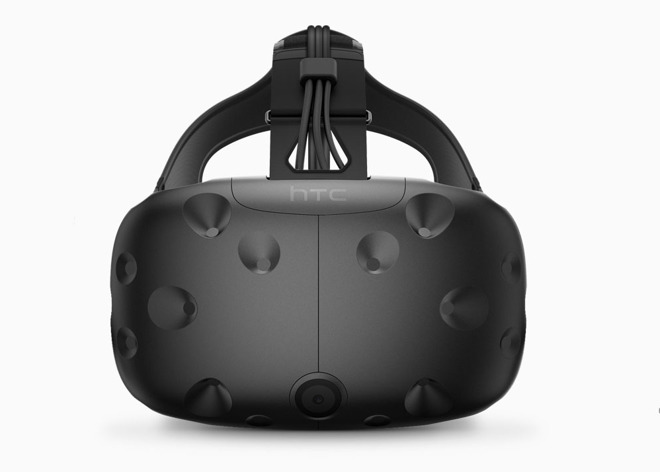 AppleInsider may earn an affiliate commission on purchases made through links on our site.
Alongside the debut of the first macOS High Sierra beta on Monday, Valve launched its own first beta of SteamVR for the Mac, giving early testers the ability to sample virtual reality experiences on compatible Macs.
SteamVR for Mac is now available to test for users who have the first High Sierra developer seed installed. According to Valve, SteamVR for Mac offers the same 360-degree, room-scale tracking as Windows and Linux variants.
In addition, Apple is also selling developers a $600 External Graphics Development Kit to develop and test demanding graphics-intensive apps, including VR content creation, on any Mac with Thunderbolt 3 connectivity. The product includes a Sonnet external GPU chassis with Thunderbolt 3 and 350-watt power supply, AMD Radeon RX 580 8-gigabyte graphics cards, Belkin USB-C to 4-port USB-A hub, and a promo code for $100 towards the purchase of an HTC Vive VR headset.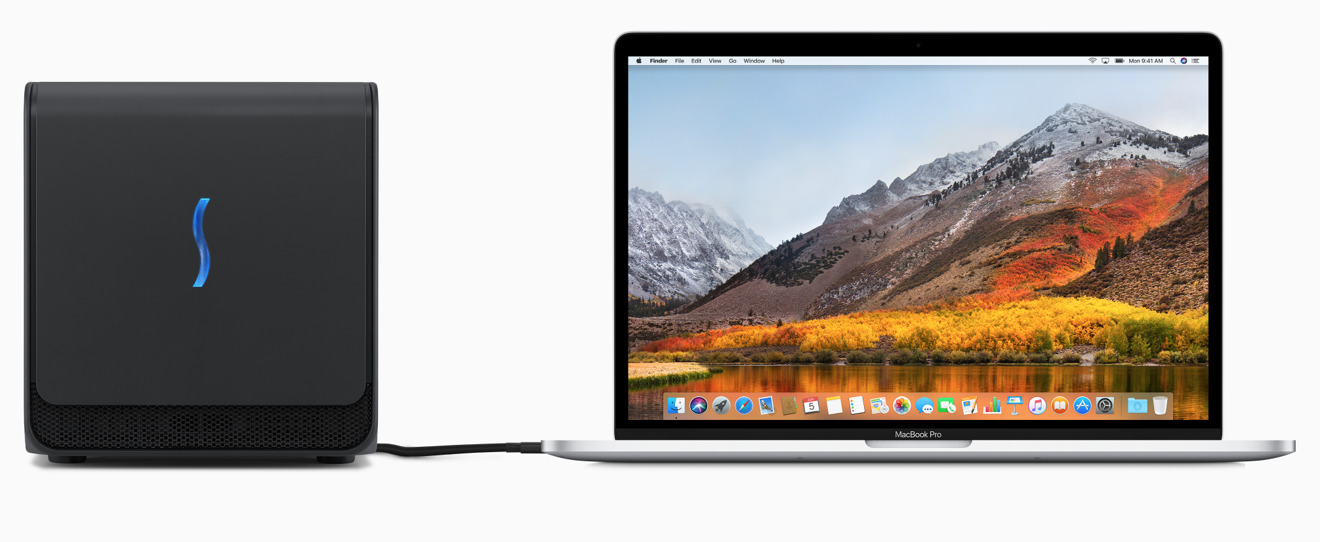 The HTC Vive is Valve's preferred VR hardware, developed by the company in cooperation with HTC. The headset is designed to offer "room scale" technology, turning a room into a virtual world via 3D sensors — capabilities demonstrated by Industrial Light and Magic in the form of a "Star Wars" VR game at Monday's Worldwide Developers Conference keynote.
Immediate support for SteamVR, as well as the $100 credit for HTC Vive, indicate that Apple and Valve forged a partnership prior to Monday's announcement. Facebook's Oculus Rift is also supported on SteamVR, but the competing hardware was not mentioned at the WWDC keynote.
It should be noted that while external GPUs via Thunderbolt 3 will enable support for virtual reality, the graphics enhancements can also be experienced with an external monitor. Apple's notes to developers make it clear, however, that the External Graphics Development Kit does not accelerate the internal Retina display on an iMac or MacBook Pro.