Inside iOS 11: Apple makes it easier than ever to free up space on your iPhone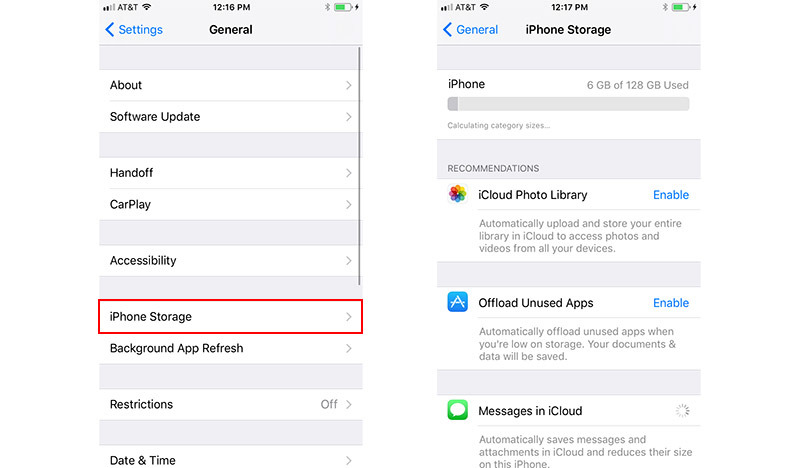 In Apple's newly released iOS 11, people needing a quick way of freeing up space on an iPhone or iPad can receive suggested options that can give more storage on your device, often immediately.
Editor's note: This article was originally published in June when iOS 11 was in beta. It has been updated and republished following the public release of the software.
Within a new "iPhone/iPad Storage" menu in the Settings app, iOS 11 includes a "Recommendations" section highlighting options like offloading photos and videos to the iCloud Photo Library, or wiping the Photos app's "Recently Deleted" album. Another common solution will automatically remove unused apps when a device is running low on room, while preserving connected data and files.
Toggles are included with many suggestions, eliminating the need to hunt around Settings for them.
The Messages app alone has a few recommendations, namely deleting large attachments and conversations, or setting old content to delete after a year. Later this fall, iOS 11 will be updated to allow storing and syncing of iCloud messages and attachments in the cloud.
It's not clear what criteria Apple is using to label an app "unused," distinguishing from one that's just rarely opened. Regardless people can choose to reinstall apps, which will automatically have matching data restored.