First look: CalDigit Thunderbolt Station 3 with 85W charging power for 15-inch MacBook Pro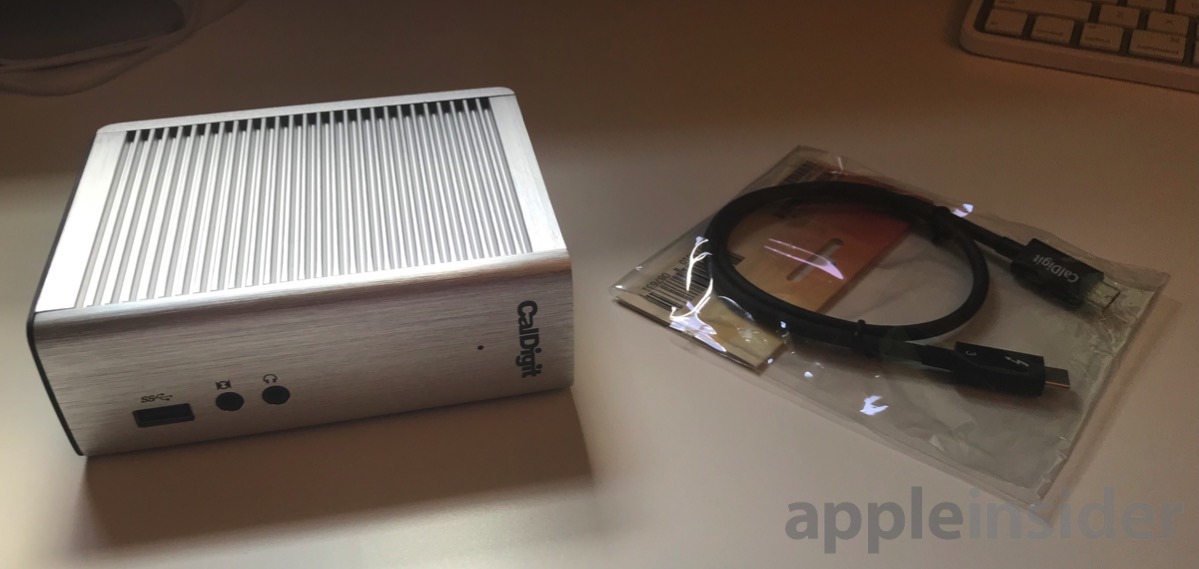 CalDigit's second Thunderbolt 3 dock has hit the AppleInsider test bench, and with it, the promise of full charging power for the 15-inch MacBook Pro.
We've already examined the first-shipping Thunderbolt 3 dock from CalDigit, the TS3 Lite. The Thunderbolt Station 3 — TS3, henceforth — is taller, but not as wide horizontally, but can also be positioned vertically, possibly saving some desk real estate.
Like all of the Thunderbolt 3 docks, the power supply is pretty giant, and beefy. Also, like most of the docks, there's an enclosed, short, passive Thunderbolt 3 cable included that is mostly useless for more than just testing the device out when you get it.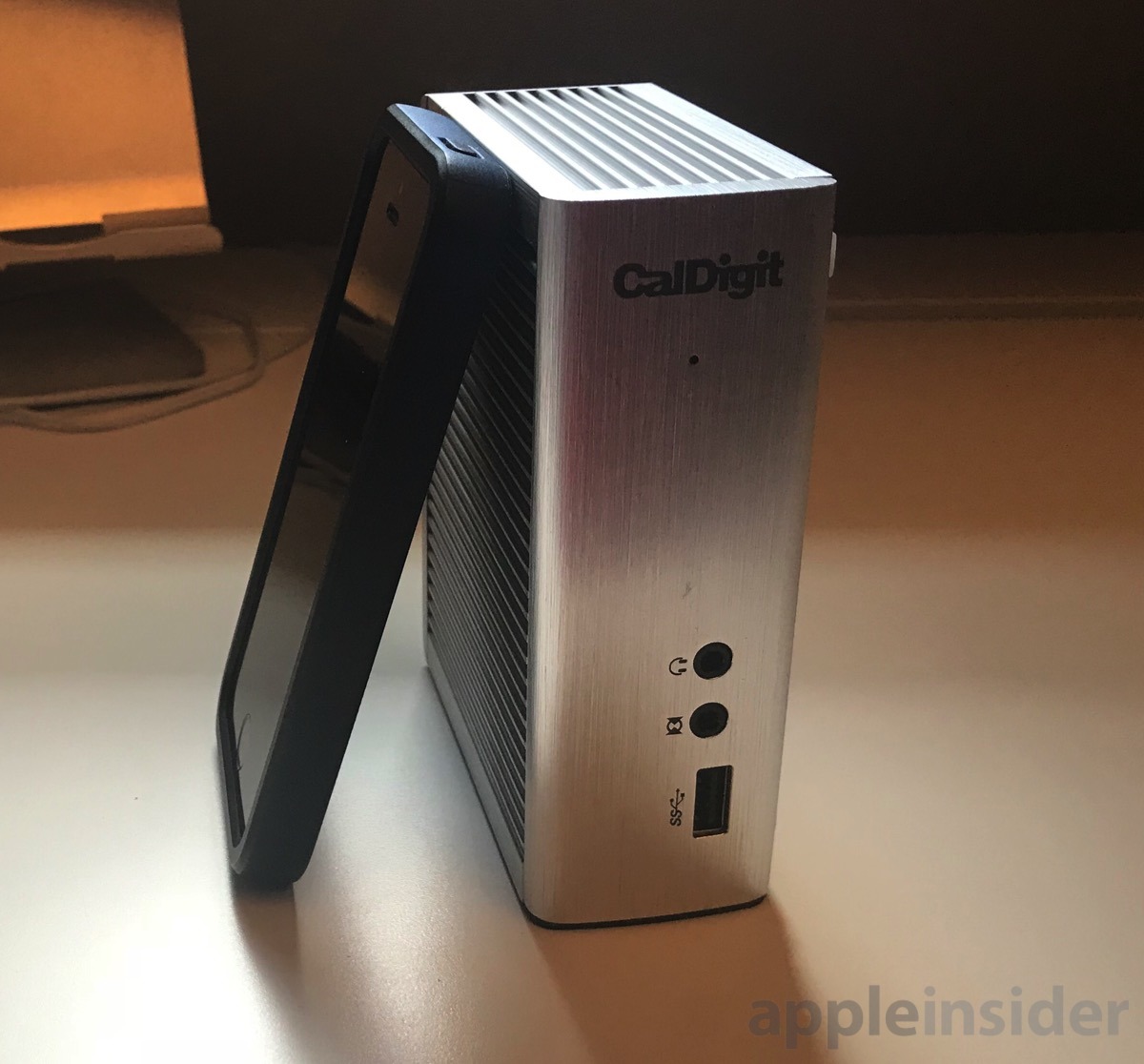 The TS3 has a different assortment of ports than the TS3 Lite does. The new dock has USB 3.0 type A, with an audio in, and audio out port on the front. On the back is the pair of Thunderbolt 3 ports, two eSATA ports, two USB 3.0 type A ports, and a Gigabit Ethernet connection.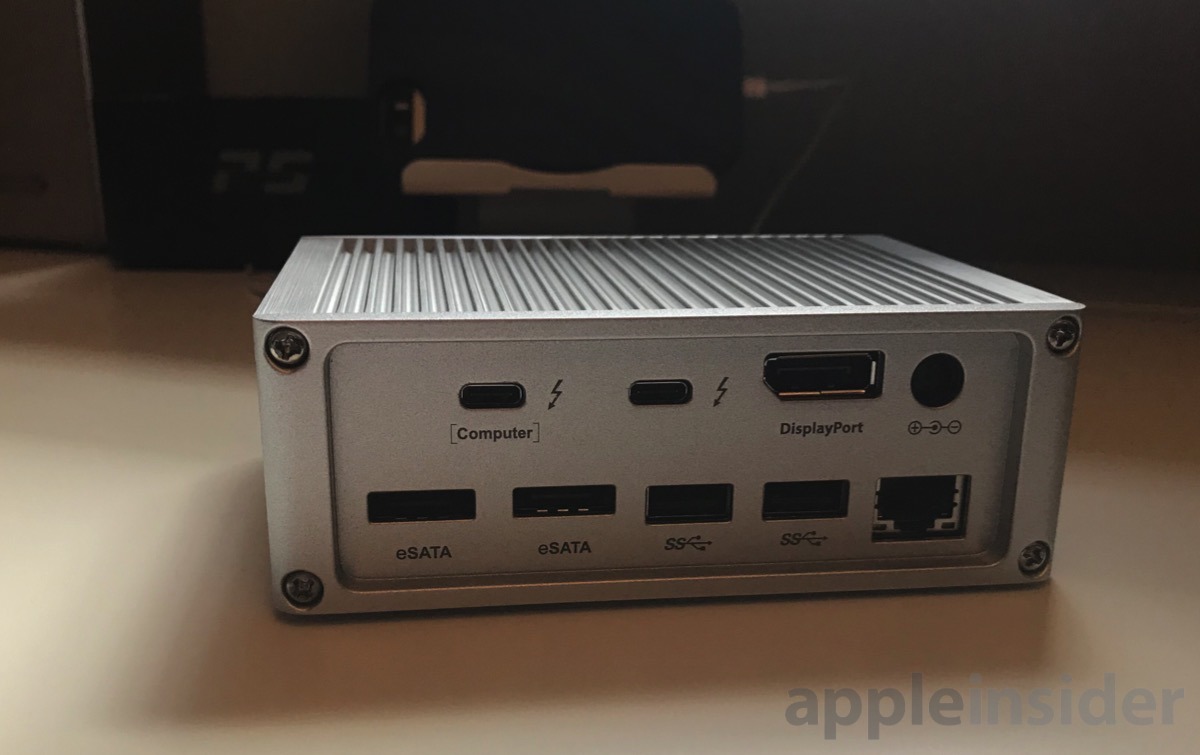 Initial examination of connectivity still shows good dual-4K support, with the DisplayPort and the Thunderbolt 3 pass-through port utilized for displays. An eSATA RAID case connects fine, with all drives shown — but we haven't run any serious tests on that yet, or examined the USB 3.0 ports for UASP.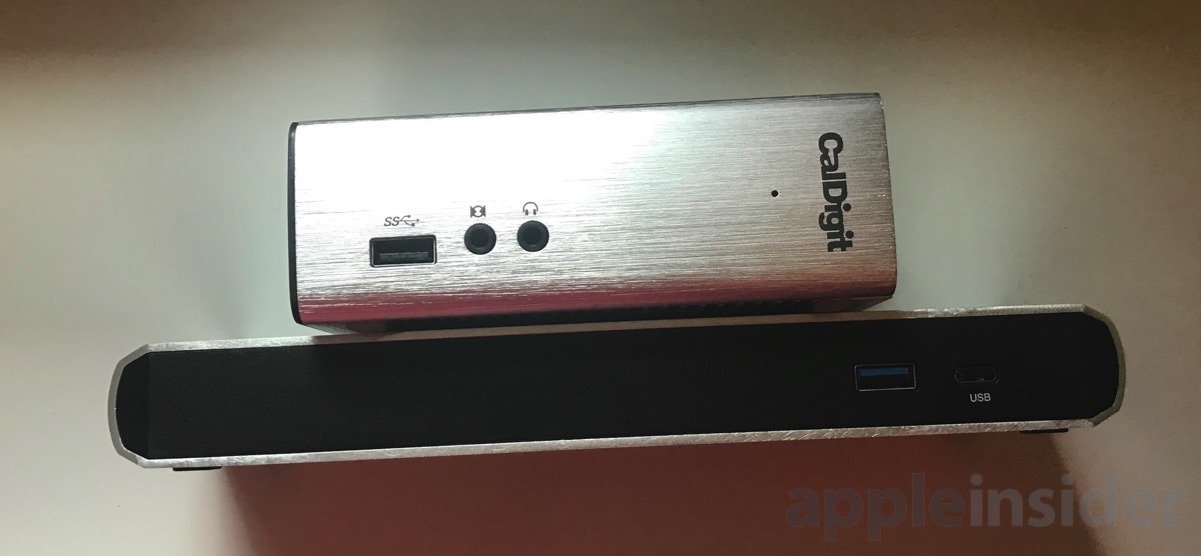 Over the next week, AppleInsider will test the CalDigit Thunderbolt 3 dock, including benchmarks and testing with eSATA RAID enclosures.
CalDigit is shipping pre-orders of the Thunderbolt Station 3 now, with new orders expected to ship at the end of June. The dock is priced at $299.99. B&H is also accepting pre-orders at $299.99 with no sales tax outside NY and NJ.
The Thunderbolt Station 3 Lite is a thinner unit that AppleInsider previously examined, with a slightly smaller number of connections and limited charging power, and is positioned as a value option at $199.99. B&H is currently taking $20 off the TS3 Lite with free expedited shipping and no sales tax outside NY and NJ.