First look: Apple launches iPad Pro in new 10.5" form factor with vibrant 120Hz screen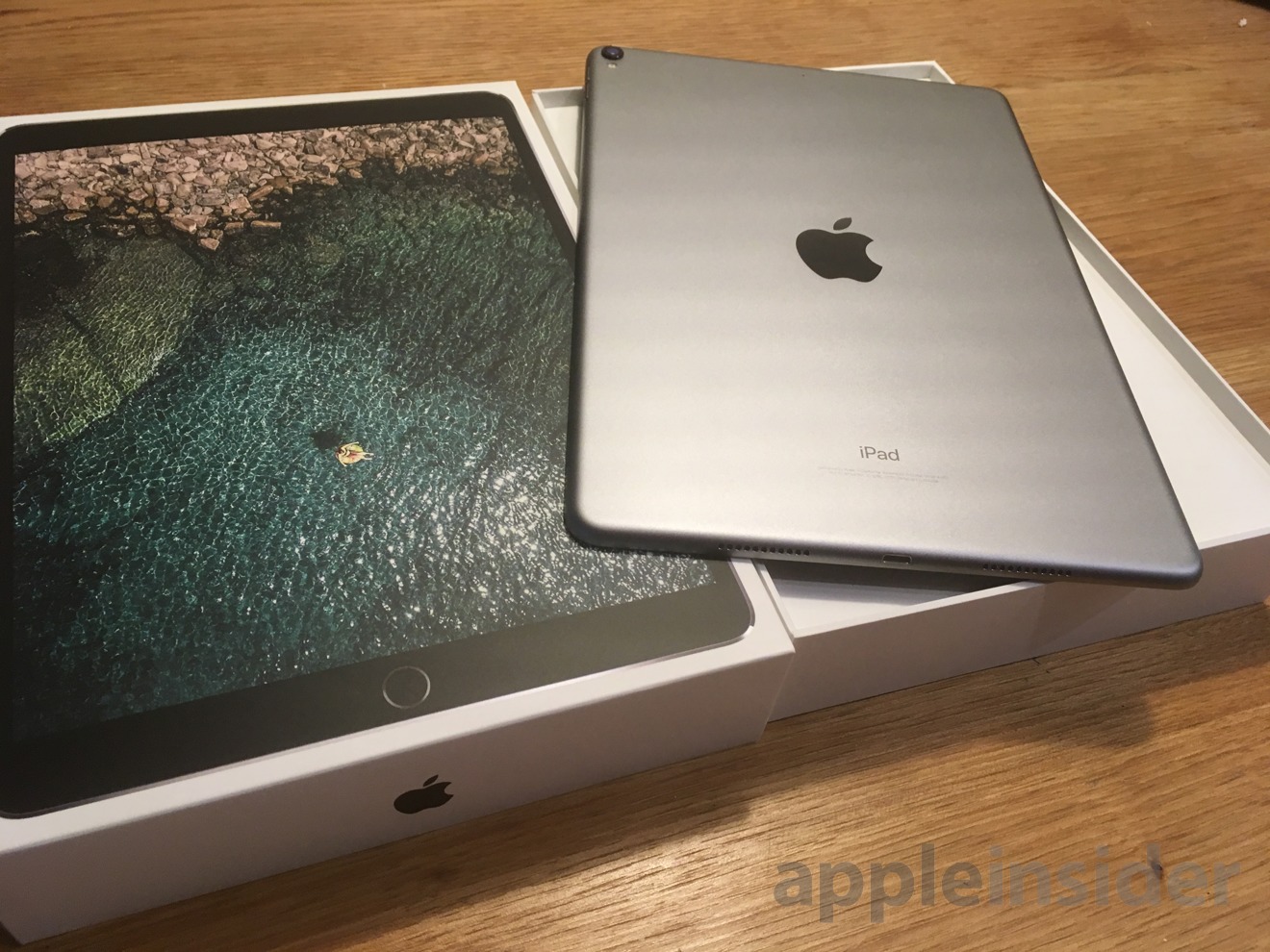 AppleInsider is supported by its audience and may earn commission as an Amazon Associate and affiliate partner on qualifying purchases. These affiliate partnerships do not influence our editorial content.
Just over a week after Apple took the wraps off of its new 10.5-inch iPad Pro, the new premium touchscreen tablet is now available and finding its way into the hands of consumers. AppleInsider offers a first look at Apple's new 10.5-inch iPad Pro.
Out of the box, the new iPad Pro feels familiar. In fact, it wasn't until we put it side-by-side with a 9.7-inch iPad Air 2 that we were able to perceive the slight size difference with the larger 10.5-inch display — an achievement accomplished with a new, thinner bezel.
More immediately apparent, after the iPad Pro was powered on, is the stunning new display, which runs at a buttery smooth 120Hz. Just going through the initial setup process, we were immediately struck by how fluid the screen is with the framerate increase.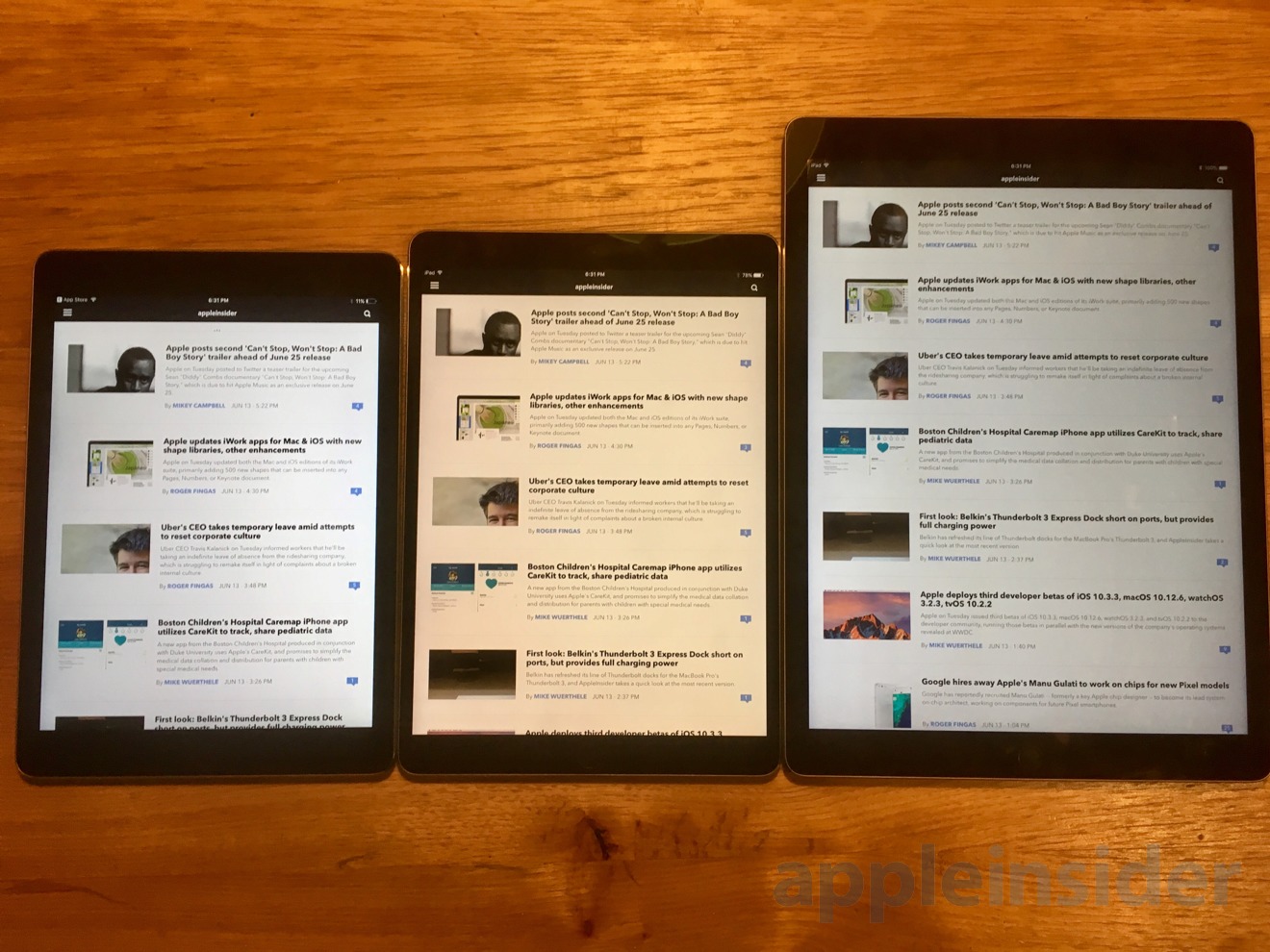 No video will properly capture the improvement seen with the new display — you must simply experience it for yourself to fully appreciate it.
As with the previous iPad Pro, the external design is largely the same, including the unfortunate camera bump on the rear shell. The 10.5-inch iPad Pro boasts four speakers, a Touch ID fingerprint sensor, and Lightning port, and magnetic Smart Connector.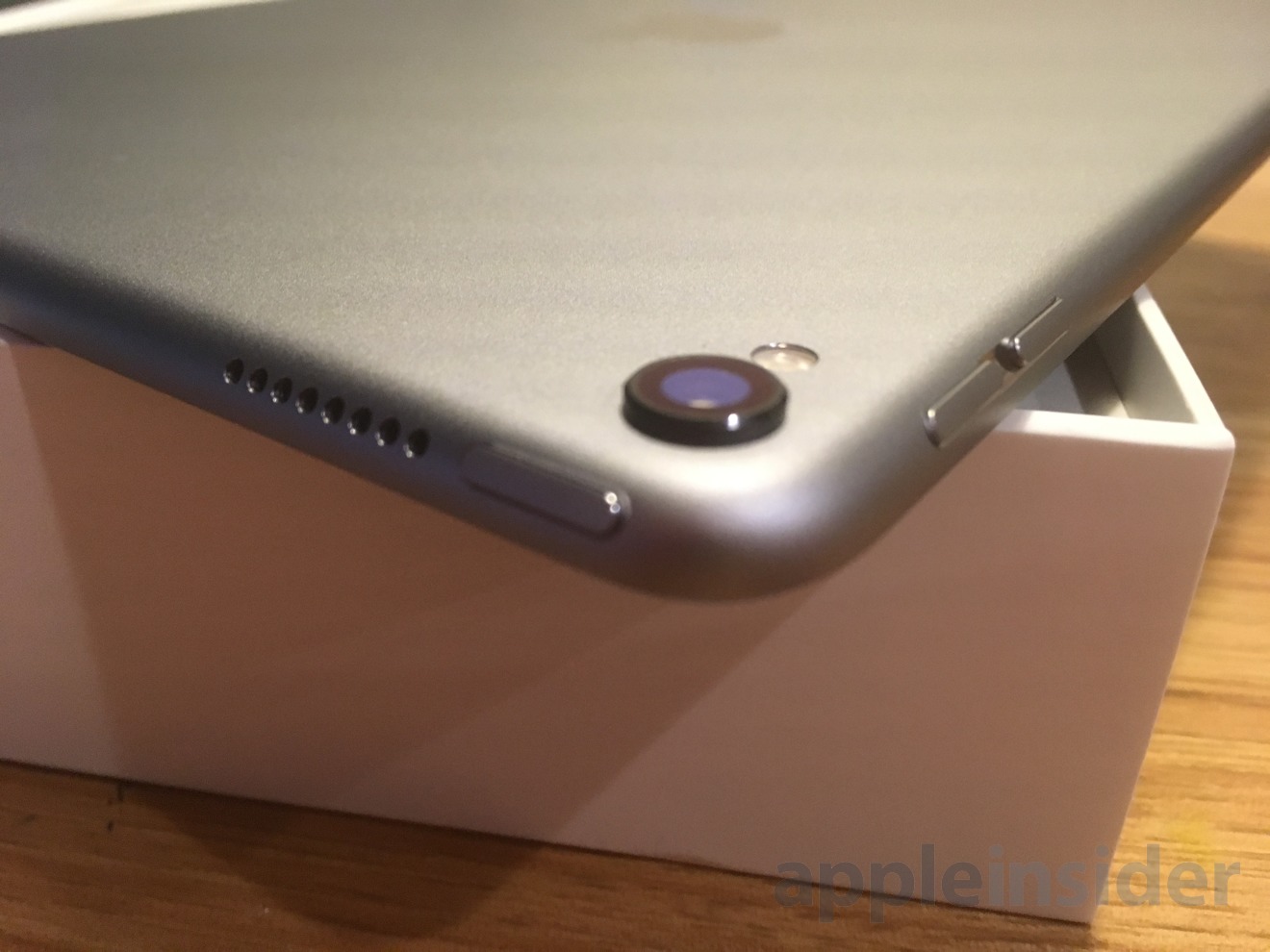 Also immediately noticeable upon startup: The 10.5-inch iPad Pro runs iOS 10. To really unlock the power of this tablet, customers will have to wait until this fall for the release of iOS 11 — or deal with the bugginess of beta releases until then.
Having relied on iOS 11 on our iPad Pro for the last week, going back to iOS 10 is certainly a step backwards. iPad owners and prospective 2017 iPad Pro buyers waiting for the upcoming public release of iOS 11 will certainly be in for a treat when the revamped platform arrives later this year.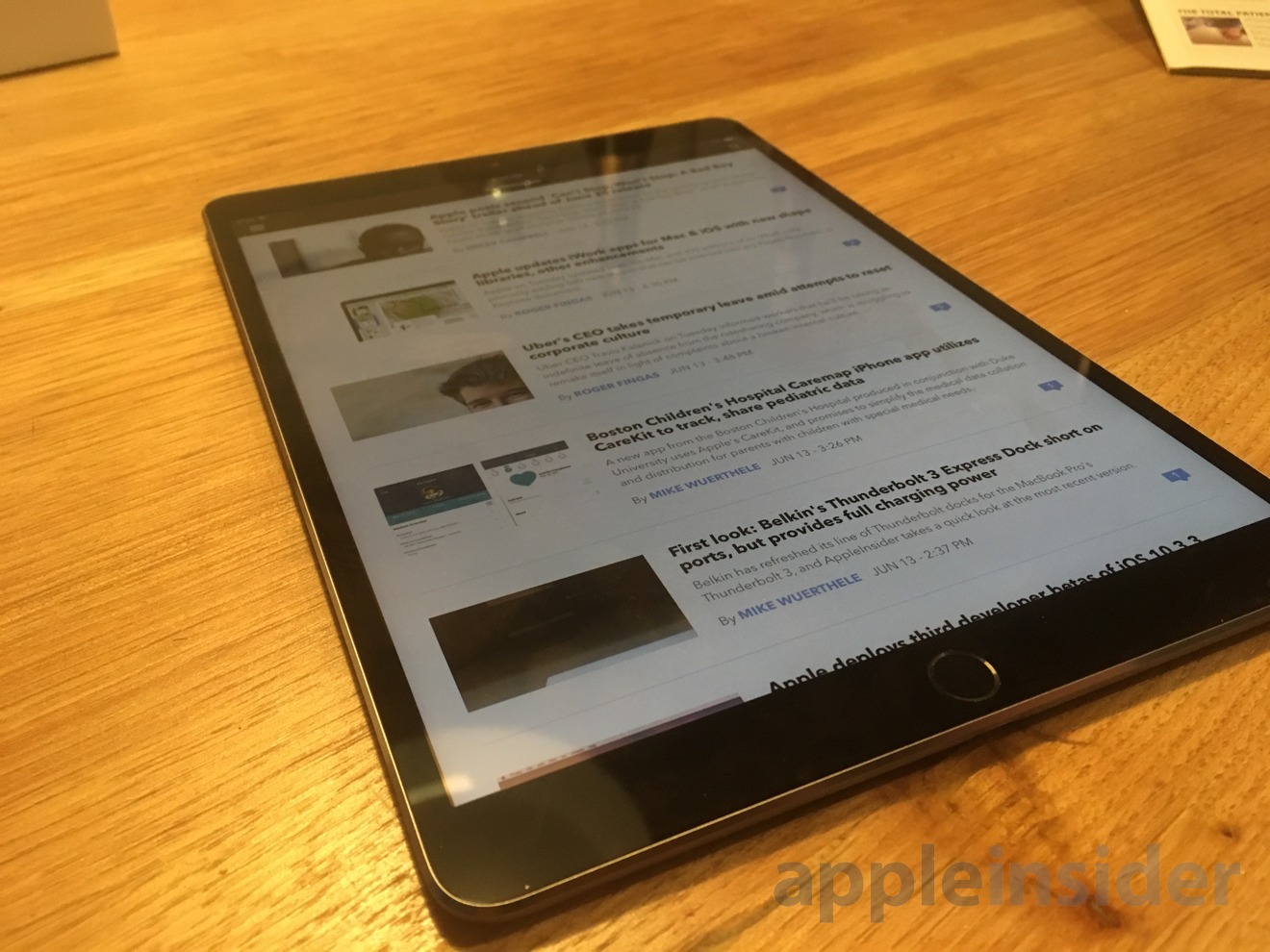 Announced last week, Tuesday was the first day the 2017 iPad Pro lineup began to make its way into the hands of consumers. In addition to delivered preorders, the new iPad Pro is also available at Apple retail stores.
AppleInsider will have much more on the new 10.5-inch iPad Pro in the coming days and weeks, including our full review. For the latest discounts and availability, please visit our 10.5-inch iPad Pro Price Guide.