First look: Belkin's Thunderbolt 3 Express Dock short on ports, but provides full charging power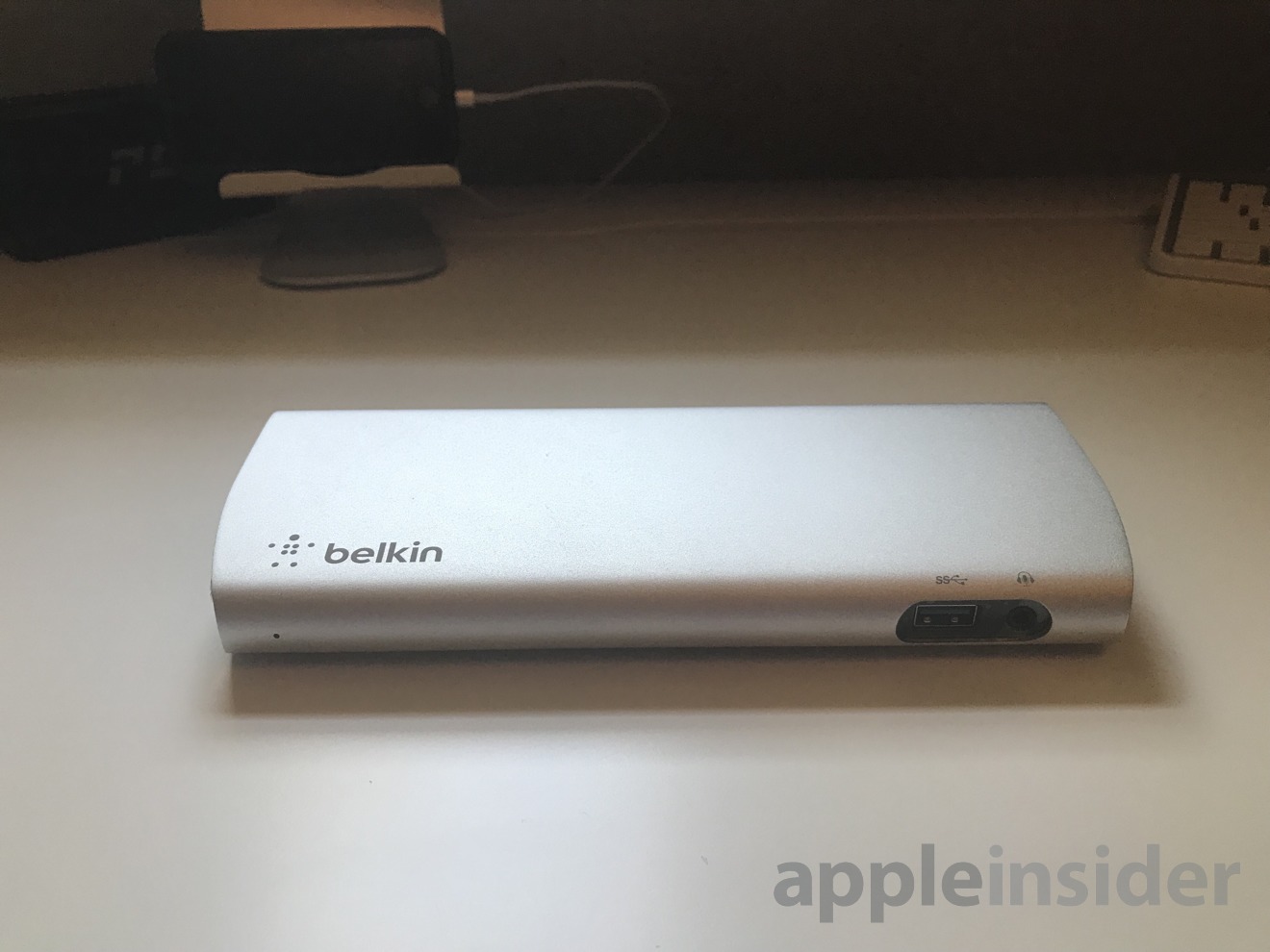 Belkin has refreshed its line of Thunderbolt docks for the MacBook Pro's Thunderbolt 3, and AppleInsider takes a quick look at the most recent version.
Belkin continues to use the same form-factor as it has for its Thunderbolt and Thunderbolt 2 offerings. Like all of the Thunderbolt 3 docks we've looked at, the power supply is still massive, and gets hot with use.
Belkin has gone its own way with its cable choices, providing three USB 3.0 type A ports with 1.5A of charging each, one combination audio in and out port, a dedicated audio out port, and a Gigabit Ethernet port.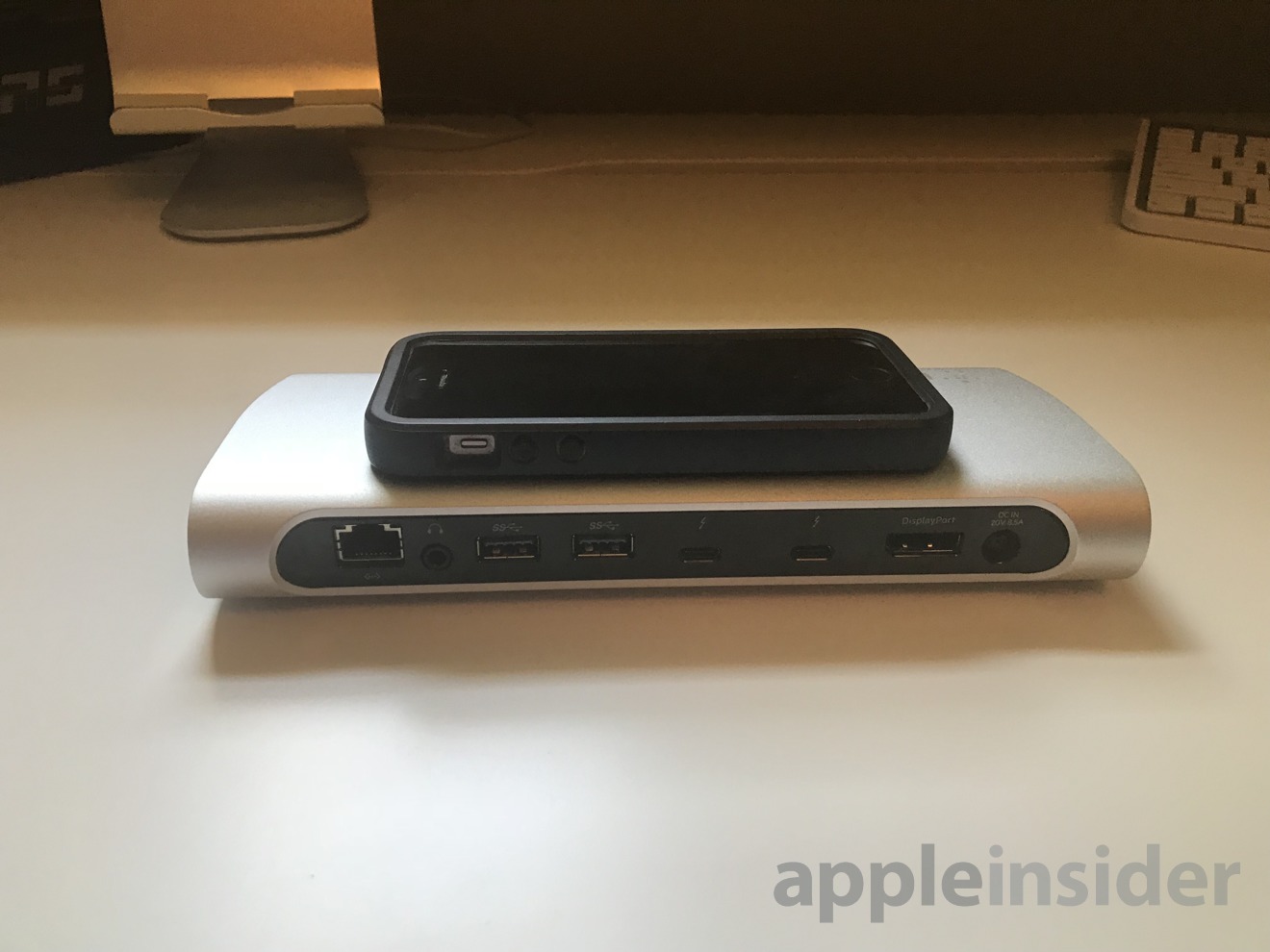 As with all of the Thunderbolt 3 docks we've tried, the Belkin unit has dual-4K support, with the DisplayPort and the Thunderbolt 3 pass-through port utilized for displays. It also provides full charging power to a 15-inch MacBook Pro at 85W.
As a bonus, the Belkin Thunderbolt 3 Express Dock has a usable cable — a full meter. We understand that the Thunderbolt 3 docks are the first ones to more or less universally include a cable, and the possibilities of short, passive, inexpensive cables allow it, but there's a big difference between a useful length, and a useless one.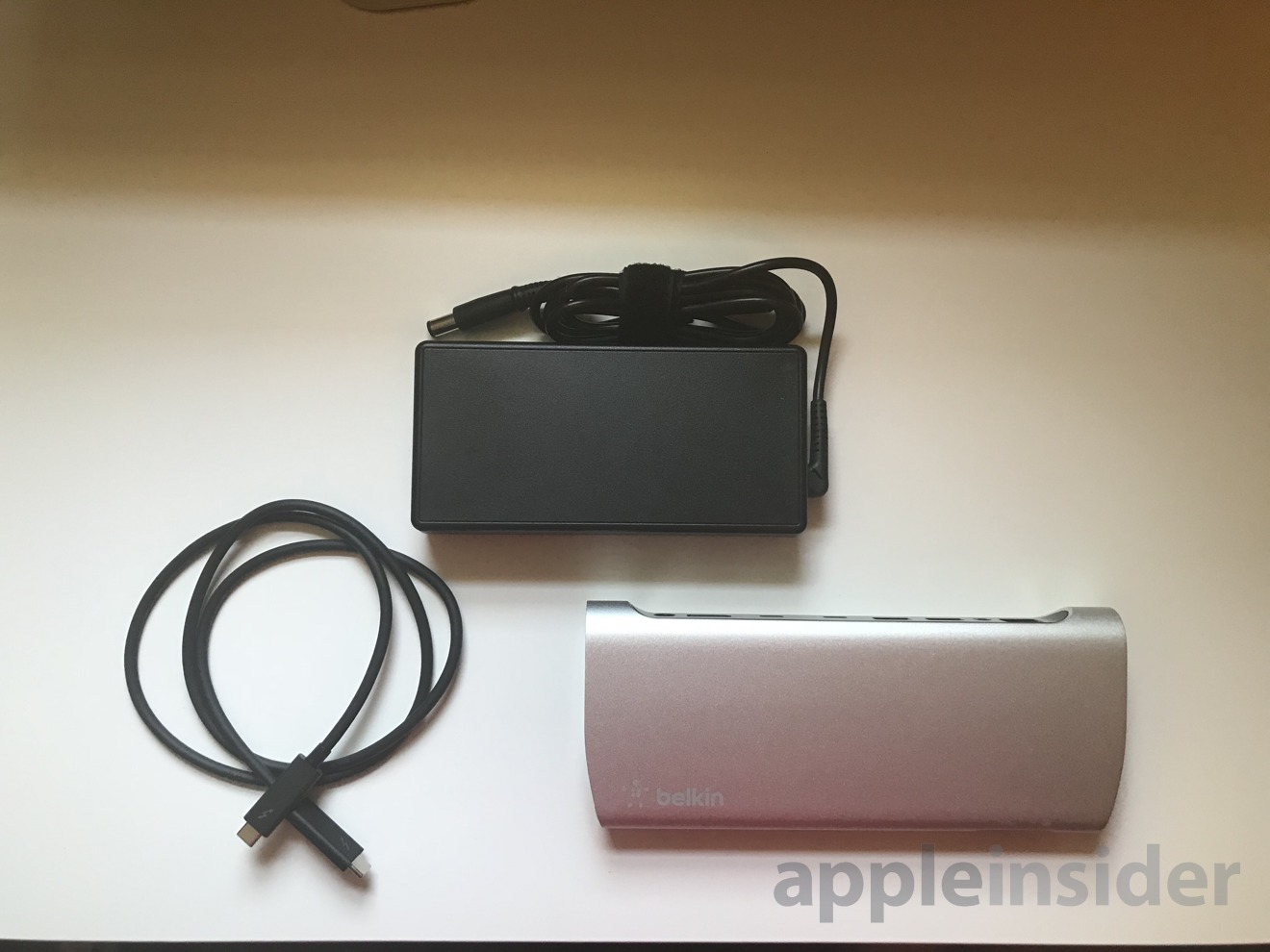 Over the next week, AppleInsider will test the Belkin Thunderbolt 3 dock, including benchmarks with Thunderbolt 3, USB 3.0 type C and USB 3.0 drive enclosures.
The Thunderbolt 3 Express Dock HD retails for $349, and is available from Amazon, at Apple's online store and some retail stores, and from Belkin directly.