Report claims Apple expanding CareKit, working on iPhone health record repository feature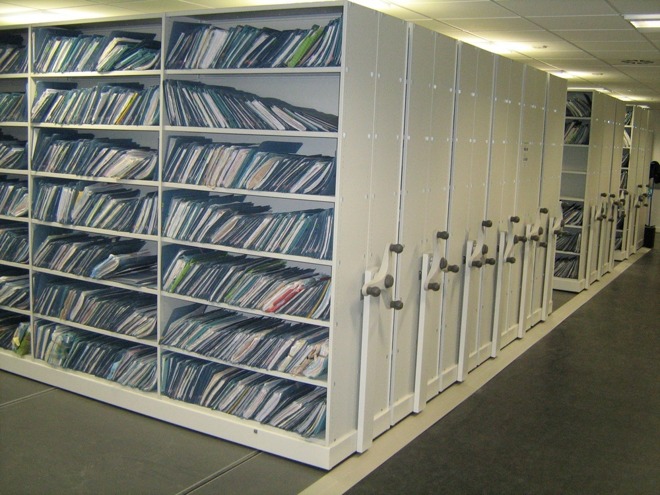 AppleInsider may earn an affiliate commission on purchases made through links on our site.
Apple appears to be working on a digital medical record initiative to simplify getting all of a patient's information to every caretaker that needs it, and will take advantage of the iPhone's near-ubiquity in U.S. health care to do it, according to a new report.
In a report published Wednesday night by CNBC, Apple has "quietly" been building a team and consulting with hospitals and other industry groups in order to develop an in-depth tool for patients. This tool, should it come to fruition will collate a patient's clinical data including detailed lab reports, perscribed medications, and other data on a device and allow it to be shared easily with providers and insurance agencies.
If there is any veracity to the report, the effort would expand on Apple's HealthKit's and CareKit's records function which appears to be relatively limited compared to the described scope of the project.
Even with the advent of the U.S. Health Insurance Portability and Accountability Act of 1996 (HIPAA), which includes provisions for secure transfer of digital records, patients must increasingly carry documentation from provider to provider. Systems between organizations required by HIPAA come from multiple vendors and don't always talk well to each other. Failing a patient-provided solution, information is often attached to email in a PDF, or still sent by fax machine and efficient distribution is at the mercy of often overworked staff.
Even enhanced by Apple's effort in the field, the medical record transfer issue may still be impacted by patient apathy, though.
"At any given time, only about 10 to 15 percent of patients care about this stuff," said President and CEO of the Massachusetts eHealth Collaborative. "If any company can figure out engagement, it's Apple."
Apple's Vice President of Software Technology Bud Tribble has been linked to The Carin Alliance by CNBC. The Carin Alliance is a health industry and developer group dealing with the so-called "interoperability crisis." The group declined comment on Tribble's association with the group.
In August 2016, Apple reportedly purchased personal health data startup Gliimpse, potentially setting the stage for enhancements to CareKit, HealthKit, and ResearchKit. The Gliimpse platform is intended to untangle "incomprehensible electronic medial records" and condense them into standardized coded elements for the patient or any provider to easily glean information and trends.
In May 2016, Apple was looking to hire an attorney with experience in HIPAA, and associated privacy issues. HIPAA has very specific rules on handling of patient records and data stored in a facility or on a device such as might be required for the implementation of Gliimpse's technology, or Apple's rumored new health care records initiative.
A possible simpler version of what Apple may be planning was released on Tuesday, in the Boston Children's Hospital Caremap app. That app produced in conjunction with Duke University uses Apple's CareKit to securely store vital medical information, and share it not only with a patient's regular physician cadre, but with other health professionals either as part of extended care, or during an emergency. Beyond just diagnoses, the app also tracks health metrics allowing for easier long-term trend analysis by observers.