Latest Apple-1 auction fetches surprisingly low $355,500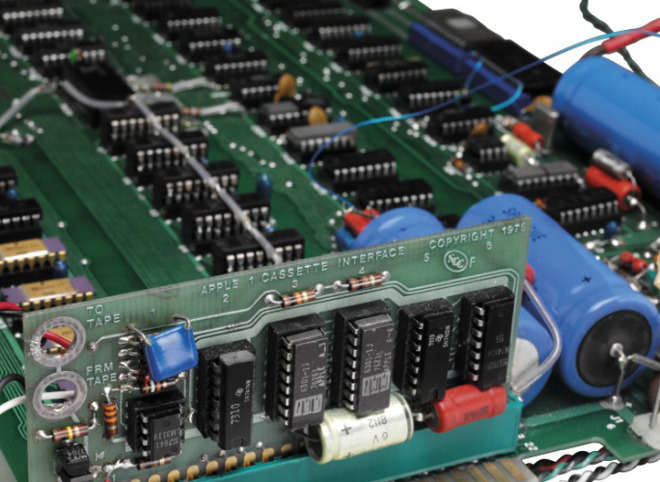 At a June 15 Christie's auction, a customized Apple-1 sold for $355,500 — skewing toward the low end of house estimates, and below all other auctions for working Apple-1 computers.
It's not clear why the latest auction didn't generate as much interest as past sales, but it may be that bidders wanted a "pure" machine. The displayed unit was upgraded with a green case, an extra 8 kilobytes of RAM, and a 1702 EPROM chip, letting it run programs immediately after booting instead of waiting for them to enter RAM.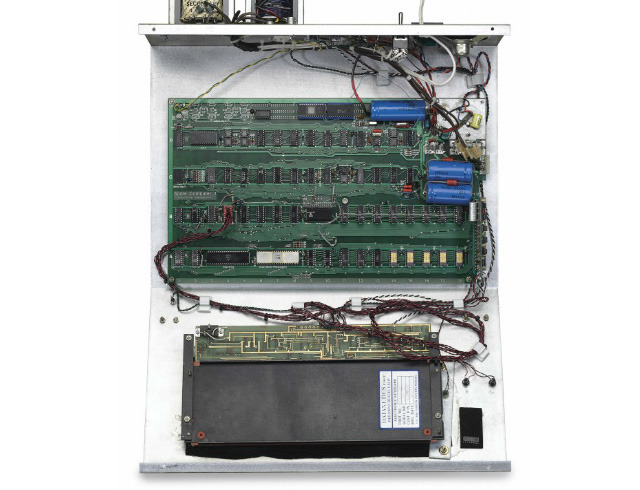 Only about 200 Apple-1s were made, first assembled by Steve Jobs, Steve Wozniak, and a few others in Jobs's family home. Buyers still had to find other key components on their own, such as a case, monitor, keyboard, and power supply — in that era of personal computing however, it was still rare to get a pre-assembled motherboard.
The company quickly dropped the machine after launching the Apple II in 1977, and since then most Apple-1s have been destroyed or stopped working on their own. Some of the surviving ones are in public collections, making the sale of a working, privately-owned system extremely rare.