Rare working Apple I goes for record-smashing $905,000 at auction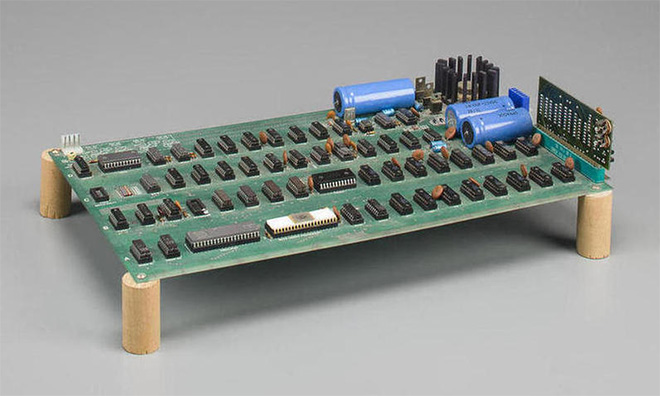 One of only 50 known surviving Apple 1 computers was sold at an auction on Wednesday, with the nearly 40-year-old machine crushing expectations to fetch a record-breaking $905,000.
The rare working version of Apple's first pre-assembled computer was sold through Bonhams auction house, which anticipated the sale to garner between $300,000 and $500,000, reports Reuters.
Unlike other recent Apple 1 auctions, the winning bid came from a foundation, not a well-heeled individual buyer. The Henry Ford organization purchased the computer and plans to show it off at its museum in Dearborn, Mich.
"The Apple-1 was not only innovative, but it is a key artifact in the foundation of the digital revolution," Henry Ford President Patricia Mooradian said in a statement.
Prior to today, the record price for a vintage Apple 1 stood at $671,400, a value paid by an anonymous buyer in a 2013 German auction. Before that, another German auction attracted $640,000 for an original working unit.
A total of 200 Apple 1 computers were made, each hand-built by company cofounder Steve Wozniak in Steve Jobs' garage in Los Altos, Calif. When the product was first released in 1976, it sold for $666.66 without power supply, display, keyboard or housing.