New Apple Park drone footage shows more landscaping, lights on in Steve Jobs Theater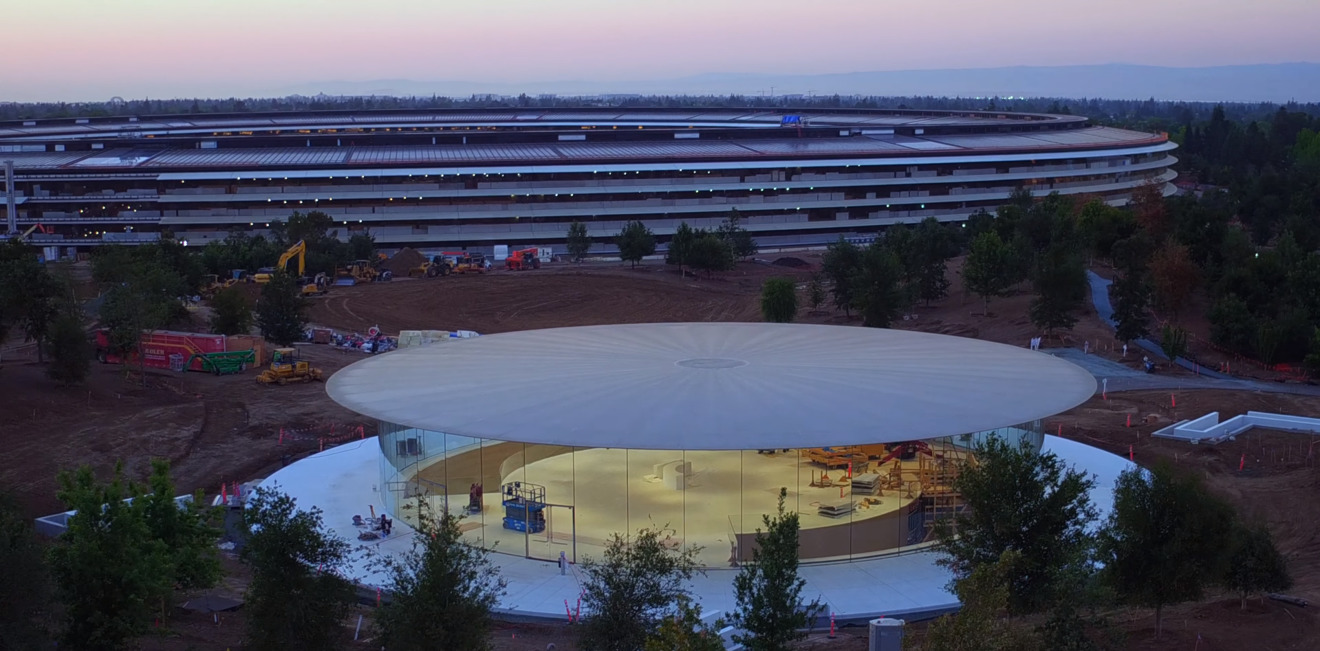 A newly-published video shows that while construction and landscaping work is at an advanced stage at Apple Park, it remains underway, particularly at some satellite buildings including the Steve Jobs Theater.
Sunset drone footage by Duncan Sinfield offers a glimpse at the entrance to the Theater with its lights on. Construction equipment still sits around and inside — the Theater itself is located underground, and will eventually be able to hold 1,000 people once finished.
Since video released at the beginning of the month, landscaping has expanded further, particularly in the courtyard space within the main ring. Work on planting trees and other vegetation will likely extend past when offices are completed.
Other shots in the video show in the inside of the main ring's atrium, and associated buildings on the opposite side of the street, where construction is not only unfinished but still employing cranes — equipment that has long vanished from the ring structure.
Apple staff have been gradually moving into Apple Park during the past few months. The transition is likely to continue for some time, at some point bringing executives like CEO Tim Cook over from 1 Infinite Loop. The complex will ultimately play home to some 12,000 workers.