$18 billion deal for Toshiba's memory division further challenged by Western Digital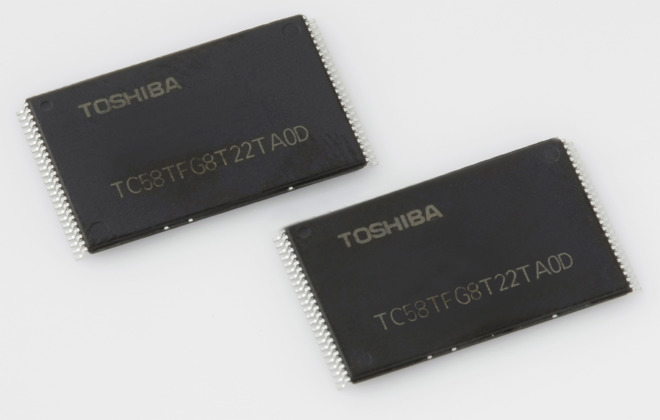 AppleInsider may earn an affiliate commission on purchases made through links on our site.
Extending the saga even further, Western Digital has notified Toshiba's board of directors that it formally opposes Toshiba's sale of its memory division to any group that has ties to its primary competitor SK Hynix — and the favored consortium is relying on funding from it.
In a June 25 letter to Toshiba's board of directors, Western Digital filed its opposition, saying that SK Hynix's funding of the deal will result in "leakage" of Western Digital's core technologies to the rival.
"I must make it clear that Western Digital will not consent to a transaction with the proposed consortium," wrote CEO Stephen Milligan. "This potential course of action would make further litigation inevitable."
Toshiba and SK Hynix make strange bedfellows. Toshiba sued SK Hynix over the suspected theft of intellectual property related to flash storage. The claims was settled out of court, and ended up in SK Hynix doling out $278 million in December 2014.
SK Hynix declined comment on the matter to Reuters. The group is contributing to the deal as it sees business opportunities.
Late Friday, Toshiba CEO Satoshi Tsunakawa said that the company was "open" to further talks with Western Digital — but Toshiba would not make the first move.
A U.S. court ruling on an injunction on the sale is expected on July 14. Toshiba's annual shareholder meeting is June 28.
On June 21, Toshiba chose a consortium formed by Bain Capital, Mitsubishi, Japanese government investors with funding from SK Hynix as the preferred bidder for its memory chip business with a bid of over $17.9 billion. However, the preference has apparently only resulted in a temporary exclusivity, and Foxconn still has a chance to prevail, according to CEO Terry Gou.
Toshiba's memory unit is up for sale in an attempt to cover billions in losses from its bankrupt U.S. nuclear division, Westinghouse. The Westinghouse situation in the U.S. is attributed to a declining political appetite for nuclear power, fewer maintenance demands as a result of power plants destined for closure and a shrinking Navy fleet, plus management failures.
While other bidders were offering higher sums, the Bain/Japan consortium has implicit support from the government. Governmental support in theory will speed up the sale process, and somewhat mitigate concerns about critical technology leaking out of country.
Foxconn chairman Terry Gou confirmed Apple and Dell's participation earlier in June. Kingston was also cited as a consortium partner — Amazon, Cisco, Google, and Microsoft, meanwhile, were cited as potential backers.