Foxconn head says Apple & Dell are key partners in joint bid for Toshiba's memory unit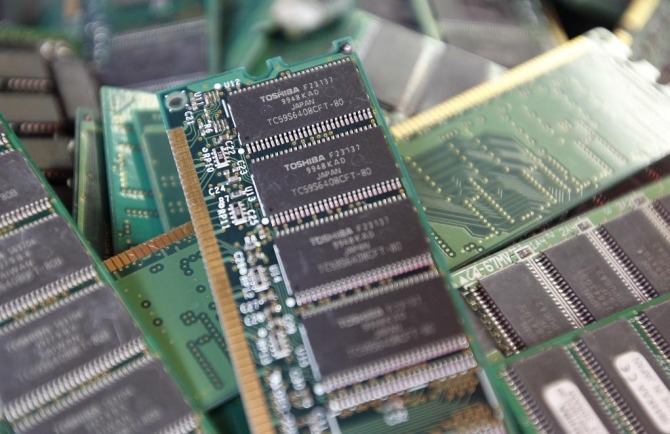 Apple, Dell, and Kingston are currently the three other partners in a Foxconn-led group bidding for Toshiba's memory unit — though still more tech firms may sign on with just days to go, according to Foxconn's chairman.
"I can tell you Apple is in for sure," Terry Gou said to Reuters on Monday, claiming that Apple's involvement has been approved by CEO Tim Cook and the board of directors. Gou noted that Amazon is simply close to signing on, despite comments made last week. Talks are also underway with Cisco, Google, and Microsoft.
Toshiba is scheduled to announce a preferred bidder on June 15, though the Japanese government has been pressing for a delay, given that a government-backed consortium has yet to finalize its bid. Reuters sources indicated that that group — which also includes U.S. storage maker Western Digital — is planning to offer 2 trillion yen, or about $18 billion, and may partner with Bain Capital.
Western Digital already jointly operates a Japanese memory chip plant with Toshiba, but the two companies have been in a legal battle over the auction. The former argues that by even considering other bidders, Toshiba broke the terms of the joint venture.
Toshiba's favored bidder is reportedly U.S. chipmaker Broadcom, which is said to be partnering with U.S. equity firm Silver Lake on an offer worth 2.2 trillion yen, or roughly $20 billion.
The Foxconn bid has typically been seen as unlikely to succeed, since the Taiwan-based company has close ties to China, and the Japanese government has vowed to halt any deal that would risk transferring important chip technology out of the country. Trying to allay these fears, Gou on Monday insisted that his consortium has no Chinese capital, and that Foxconn proper would have no more than a 40 percent stake in Toshiba's memory business.
Foxconn is Apple's main assembly partner, and also owns Sharp, one of Apple's display suppliers. If it does win, that may help Apple and other associated bidders secure a steady memory supply for their devices.
Toshiba's NAND flash memory business is the second biggest in the world, but the company is selling it off to cover billions in losses from its bankrupt U.S. nuclear division, Westinghouse.