Apple to partner with rental car company Hertz on small fleet of self-driving vehicles - report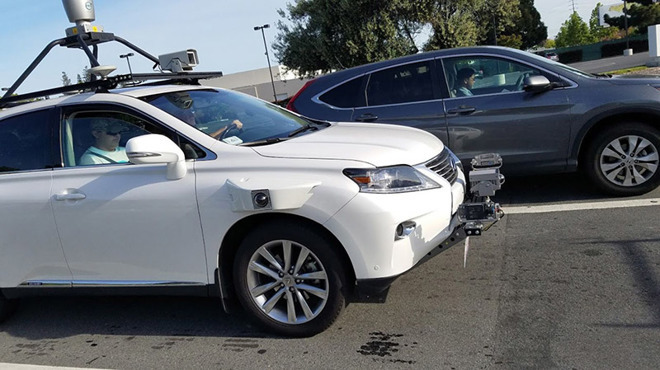 AppleInsider may earn an affiliate commission on purchases made through links on our site.
Apple's in-house self-driving vehicle technology will reportedly hit the road in a limited partnership with rental car provider Hertz, giving Apple the ability to put its technology to the test and expand its presence on the streets in a highly public way.
The alleged partnership in the works was first revealed by Bloomberg on Monday. The news came just hours after Google's parent company Alphabet revealed it will partner with rental car company Avis for its own self-driving fleet.
Apple will reportedly lease a "small fleet of cars" from Hertz to test its self-driving technology. Specifically, Apple is said to be testing Lexus RX450h SUV models leased from Donlen, a Hertz-owned fleet management company.
The partnership could prove to be a major step forward for "Project Titan," as until now only about a half-dozen Apple autonomous vehicles have been tested on public roads.
Later Monday afternoon, CNBC chimed in with its own report, specifically claiming that Apple is leasing six cars from Hertz's Donlen. In all, that would double the number of cars Apple actually has on the road, to a still relatively small dozen total autonomous vehicles on public roads.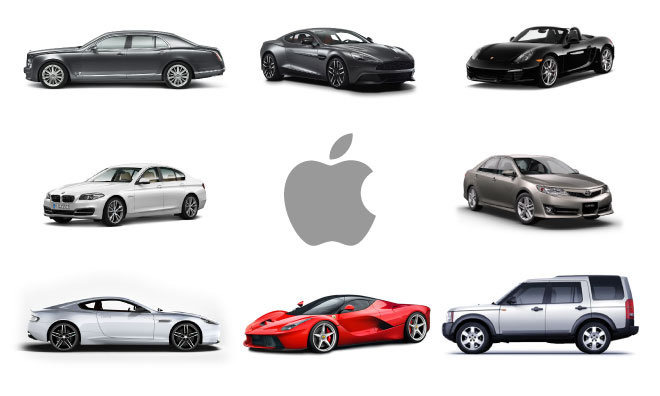 It's unclear whether the partnership will simply allow Apple to test the waters with more cars on the road, or whether and when the vehicles will be available for rent by Hertz customers.
Regulatory requirements for self-driving vehicles have forced Apple's hand, prompting the company to file for a permit for its technology with California's Department of Motor Vehicles earlier this year. The process has led to more details about the efforts, known internally as "Project Titan," than Apple usually reveals about upcoming products and services.
Still unknown is whether Apple plans to build its own car, or simply make the brains behind a self-driving platform.