'Can't Stop, Won't Stop: A Bad Boy Story' arrives on Apple Music to poor reviews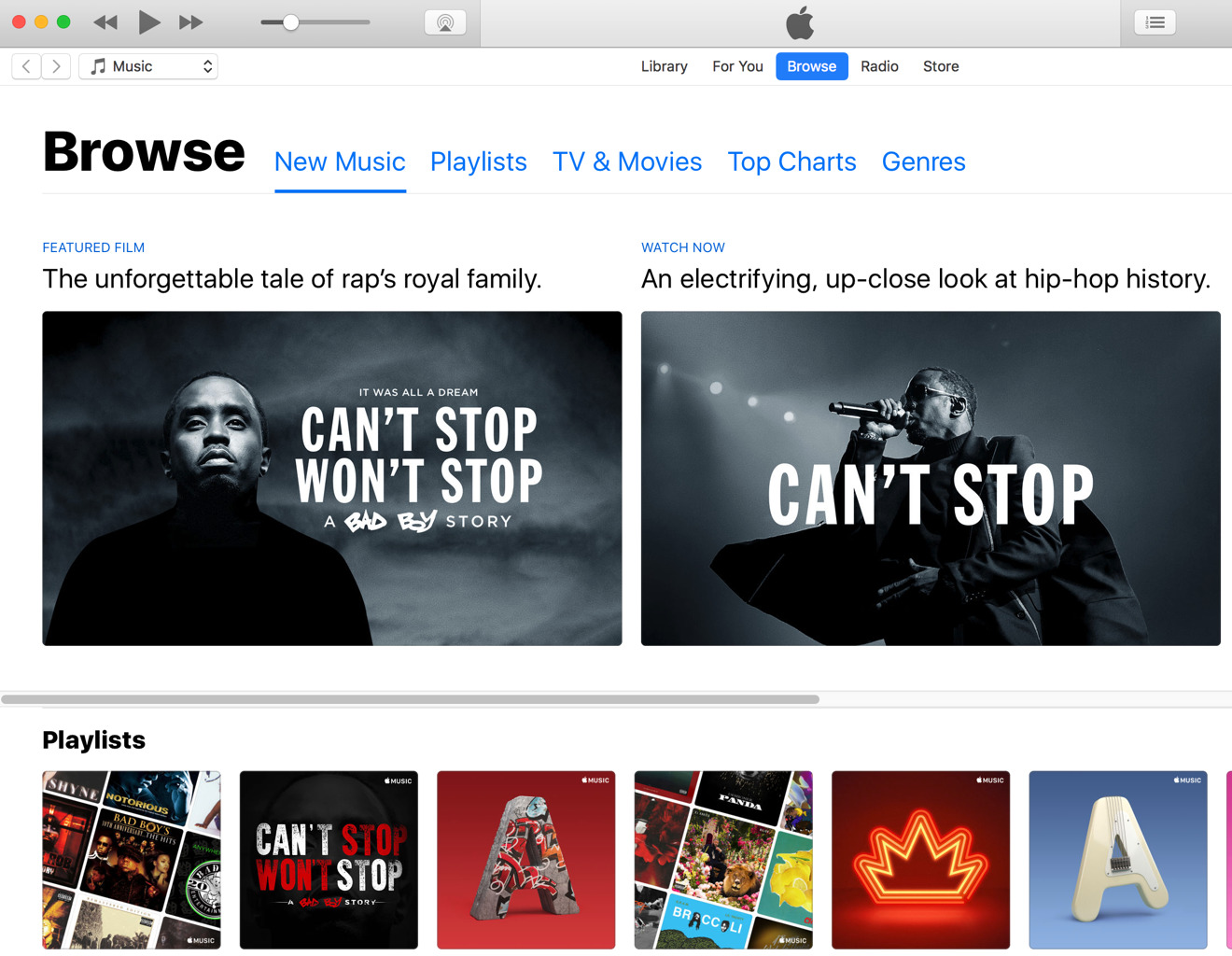 Apple Music-Exclusive documentary on Bad Boy Records — "Can't Stop, Won't Stop" has been released, but early reception to the film appears to be not good.
The film is centered around record label Bad Boy's owner Sean "Puff Daddy" Combs, the rise of the label during the '90s, and efforts to put together 20th-anniversary shows in 2016. The documentary includes behind-the-scenes moments and interviews with industry executives, such as now-Apple Music head Jimmy Iovine.
"I went to the [Bad Boy Reunion] concert and thought it was incredible," Iovine told Billboard in April. "I think Puff and Bad Boy's story is incredible and one that a lot of people can relate to in any genre or in any business. His story is powerful. He really overcame a lot to get to where he's at today and the documentary shows that."
Early critical responses to the feature call it "shallow and dull" and "a vanity project strictly for the fans." More positive returns from some critics say that the feature is "intimate and revealing than these sorts of artist-approved self-mythologies usually are." At present, the average rating on Rotten Tomatoes is 2 out of 10, with a 43 percent "Tomatometer."
An advance screening of "Can't Stop, Won't Stop" happened at the TriBeCa Film Festival at the end of April. Apple will hold onto exclusivity of the feature for at least a year.