Apple Watch latest target in Uniloc's quickly growing legal barrage against Apple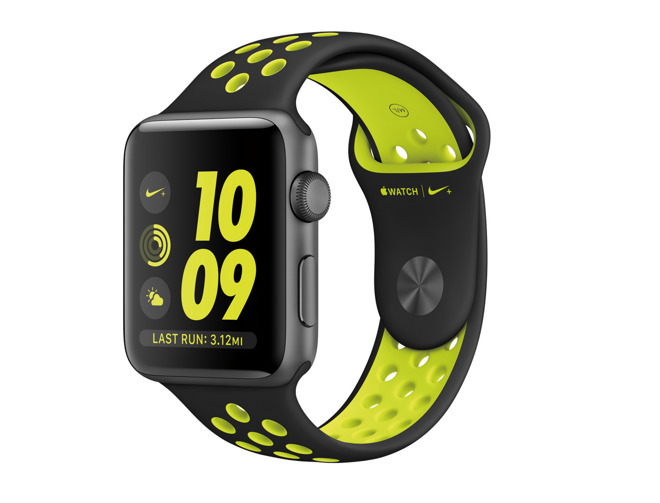 Notorious non-practicing entity Uniloc continued its legal attack against Apple on Friday with a new filing claiming infringement of three related patents covering motion tracking, or more specifically technology applicable to fitness devices like Apple Watch.
Filed in the patent holder friendly Eastern Texas District Court, Uniloc's latest lawsuit leverages three reassigned patents originally attached to notable tech inventor Philippe Kahn.
Each of the patents-in-suit detail methods of monitoring human activity using inertial sensors, or accelerometers, to track movements over time. Background provided as part of the IP filings note the technology can be used to discern steps from "motion noise," or non-step movements generated throughout a user's day, that might impact the accuracy of step counter software.
The patents, each entitled "Human activity monitoring device," stem from U.S. Patent No. 7,653,508, first filed for in 2006 and granted in 2010. Specifically, claims in U.S. Patent Nos. 8,712,723 and 7,881,902 contain only minor modifications to the original filing that allow for additional functionality. For example, the '902 patent contains contingencies for putting a device to sleep during periods in which no motion signals are detected.
Following its usual fast-to-file strategy, Uniloc just recently took control of the patent batch in May. Prior suits against Apple were filed within two months of patent reassignment.
Uniloc takes issue not only with Apple Watch, but with any device Apple that incorporates motion tracking hardware. Both iPhone and iPad are in the mix as they feature accelerometers, gyroscopes and other specialized sensors.
In addition, the "patent troll" argues Apple is at fault for selling and distributing third-party apps that take advantage of onboard motion tracking features. Named apps include popular titles like Runtastic, Nike+ Run Club and Strava Running.
The lawsuit comes at a precarious time for Apple, which with Apple Watch Series 2 has placed heavy emphasis on the device's fitness tracking capabilities. Uniloc earlier this month leveled two lawsuits against Apple relating to similar motion monitoring technologies. Those actions, also leveraging IP developed by Kahn, leveled claims against wake-from-sleep technology powered by Apple's M9 and M10 motion coprocessors, as well as step counter accounting for inclines.
The trio of suits this month add to a rapidly growing list of Uniloc complaints against basic Apple technology. In May, the NPE alleged infringement of three separate patents developed by HP and 3Com relating to AirPlay, autodialing phone numbers from Contacts and device batteries. A month before that, Uniloc took issue with three patents dealing with services like Maps, Apple ID and remote software updates.
Uniloc's barrage began in 2016 with a lawsuit claiming Messages encroaches on four owned patents.
Like its prior complaints, Uniloc in today's lawsuit seeks unspecified damages, reimbursement of legal fees and other relief deemed fit by the court.