Samsung reportedly spending $21B to expand OLED capacity for 'iPhone 8,' future devices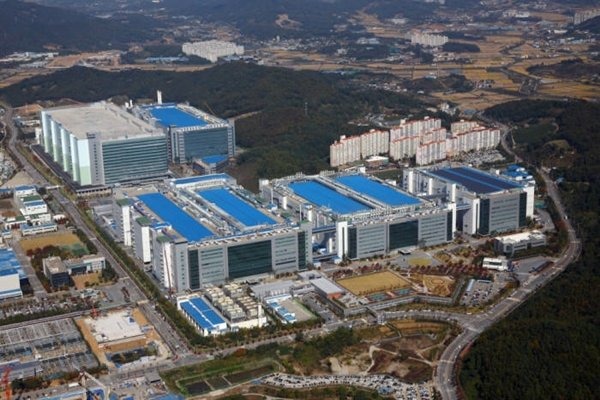 Possibly flush with OLED screen orders for the "iPhone 8," Samsung is reportedly beefing up its production capacity by building new factories at a pair of new sites in South Korea.
Citing sources within the supply chain, ET News claims that Samsung has started planning a new "A5" plant with capacities between 180,000 and 270,000 panels per month. The plants said to be located in Cheonin and Asan, South Korea are expected to cost around $1.75 billion for the facility alone, and another $14 billion for equipment for OLED fabrication, with total costs for the two facilities coming in at around $21 billion.
Friday's report is similar to one from April, which claimed that Samsung would have to dole out $8.8 billion in 2017 to boost capacity and convert a LCD plant to produce OLED screens.
The ET News report claims that this new factory is being built in anticipation of further demand from smartphone manufacturers, and mass-production of 10-inch foldable displays.
Also in April, reports started circulating about a ramped-up OLED contract between Apple and Samsung. The contact, confirmed by multiple sources inside the supply chain, is said to be an escalation of the $4.3 billion one signed in February for 60 million panels.
The current "A3" plant builds 180,000 screens per month, according to the report. The plans for the new facilities are reportedly not set yet, with a board of directors meeting scheduled for July to hammer out the details.
Apple's "iPhone 8" is expected to be revealed alongside the "iPhone 7s" family in the fall of 2017, and use a 5.8-inch edge-to-edge OLED panel with a 5.1-inch practical area, the rest being dedicated to virtual buttons. Other features rumored to be included in the device are a 3D facial scanner, and other sensors embedded in the front glass of the device.