Apple could provide Series 1 Apple Watch as replacement for original models requiring repairs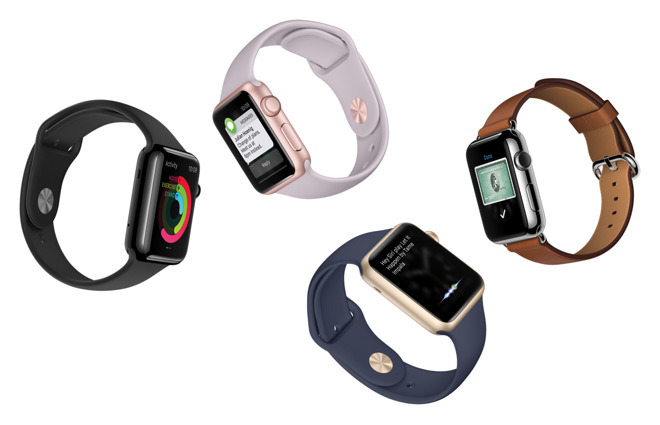 AppleInsider may earn an affiliate commission on purchases made through links on our site.
Owners of the first-generation Apple Watch could find they will be offered a newer model as a replacement if they take their timepiece in for repairs, with Apple said to have advised its retail stores and Authorized Service Providers that they can use Series 1 Apple Watch parts with the original model.
The directive from Apple to staff states the replacements are limited to aluminum versions of the original Apple Watch in all available colors, which can be changed for aluminum versions of the Series 1 Apple Watch, reports MacRumors. The announcement also mentions that it is available "in some countries," though does not state which markets this applies to.
"In some countries, Apple Watch Aluminum (1st generation) parts (in all colors) may be substituted with Apple Watch Aluminum (Series 1) parts," declares the announcement. "The parts substitution should now be working properly in MobileGenius and Repair Central."
Though the directive mentions parts, the report suggests that the entire original Apple Watch could be replaced by the Series 1 counterpart, though it is likely to largely depend on the nature of the needed repairs. The original and Series 1 Apple Watch lines have very similar components used in their construction, with the only major difference between the two being a change in processor.
A source inside Apple corporate not authorized to speak on behalf of the company told AppleInsider that people with non-functional original Apple Watches shouldn't expect a swap for a series one watch. Instead, that determination is made on a case-by-case basis dependent on available part supply, and what's on hand for service swap stock.
The original Apple Watch is no longer covered under Apple's one-year warranty. If the user paid for AppleCare, the Apple Watch will still be eligible for servicing of manufacturing issues for two years from the purchase date.
Earlier this month, Apple extended the free repair period for the first-generation Apple Watch to three years, for instances where the back cover separates from the rest of the device. A known issue since 2015 and often separating when the Watch is taken off the magnetic charger, it is thought that the problem is due to insufficient adhesives used at the time of manufacturing, though the root cause remains unknown.