Inside iOS 11: The coolest Apple ARKit demos created so far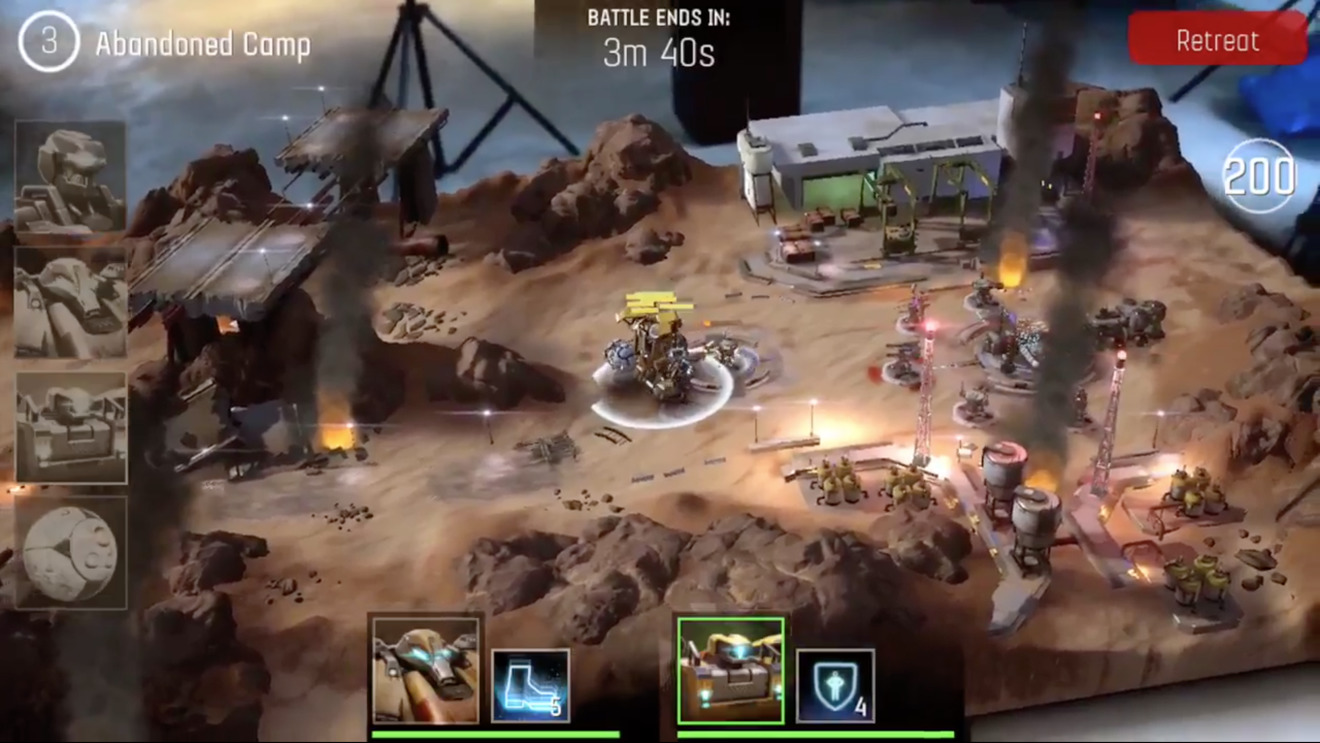 ARKit will instantaneously become the largest augmented reality platform in the world — but to capitalize on that, developers will need to come up with awesome uses of the technology. With only a few weeks under their belt using Apple's iOS 11, content creators have already begun to impress in big ways.
Unsurprisingly, Apple's developer community has been quick to embrace ARKit, providing impressive early examples of what the new tools are capable of. AppleInsider shares with you some of the best examples we've seen so far, even in its early state.
Home improvement
The earliest examples of ARKit-enabled apps were one-time mainstays of the App Store — measuring apps. Implemented relatively early on, developers cranked out solutions for measuring a room with the iPhone's camera — with limited success and generally poor accuracy.
Developer SmartPicture cranked out an app that measures a kitchen or other room. While the technical demonstration is impressive, we suggest you mute the audio.
A follow-up Tweet by the company says that measurement accuracy will get better with time, with existing technology not using ARKit said to be 99% accurate now.
Ikea's not on board, yet
While an official effort from Ikea has been announced to drop its furniture virtually into your house, that isn't stopping other developers from making their own solutions.
Developer of Threes Asher Vollmer is in the process of creating a tool to lay out rooms, and place furniture in a space in real-time, much like Ikea is planning.
Eat your heart out, Microsoft Paint 3D
The technology isn't just for augmented reality. NormalVR is developing a painting and art app with the artist wearing a HTC Vive connected to an external GPU on a Mac. The video of the virtual painter, as well as what was being painted was captured on an iPad Pro parsing the data — cross-platform AR and VR, between Mac and iOS.
New frontiers in promotions
While at Disney's D23 expo, Steve Lukas dropped Mickey Mouse in front of the expo center.
While presently a static demonstration, the concept illustrates how a large media conglomerate like Disney can make a shared space with the technology, featuring existing intellectual property in a common space at some point in the future.
Urban Planning aid
The project is streaming data in real time from an external database, and can pull out layers for examination, like the London Underground, roads, and buildings. Additionally, it can show the impact of a major development on the panorama, and could be used as a simulation layer for other effects later in the program.
Tabletop gaming, redefined
An aspect of ARKit that will probably see the most use is in gaming. The base concept was demonstrated on stage at WWDC, with a game running in ARKit on the Unreal Engine.
A new example was just published by Directive Games, with a port of "The Machines" running on an iPad with ARKit.
You may not win a MTV Music Video Award, but...
In the '80's, a lot of time and money was spent on Norwegian band A-Ha's _Take on Me_ video. Rotoscoped mostly by hand, it won several awards, and was heralded as what the short-form music video format was capable of.
Chicago's Trixi Studios developed the interactive app, rendered in real-time, using assets from the Unity 3D's Asset Stores.
More and more every day
There's a lot going on with Apple, more than ever, and we can't show you every ARKit example that hits the web.
A number of Twitter accounts have popped up to fill that void, chronicling developer's shared videos of ARKit apps. In our opinion, one of the best accounts is MadewithARKit. Updated frequently, the feed curates the best of what it sees, and appears to be the most frequently updated stream at this time.