Tech group representing Apple rebukes proposed GOP immigration bill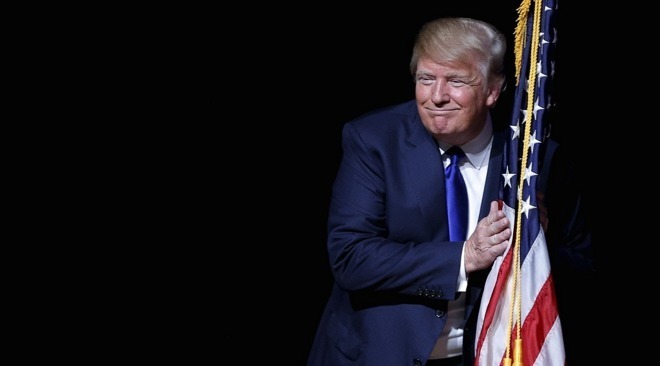 Senate Republicans, with the backing of President Donald Trump, on Wednesday introduced a bill designed to drastically reduce legal immigration levels in the U.S., but the proposed act is already under fire from a technology industry lobbying group.
Unveiled at the White House earlier today by Sens. Tom Cotton (Ark.) and David Purdue (Ga.), the Reforming American Immigration for Strong Employment (RAISE) Act would slash legal immigration levels in half within a decade. Currently, more than one million foreigners receive green cards each year, The Washington Post reports.
The proposal introduces a merit-based system that prioritizes high-skilled workers, while severely limiting existing family-based immigration programs that give preference to siblings and adult children of U.S. citizens and legal residents. Refugee acceptance levels would also be tamped down.
Trump joined Cotton and Purdue to promote the bill, which holds tenets that fall in line with promises he made on the campaign trail last year. He said the changes to the immigration system are necessary to protect American workers.
"Among those who have been hit hardest in recent years are immigrants and minority workers competing for jobs against brand new arrivals," Trump said. "It has not been fair to our people, our citizens and our workers."
As it has done for most GOP sponsored immigration efforts of late, the tech sector quickly spoke out against the RAISE Act. Of note, the Information and Technology Industry council, which represents major Silicon Valley players including Apple, Facebook, Google and Microsoft, condemned the legislation just hours after its unveiling, reports Recode.
"Access to talent is a challenge for the tech industry because not only can we not find enough STEM-skilled Americans to fill open roles, our broken system stops us from keeping the best and brightest innovators here in the U.S. and instead we lose out to our overseas competitors," said ITI president and CEO Dean Garfield. "This is not the right proposal to fix our immigration system because it does not address the challenges tech companies face, injects more bureaucratic dysfunction, and removes employers as the best judge of the employee merits they need to succeed and grow the U.S. economy."
With a healthy percentage of foreign employees, technology companies are keenly attuned to the immigration debate. Apple, in particular, has been an outspoken critic of certain Trump administration policies.
In January, for example, Apple CEO Tim Cook sent a letter to employees regarding Trump's contentious order to temporarily block citizens of Muslim-majority countries Iran, Iraq, Libya, Somalia, Sudan, Syria and Yemen from entering the U.S. He later commented on the letter, saying hundreds of Apple workers were impacted by the action.
"More than any country in the world, this country is strong because of our immigrant background and our capacity and ability as people to welcome people from all kinds of backgrounds. That's what makes us special," Cook said. "We ought to pause and really think deeply through that."
More recently, Cook and other tech executives last month discussed Trump's decision to clamp down on the popular H-1B visa program during the inaugural American Technology Council meeting at the White House.
Editor's note: Due to its political nature, comments have been disabled for this article. If you would like to discuss the topic, please visit AppleInsider's Political Outsider forum.