Apple's glass-backed 'iPhone 7s' rumored to be slightly bigger in all dimensions, except for lens bump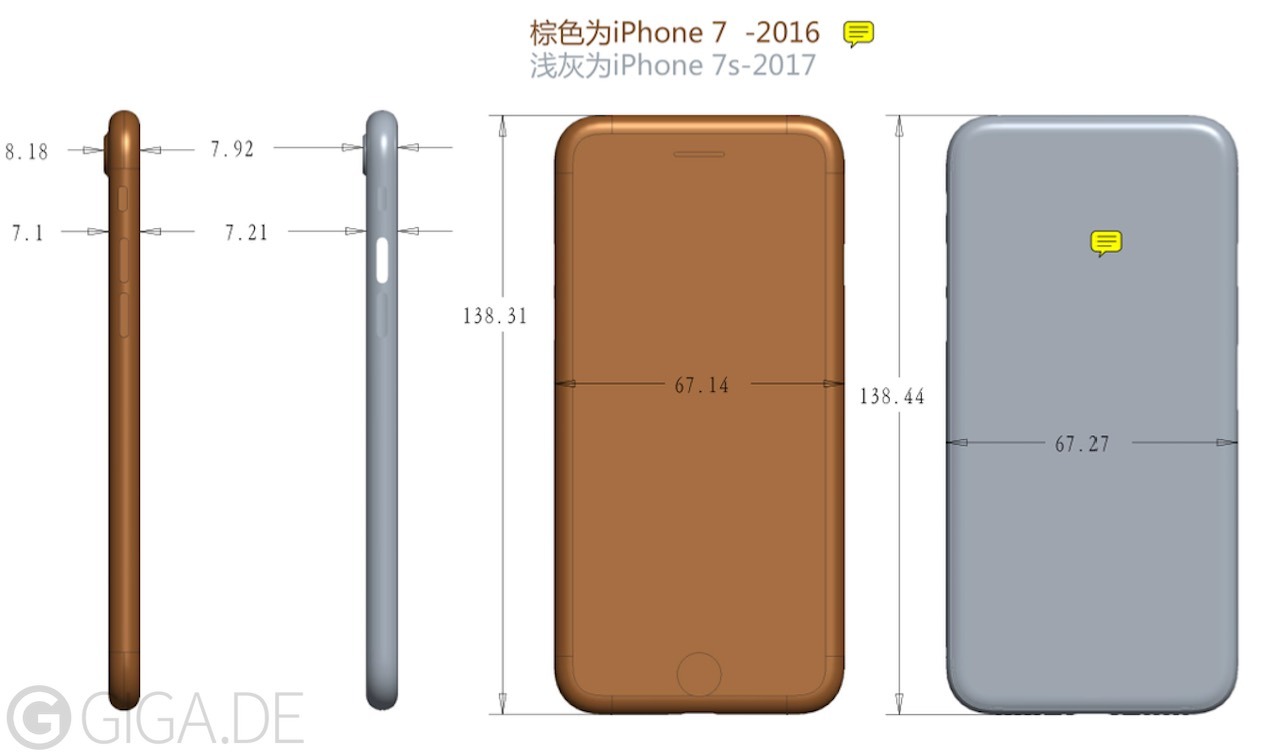 Though sharing a 4.7-inch LCD, Apple's "iPhone 7s" will be slightly larger than the iPhone 7 in all respects, according to alleged design schematics, one exception being a thinner lens bump on the back.
The "7s" will be 138.44 millimeters tall, 67.27 millimeters wide, and 7.21 millimeters thick, Giga.de claimed on Tuesday, saying the schematics were obtained from casemaker Miqodo, which in turn got them from a source "close" to Apple assembly partner Foxconn. Such leaks to casemakers are relatively common, since some vendors are willing to pay to get a jump on the competition.
The reason for the increase is unknown, but it's speculated that it could be related to the new phone's reported glass back, needed to support wireless charging.
The lens bump will shrink from 8.18 millimeters to 7.92, Giga.de said. The site noted that if Apple does go with a glass back, the bump will likely be surrounded by a metal ring, since there's no aluminum to raise into a natural contour.
No dimensions for the rumored "iPhone 7s Plus" and "iPhone 8" were mentioned. recent design dummies — did identify the "8" as 137.54 millimeters tall and 67.54 millimeters wide, its shorter height made possible by an edge-to-edge OLED screen.
All three new phones will likely be revealed at a press event next month, shipping shortly thereafter. The "8" may only be available in extremely limited quantities though, owing to production delays.