'iPhone 8' to enter mass production in mid-Sept., launch alongside 'iPhone 7s,' come in 3 colors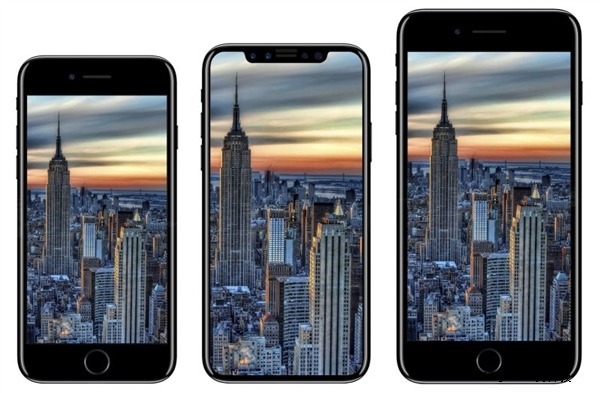 Rumors about an "iPhone 8" delay may have been unfounded, as analyst Ming-Chi Kuo of KGI Securities indicated on Tuesday that the flagship handset will launch on the same day as the "iPhone 7s" and "iPhone 7s Plus" — albeit in limited quantities and styles.
Ming-Chi Kuo's supply chain rumblings were shared in a research note obtained by AppleInsider. The KGI analyst, who has a strong track record in predicting Apple's future product plans, indicated that the handset will come in just three colors: black, silver and gold.
Kuo said that all three new iPhones will be announced simultaneously in September, and will share the same launch date. However, he indicated that the so-called "iPhone 8" will be in extremely short supply at launch, with the supply chain expected to produce between 2 million and 4 million units this quarter.
According to Kuo, all of this fall's new iPhone models will support fast charging. However, consumers may have to opt to spend extra on a Lighting-to-USB-C cable and wall adapter to utilize it — the same approach Apple already takes with the iPad Pro.
He expects production of the "iPhone 8," which some have taken to calling an "iPhone Pro," will ramp up quickly, reaching between 45 million and 50 million units this year.
In contrast, he expects Apple will produce between 35 million and 38 million 4.7-inch "iPhone 7s" units, and another 18 million to 20 million 5.5-inch "iPhone 7s Plus" handsets.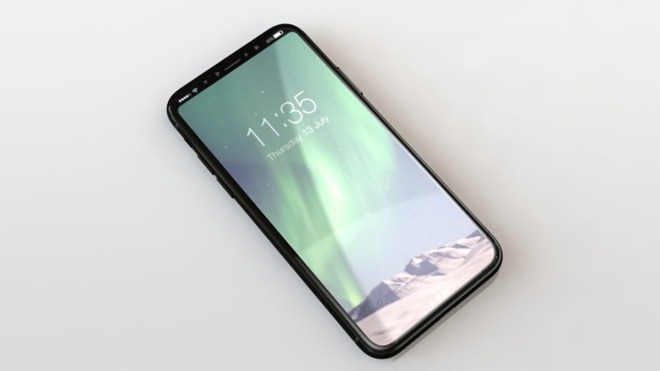 The analyst revealed that both the "iPhone 7s" and "iPhone 7s Plus" are already in mass production. Interestingly, he suggested the "7s" models will also come in the same three colors. It is not clear why Apple would scale back on color options with the same design and materials.
Meanwhile, the "iPhone 8" is expected to enter the product verification test phase in late August, before mass production begins in mid-September.
The reports would suggest that Apple was able to alleviate any supply chain concerns it faced prior. Previously, reports suggested the handset might not launch until October or November, later than the usual September launch timeframe.
The "iPhone 7s" and "iPhone 7s Plus" are expected to look largely like their predecessors, and feature the same LCD display technology Apple has used for years.
The "iPhone 8," meanwhile, is expected to have an edge-to-edge OLED display with an even higher resolution than the iPhone 7 Plus. Details from Apple's own HomePod firmware seem to indicate it will have a 5.15-inch display area with a resolution of 2,436 by 1,125 pixels.
Along with an entirely new design, the "iPhone 8" is expected to feature advanced facial recognition technology that could replace Touch ID entirely. Accordingly, the device is not expected to have a physical home button, instead opting for a virtual one on the display.
Given the rumored advanced technology and limited availability, reports have suggested Apple could charge a starting price of more than $1,000 for its new high-end handset. More budget-minded consumers could still opt for new features like a faster processor and inductive wireless charging on the "iPhone 7s" series.