On strength of LTE version, Apple Watch predicted to hit 15M sales in 2017, 20M in 2018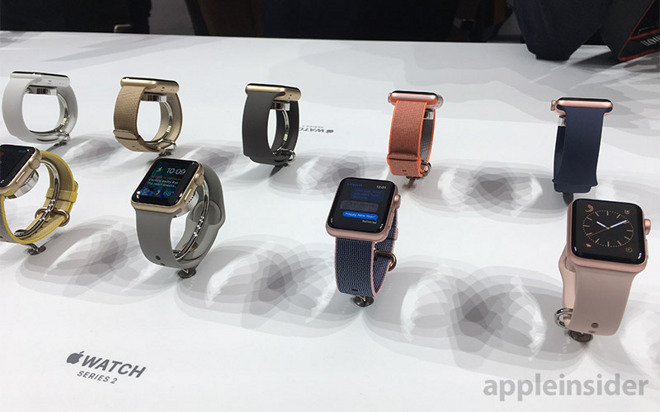 Reports from the supply chain suggest that the Apple Watch will see 15 million sales, but a suspected launch of an LTE model in the fall will push that number to 20 million in 2018.
Citing details from the supply chain, DigiTimes claims that Apple will sell 4.5 million units in the fourth quarter to hit 15 million. The same sources claim that this number will grow to 2018, in a market where other vendors are seeing weakening demand.
The report notes that Asustek has already decided to exit the market, and Intel has cut back resources on the segment. Samsung, LG, Huawei and Motorola are reportedly seeing weak sales, with Xiaomi and Fitbit seeing declining sales, despite new models at retail now, or soon.
The primary supplier for the Apple Watch is expected to remain Quanta, with Compal possibly being tapped for manufacturing duties in 2018. Foxconn remains mostly uninvolved with construction, with a subsidiary providing minor components.
DigiTimes does generally provide accurate information from within Apple's supply chain. However, the publication has an unreliable track record in predicting Apple's future product plans. often predicting both timing and features incorrectly for upcoming products.
Friday's report is generally in line with a previous one made by KGI analysts Ming Chi Kuo. Kuo predicts shipments of the new Apple Watch models will reach 8 to 9 million units in the second half of 2017.
Apple's predicted LTE version of the Apple Watch is expected to account for 35 to 40 percent of sales. Fiscal year 2017 sales are expected to fall between 17.5 and 18 million units, up 70 percent year over year.
Apple does not announce specific quantities of Apple Watches sold in a quarter.