Verizon Wireless introducing new unlimited plans at the same time as video throttling measures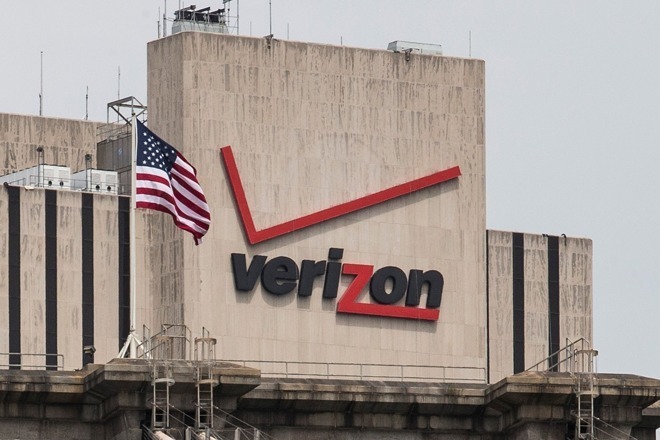 Verizon Wireless is changing its unlimited plan by splitting it into multiple tiers from Wednesday onwards, while at the same time the carrier is also preparing to throttle the quality of streaming video for all customers, including those staying on the existing unlimited plan.
The current Verizon Unlimited plan, introduced in February, will be split down into three slightly different plans: Go Unlimited, Beyond Unlimited, and Business Unlimited. According to The Verge, as of August 23, new customers will have to choose one of these three new plans, with Verizon Unlimited becoming unavailable on that date.
The Go Unlimited plan will start at $75 per month for one line, reducing down to $65 per line for two lines, $50 per line for three lines, and $40 per line for four or more lines. Under the plan, subscribers get unlimited minutes and texts, and while they get unlimited 4G LTE data and unlimited usage of their mobile device as a hotspot, the tethering speeds are limited to 600kbps, and the overall LTE speed can be reduced if the network is congested.
Beyond Unlimited increases the monthly cost to $85 for one line, $80 per line for two, $60 per line for three, and $50 per line for four or more lines. This plan also benefits from free calling, texting, and data when roaming in Canada and Mexico, the congestion-related slowdown only occurs once the plan's usage exceeds 22 gigabytes in a billing cycle, and the hotspot data is accessible at LTE speeds for up to 15GB before being restricted.
The third plan, Business Unlimited, starts from $45 per month per line, and is similar to Beyond Unlimited in terms of its standard features. Notably, this plan caps the LTE speeds for the hotspot at 10GB, 15GB for those on two-year contracts, and has a higher threshold of 25GB in a billing cycle before congestion-induced bandwidth restrictions commence.
Notably, Verizon is also introducing bandwidth throttling to all of its unlimited plans that affects just streaming video.
According to Verizon's press release, the video on Go Unlimited will be of "DVD quality," described at 480p for videos viewed on smartphones and 720p on tablets. For Beyond Unlimited and legacy plans like Verizon Unlimited, the video feeds will be limited to 720p on phones, and 1080p on tablets, with notebooks tethered to the mobile device also limited to 1080p streams.
"We're doing this to ensure all customers have a great experience on our network since there is no significant difference in quality on a smartphone or tablet when video is shown at higher resolutions," claims the carrier.
The restriction of video bandwidth is not a new concept, as both T-Mobile and AT&T throttle videos down to as low as 480p on some plans, in an effort to manage the available bandwidth across their networks. Verizon's own prepaid unlimited plan, launched in April of this year, already transcodes all video streams to a 720p resolution, while also compressing audio streams from online music services.
In July, it was discovered Verizon Wireless was trialing its video throttling systems on users watching streams from Netflix and YouTube, limiting video feeds to around 10Mbps. While this is enough bandwidth to handle a 1080p video stream, users at the time endured buffering of 1440p-resolution videos.
Notably during the testing period, one user discovered that they could circumvent the throttling restriction by using a VPN. It remains to be seen if the same technique can be used once the new plans go live.