Leaked images allegedly show 'iPhone 7s' display assembly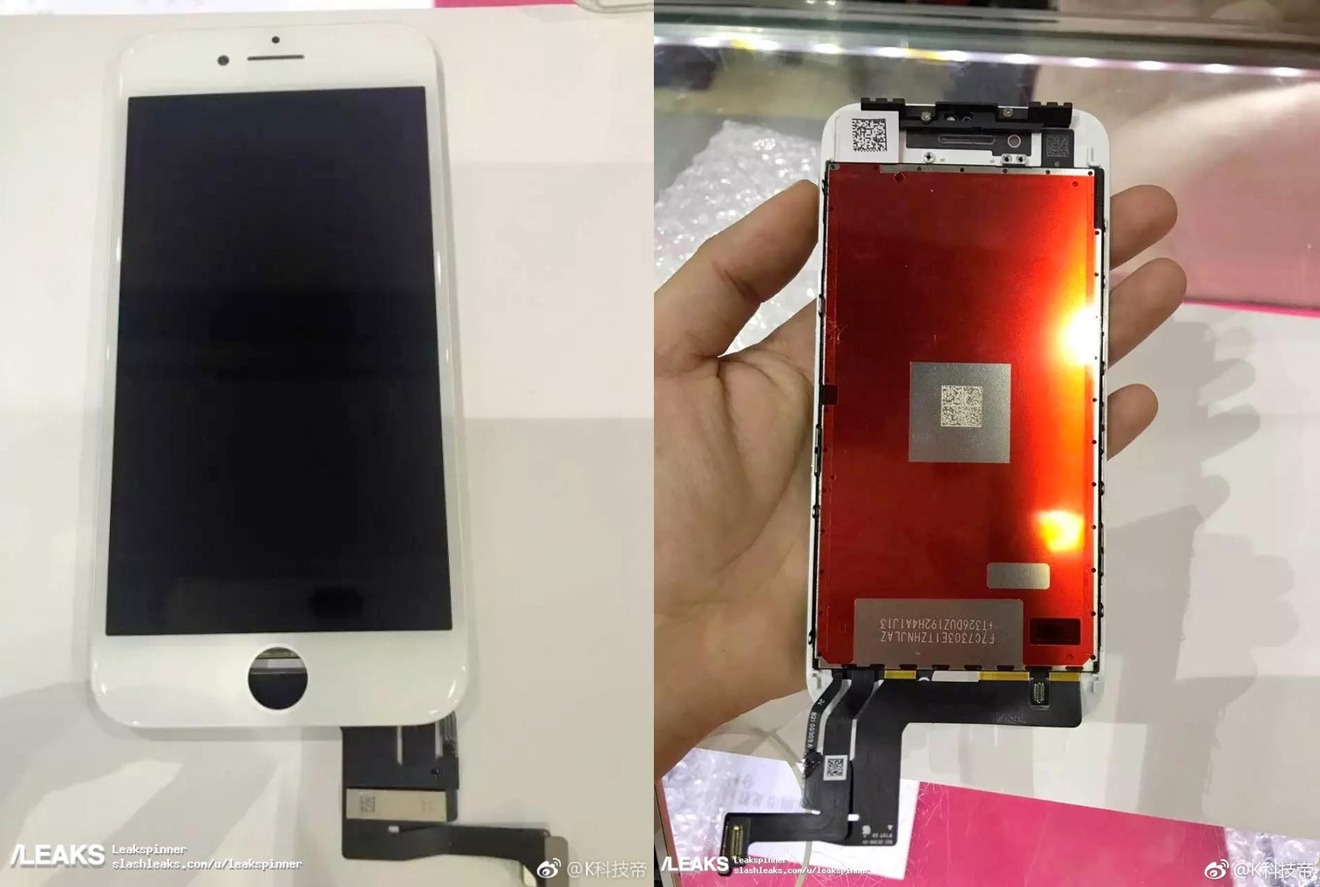 AppleInsider is supported by its audience and may earn commission as an Amazon Associate and affiliate partner on qualifying purchases. These affiliate partnerships do not influence our editorial content.
A set of new photographs is claimed to depict the entire display assembly for the 'iPhone 7s,' with the images appearing to show the front glass, the rear side of the display panel, and the flex cables of the component, revealing relatively few changes will be made to the refreshed iPhone's appearance.
The first of the three images, published by SlashLeaks, gives what is likely to be the front panel of the "iPhone 7s," which at first glance is extremely similar to the iPhone 7's front side. Just as with the iPhone 7, there are the usual earpiece, camera, and sensor holes at the top in their customary locations, with a bezel appearing all around the display painted in white.
At the bottom of the panel is a round hole for the combined Home button and Touch ID fingerprint reader, with a high probability Apple will reuse the solid-state Home button found in the iPhone 7. To the rear, the back of the display panel is visible, while to the bottom are two flex cables used to connect the display assembly to the main iPhone body.
The images as a whole appear to confirm that the "iPhone 7s" will retain the appearance and functionality of the iPhone 7, rather than introducing new concepts as with the "iPhone 8."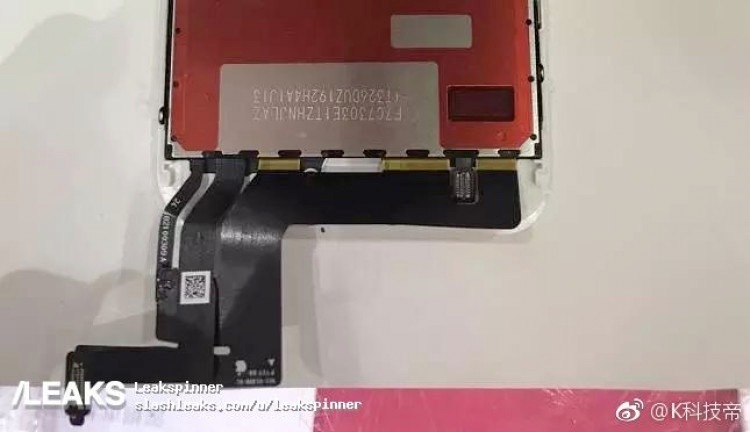 The lack of expected major upgrades to the "iPhone 7s" also means there is a slight chance that the photos are not of a component for the incoming iPhone. Though more probable as a genuine component, it is entirely plausible that the photographed panel is one used for the existing iPhone 7, though there is also the chance that Apple is using the same display assembly for both devices.
Earlier on Thursday, a leak claimed to show logic boards for the "iPhone 7s," said to have markings that matched the back of a supposed "A11" processor.
Rumored to launch in mid-September alongside the "iPhone 8," the "iPhone 7s" and "iPhone 7s Plus" are thought to be in full production. Based on current supply chain rumors, it is probable that there will be ample stocks of the "iPhone 7s" at launch, but with heavily limited supplies of the "iPhone 8" expected until the end of the year.