Fitbit debuts Ionic smartwatch to mostly positive first impressions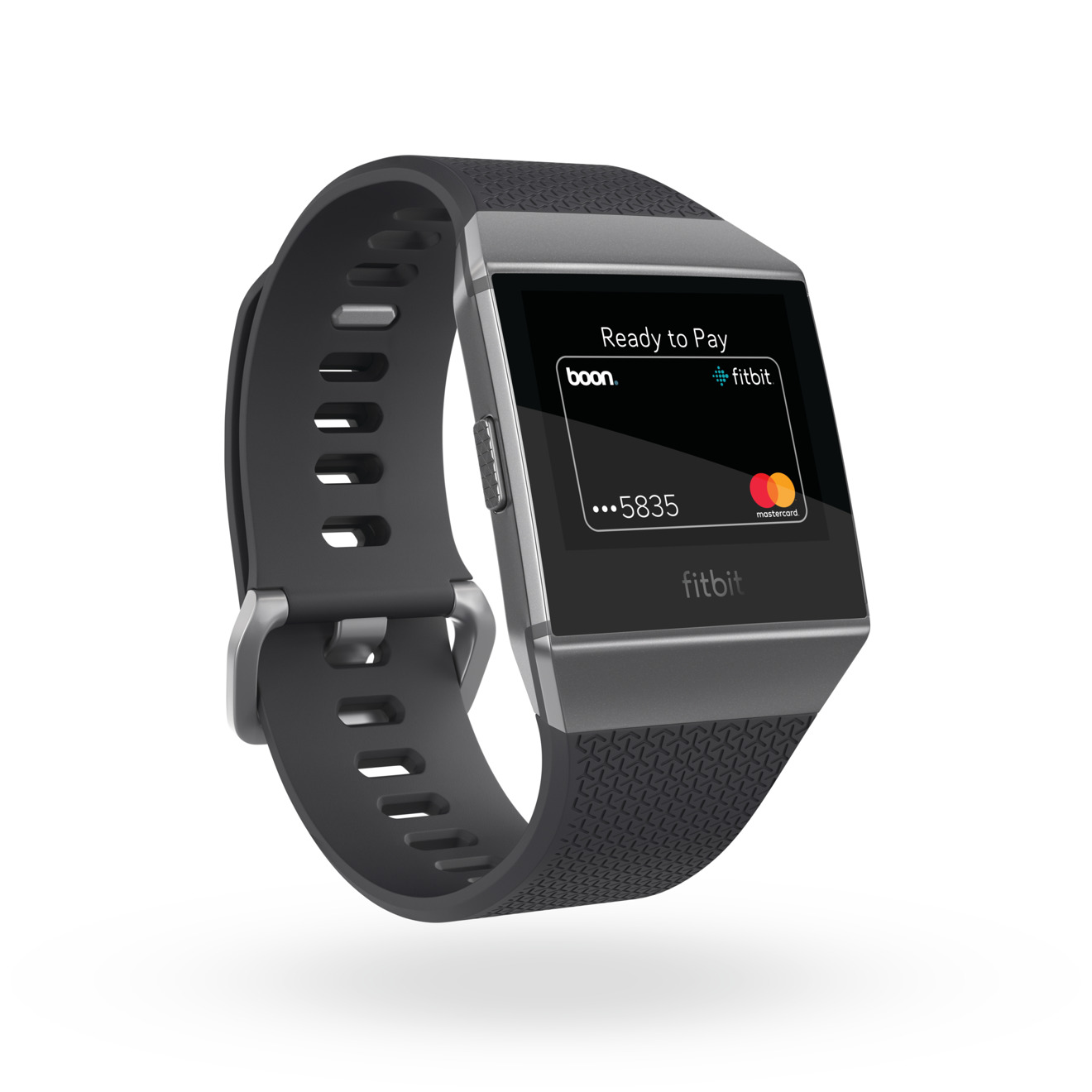 AppleInsider is supported by its audience and may earn commission as an Amazon Associate and affiliate partner on qualifying purchases. These affiliate partnerships do not influence our editorial content.
Fitbit on Monday unveiled the Ionic, its first full-fledged smartwatch intended to go head-to-head with products like the Apple Watch.
The Ionic remains largely fitness-focused, but runs new software called FitbitOS with notifications, an app store, multiple customizable watchfaces, and Fitbit Pay — allowing NFC-based retail payments anywhere contactless Visa, Mastercard, and American Express transactions are accepted. That may give the platform a slight edge over Apple Pay, which requires that retailers be specifically compatible.
Initial third-party apps include ones from Accuweather, Strava, Starbucks, and Pandora. More should become available by the time the watch actually ships in October. To make use of Pandora people will have to be Plus or Premium subscribers, but people will also be able to upload music directly from their computer.
A key first-party app will be Coach, a rebranded version of Fitstar, with animated guidance through a series of workouts. While some workouts will be free, full access will cost $7.99 per month, or $40 per year.
The watch syncs with iPhone, Android, and Windows devices.
In terms of hardware the device uses a 1,000-nit color touchscreen housed in 6000-series aluminum, and is water-resistant to a depth of 50 meters (164 feet). It includes GPS, heart rate, and blood oxygen sensors, and should typically last up to four days or more on a charge, though continuous GPS use is limited to 10 hours.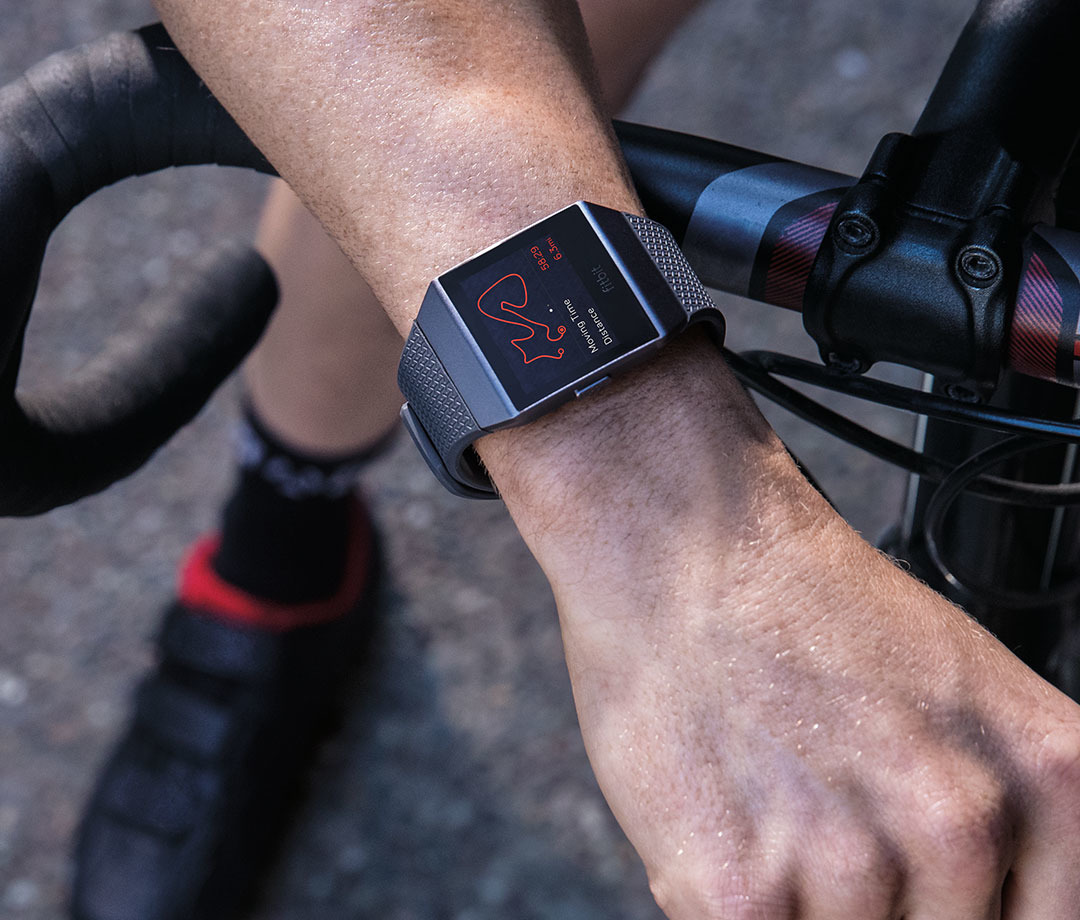 Early previews from the media have been mostly positive, with Engadget for instance suggesting that the company has "succeeded in making a well-rounded smartwatch," differentiating itself by focusing on its strengths in health and fitness. The Verge expressed "mixed feelings," calling it the best Fitbit they've used, but adding that notifications are non-interactive and its design doesn't lend itself to formal events, unlike the Apple Watch or higher-end Android Wear products.
Ars Technica said it was "cautiously optimistic," arguing that winning over Apple Watch and Android Wear users will require hitting the "right balance" between smartwatch and fitness-tracking features.
At its October launch the Ionic will cost $299.95, and come in gray/silver, blue/orange, or charcoal/gray combinations. Sport and leather bands will cost $29.95 and $59.95, respectively. Two other accessory options will include Flyer Bluetooth headphones, and the Aria 2, an updated Wi-Fi smartscale.
Apple is expected to launch a third-generation Watch on Sept. 12. The device may include LTE, allowing it to operate more independently of an iPhone than either the Ionic or the Watch Series 2.