Apple updates ARKit resources for developers building augmented reality apps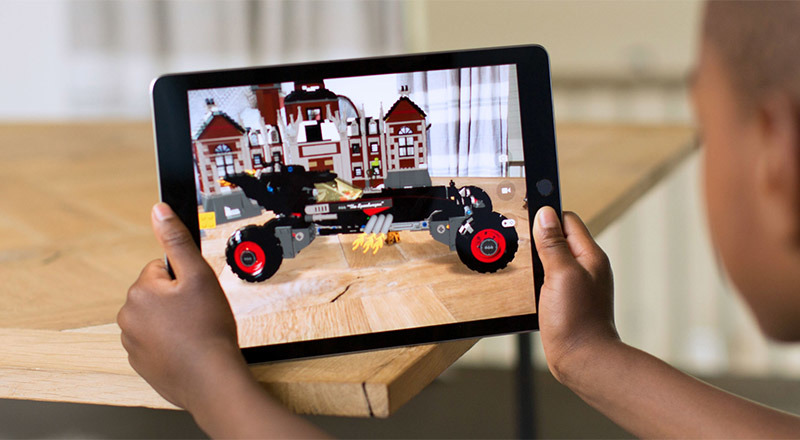 AppleInsider is supported by its audience and may earn commission as an Amazon Associate and affiliate partner on qualifying purchases. These affiliate partnerships do not influence our editorial content.
Apple on Tuesday refreshed its developer portal with new information about ARKit, including sample code and AR-specific entries in its Human Interface Guidelines for iOS.
Announced through Apple's developer webpage, the new assets added to the ARKit audio and interactive content. Developers can download the code to explore ARKit's capabilities prior to its launch with iOS 11 this fall.
Apple also includes an updated version of HIG that includes a new section dedicated to augmented reality applications. In the developer document, Apple notes AR can be used to deliver "immersive, engaging experiences that seamlessly blend realistic virtual objects with the real world."
Explaining the concept, Apple says a device's camera is used to present a live view of a user's surroundings, onto which three-dimensional objects are superimposed. This melding of real-world space and computer generated objects creates a unique experience that can be applied to any number of software solutions, from games to e-commerce.
Apple offers a few key guidelines for developers to consider when building with ARKit. For example, apps should use the entire display and avoid cluttering onscreen user interfaces with unnecessary controls and other graphics that could detract from the experience. Developers should also consider physical constraints, user comfort and user safety when creating interactive AR apps.
The HIG entry goes on to detail best practices for interacting with virtual objects, as well as identifying and solving potential problems users might have with ARKit software.
Apple on Monday invited developers and media to its Cupertino, Calif., headquarters to experience a few ARKit apps made by major firms like Ikea and Giphy. The company is attempting to build hype around the platform prior to its imminent public release.
Aside from ARKit, Apple also informed developers of upcoming requirements for App Store-based in-app purchases.
When iOS 11 launches this fall, users will be able to browse through promoted in-app purchases in the App Store, and might elect to purchase an item prior to downloading an app. In current iOS 11 beta builds, promoted in-app purchases are disabled, but developers must build in compatibility once the operating system goes live.
"Once the GM version of Xcode 9 is released, simply implement the new delegate method within SKPaymentTransactionObserver, rebuild your app, and submit for review. You can also customize which promoted in-app purchases a user sees on a specific device with the SKProductStorePromotionController API," Apple says.
Apple is widely expected to release iOS 11 alongside a slate of new iPhone hardware at a special event next month. Recent reports suggest the company is planning to hold the annual press gathering on Sept. 12.