Google tries to fight wide ARKit compatibility with its own augmented reality initiative ARCore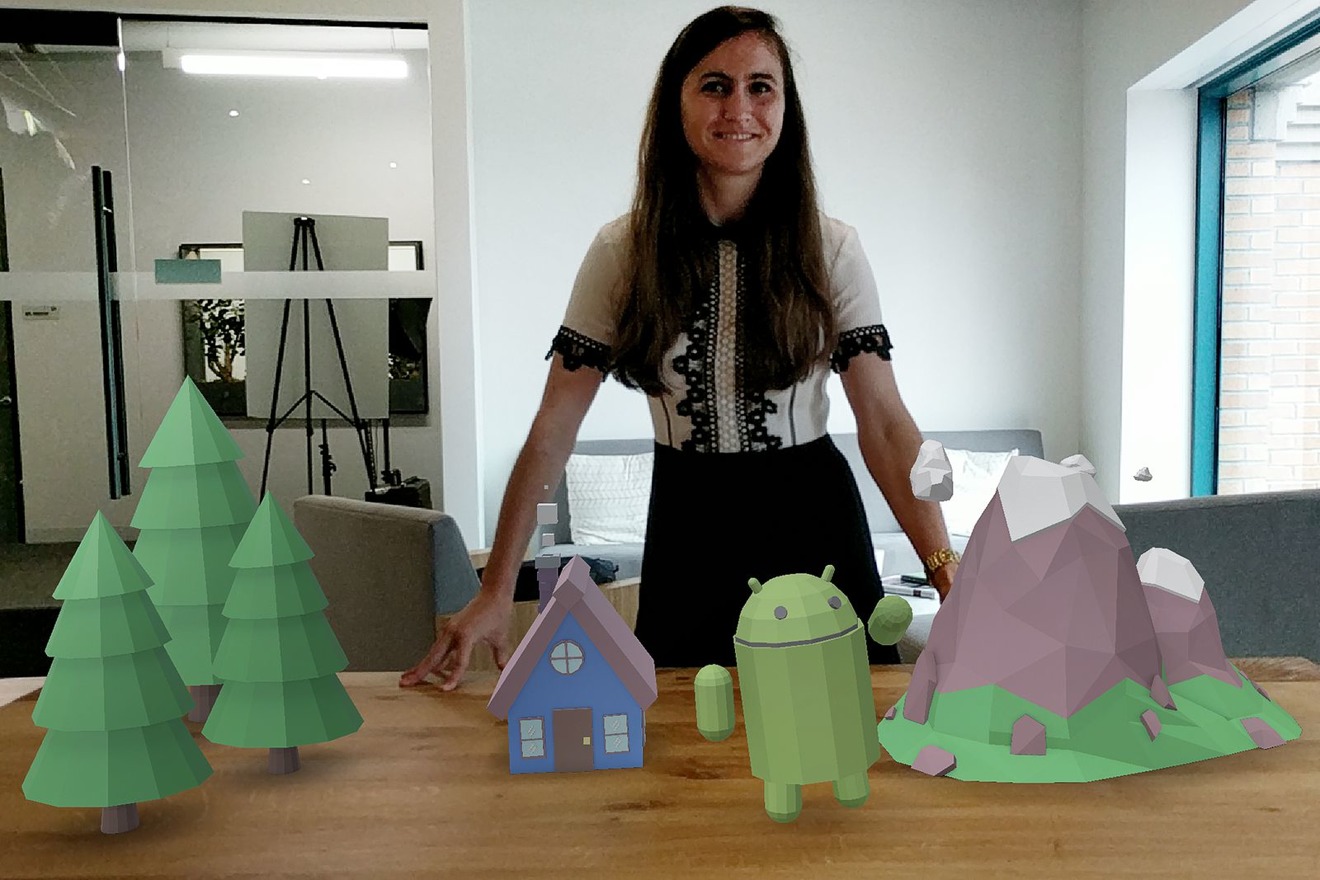 Google has announced it's own augmented reality initiative called ARCore — but serious limitations on what versions of Android can be used and a very narrow list of compatible hardware will be tough hurdles to overcome.
Google's ARCore, announced on Tuesday, is based on the company's Tango project at least in part. ARCore doesn't need the dedicated sensors and camera arrays that Tango needs, and will utilize a smartphone's camera, gyroscope, and other available sensors for positional and motion tracking.
A developer preview has started, and was made available to developers on Tuesday. Much like how ARKit is in pre-release testing prior to the full iOS 11 release expected in September, developers can start using the preview API and routines — assuming that they are using Android 7.0 Nougat or newer installed on the latest Google Pixel phone, or Samsung Galaxy S8.
Google does promise that by the end of the preview that it is hoping to support 100 million total devices including more from Samsung, and smartphones from Huawei, LG, and Asus. However, not clear is when the preview is slated to end, or what specific hardware will be required for cameras, sensors, or processors.
As a potential boon for developers, ARCore works with Unity and the Unreal Engine, as well as with Java and OpenGL.
ARKit versus ARCore, by the numbers
When ARKit launched, Apple claimed that the iPhone would instantaneously be the largest augmented reality platform when iOS 11 ships — and even with the ARCore release, this is still the case.
At present, Apple has the edge. The Samsung Galaxy S8 and Google Pixel are both phones from 2017. ARKit from Apple supports the A9 and newer processors, meaning every iPhone and iPad that Apple has released since September 2015 will work with the release.
On August 3, Samsung was believed to have shipped 20 million Samsung Galaxy S8 smartphones worldwide. According to Google's own data, active Pixel phones devices number between one million and five million, with the range of sales entered in the beginning of June. Both devices shipped with Android Nougat installed. Combined, this puts the available hardware suitable for ARCore at somewhat less than 25 million at present.
In contrast, from October 1, 2015 to June 30, 2017 Apple has sold over 381 million iPhones, with the vast majority on Apple's newest operating system and an iPhone 6s or newer — well more than an order of magnitude higher than just the combined sales of the Galaxy S8 and Pixel.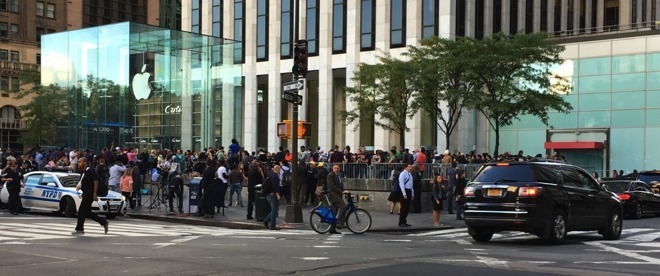 In February, 80 percent of all operating iOS devices were running iOS 10 — a number roughly consistent with years past. Assuming that 80 percent of the 381 million devices sold since the iPhone 6s will be upgraded to iOS 11 in short order, that gives a potential pool of 304 million devices all likely able to run ARKit in September, not including any additional devices sold after the "iPhone 8" and "iPhone 7s" release or any of the 79 million iPads sold since the iPhone 6s launched.
Also in February 2017, Android Nougat was installed on 1.2 percent of active Android devices out of a pool of around 2 billion devices active at least once a month after a release six months prior at about the same time as iOS 10. The number of Nougat installations has since grown to 13 percent.
Even if Google expands the hardware needed to run ARCore, the adoption percentage of the company's latest version of Android will be a major hindrance to adoption. Assuming Android has 2 billion active devices per month, and a growth to 15 percent for Nougat, that works out to around 300 million devices capable of running Nougat — but most won't have the hardware able to run ARCore even after hardware restrictions are lifted or loosened.
Over time, after both products have shipped and available to as wide a market as possible, ARCore may catch the iOS implementation of ARKit's user base. However, it won't be in September when iOS 11 releases, and may take years, if not a full decade to do so.
Google's release on Tuesday is good for the end-user of either platform. Regardless of the ultimate victor of the battle for hearts and minds, both Google and Apple function better for customers when there is genuine competition in a space, and augmented reality is just the latest front.