Nissan debuts redesigned Leaf with Apple CarPlay, offers Apple Watch with reservations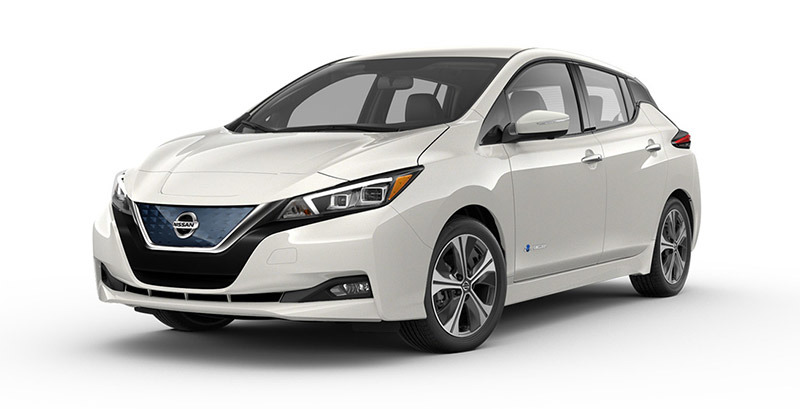 Nissan on Tuesday unveiled a redesigned version of the Leaf, an all-electric vehicle that doubles as the carmaker's advanced projects platform with features like single-pedal driving, ProPilot autonomous technology and Apple's CarPlay infotainment system.
Announced through Nissan's website, the all-new Leaf not only boasts completely revamped aesthetics, but state-of-the-art driving technologies that put it in direct competition with offerings like Tesla's Model 3.
One major feature addition for 2018 is Nissan's e-Pedal, which lets drivers control acceleration, deceleration and braking with a single pedal. Meshed with an electric drivetrain, e-Pedal provides instant throttle response and automatically triggers regenerative braking when released. A traditional brake pedal is, of course, also supplied.
Nissan is baking ProPilot assist technology into the new Leaf. As the Japanese firm's semi-autonomous driving system, ProPilot helps drivers maintain highway speeds, stay in their lane and perform parking and emergency braking maneuvers. Though not as complex or involved as Tesla's Autopilot, ProPilot is offered at a fraction of the price and could appeal to budget conscious buyers.
Other features include intelligent lane departure warning, blind spot monitoring, rear cross traffic alert, intelligent "Around View" 360-degree camera and a connected app that can remotely control onboard climate control, charging and security systems.
Leaf promises a not so impressive 150-mile range with its new 40kWh lithium-ion battery, a figure easily bested by Chevy's Volt and Tesla's Model 3, but Nissan says a more robust version is due to arrive next year. The cell is good for 147 horsepower and 236 pound-feet of torque delivered to the wheels.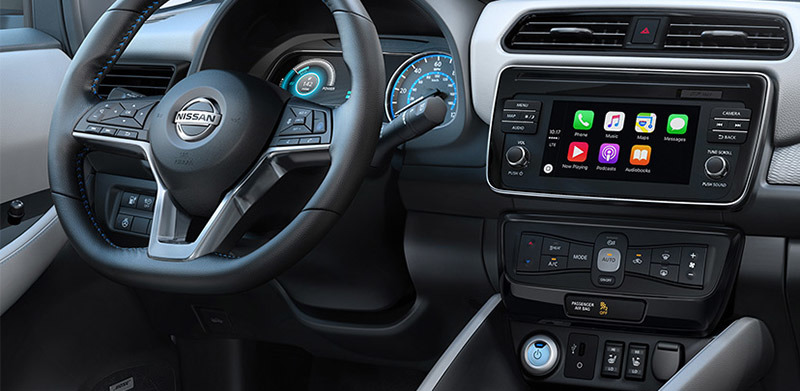 Finally, the 2018 Leaf incorporates a 7-inch touchscreen display with support for CarPlay, though the system is only available on mid-tier models and up.
Leaf goes on sale in Japan on Oct. 1, while buyers in the U.S., Canada and Europe will have to wait until early 2018. Starting price is $29,990, though iPhone owners will need to pay at least $32,490 for the SV model that includes CarPlay.
For those interested, Nissan is giving away an Apple Watch Series 2 — or a GoPro HERO5 Black or Nest and Google Home Bundle — to customers who reserve their Leaf online by Jan. 22, 2018, and purchase the car by May 15.