iOS 11 firmware reveals apparent names of Apple's next phones: iPhone X, iPhone 8 Plus & iPhone 8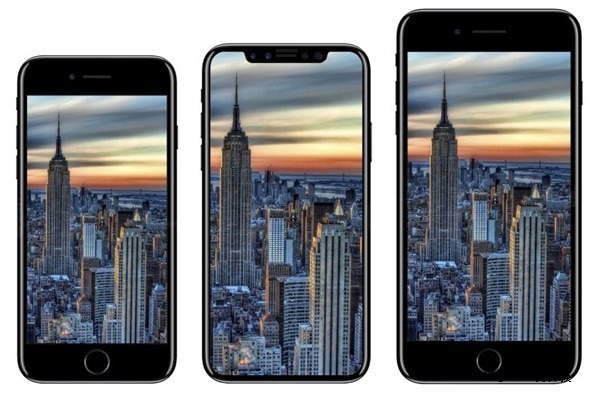 AppleInsider is supported by its audience and may earn commission as an Amazon Associate and affiliate partner on qualifying purchases. These affiliate partnerships do not influence our editorial content.
With just a few days to go before Apple reveals its highly anticipated 10th-anniversary iPhone overhaul, the name of the mystery product may finally be known: iPhone X, according to the company's own iOS 11 golden master firmware.
Developer Steven Troughton-Smith dug deep in the leaked iOS 11 GM and found what are believed to be the names of Apple's trio of 2017 iPhones. Specifically, they are said to be the iPhone X, which is expected to be the premium OLED model, as well as the iPhone 8 and iPhone 8 Plus.
Previously, rumors had colloquially referred to the edge-to-edge OLED model as the iPhone 8. More affordable models featuring LCD screens and a home button were referred to as the "iPhone 7s," but now it appears that no product will bear that name.
Calling the LCD models the iPhone 8 should signal to consumers that this year's upgrade is a major revamp and significant improvement over last year's iPhone 7. Apple typically brands as "s" models the year after a full number jump.
But with the new premium iPhone X expected to cost upwards of $1,000 and be extremely limited in availability, Apple likely felt it necessary to have the LCD models stand strongly on their own. Giving them the name "iPhone 7s" might have signaled to consumers that they are
As for the name iPhone X, it's obviously a reference to the 10th anniversary of Apple's iconic handset, which first launched in 2007. But it's also a callback to OS X, the name previously given to Apple's macOS.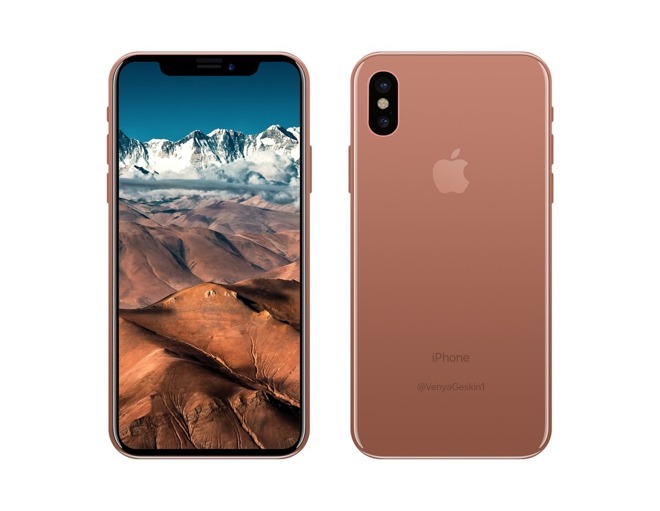 The first OS X launched in 2001, celebrating the 10th major release of the Mac OS, but also bringing with it a major redesign of the platform. The OS X name stuck for over a decade longer, representing its lasting impact.
Of course, as with OS X, the name iPhone X will cause some confusion and debate amongst consumers. Specifically, whether it is pronounced as "iPhone Ten," or "iPhone Ecks."
For what it's worth, the correct pronunciation of the Mac platform was "OS Ten."
While the name of the iPhone X (and iPhone 8, and iPhone 8 Plus) is now known, at least in print, we'll find out how Apple intends to pronounce it this Tuesday at 10 a.m. Pacific 1 p.m. Eastern when the product is officially announced. AppleInsider's Daniel Eran Dilger will be there live with exclusive news and analysis from the Steve Jobs Theater in Cupertino, Calif.