Apple researching whether Apple Watch can detect common heart conditions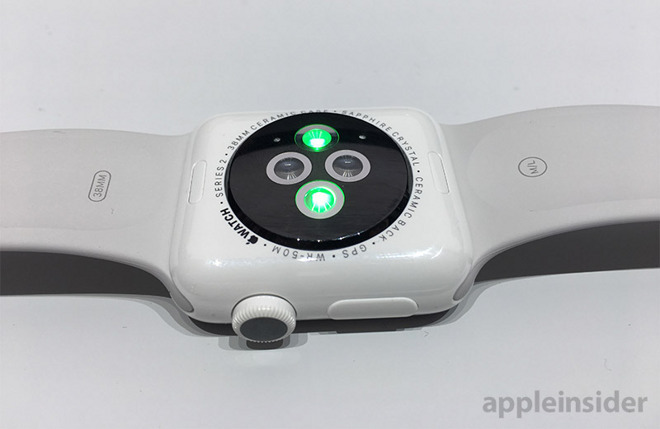 Apple is working with Stanford clinicians and telemedicine vendor American Well to determine whether Apple Watch can be used to detect abnormal heart rhythms, a feature that would make the wearable desirable to doctors and high-risk patients, a report said Monday.
Citing sources familiar with the matter, CNBC reports Apple and its partners at Stanford and American Well are scheduled to conduct a clinical study to determine Watch's efficacy as a screening tool later this year.
Specifically, Apple is focusing on arrhythmias related to atrial fibrillation, a serious medical condition that can lead to stroke. When paired with reference data, heart sensor hardware of sufficient quality can accurately detect AF and potentially save lives.
The upcoming test appears to be similar to ongoing research conducted by the University of California, San Francisco, in collaboration with Apple Watch app Cardiogram. Like the rumored Apple program, Cardiogram's goal is to determine whether Apple Watch's heart rate sensor can aid in the detection of AF.
Most recently, the UCSF/Cardiogram study, which applies proprietary deep neural network technology, found Watch is capable of identifying arrhythmias with an accuracy rate of 97 percent when compared against a 12-lead electrocardiogram reference. Cardiogram's system, dubbed DeepHeart, was taught using hundreds of millions of heart rate measurements gathered from thousands of Cardiogram app users enrolled with the UCSF Health eHeart Study.
While Apple has yet to publicly announce plans for the heart-centric Apple Watch collaboration, CEO Tim Cook hinted the company is investigating such applications in an interview on Monday.
One of the goals for Apple Watch was to "performing some measurements of your health that people were not measuring, at least continually. Like your heart. Very few people wore heart monitors. We're extremely interested in this area. And yes it is a business opportunity," Cook said.
Though it declined to comment on the Apple partnership, Stanford has in the past conducted tests on consumer fitness trackers. In May, for example, researchers found Apple Watch to incorporate the most accurate heart rate sensor out of seven popular devices.
Alongside heart rate monitoring, Apple is also rumored to be working on building other advanced medical technology into Watch. Most notably, reports claim the company is developing a breakthrough non-invasive glucose sensor for monitoring blood sugar levels in users with diabetes.
Apple is expected to announce a new LTE-connected Apple Watch device at its special event tomorrow. Whether the revamped wearable will include an updated heart rate sensor is unknown.