Belkin Boost Up Qi-compatible wireless charging pad arriving for iPhone 8, iPhone X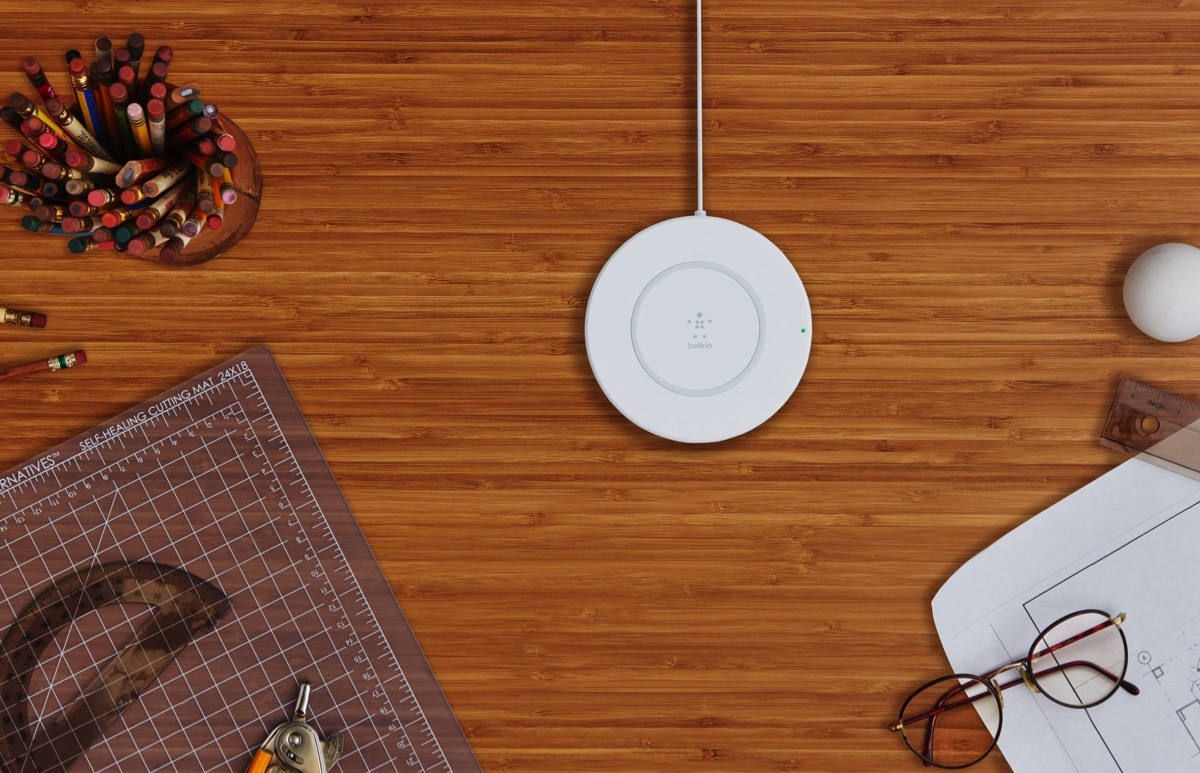 In conjunction with Apple's iPhone X release event, accessory maker Belkin unveiled its new Qi wireless charging pad for iPhone 8, iPhone 8 Plus and iPhone — the Boost Up.
The Belkin Boost Up was shown in a slide during the release event. It offers users of the iPhone 8, iPhone 8 Plus, and iPhone X wireless charging, while maintaining full functionality of the device including the ability to receive calls, while on the plate.
The Boost Up can charge through plastic cases up to 3mm thick. Charging levels on the Qi-compatible pad are "optimized" up to 7.5W for compatible devices, according to the company.. Notably, the Apple USB-A AC adapter that ships with the iPhone is 5W.
A connected equipment warranty up to $2500 is attached to the charger, with users needing to register the device to activate the coverage.
Belkin's Boost Up Wireless Charging Pad is available for purchase on Sept. 15 at a retail price of $59.99 from Belkin directly, and at the online Apple Store. The device will be at Apple Retail shortly, but no expected date was provided.
Apple is releasing its own Qi charging pad at some point in 2018. Dubbed the AirPower, it will charge up to three devices, including the Series 3 Apple Watch — but no pricing or specific availability is known.
AppleInsider was the first reported on Apple's wireless charging plans, including partnerships with Belkin and Mophie, via an anonymous source prior to Tuesday's unveiling.