Samsung tries to steal Apple's iPhone X thunder by teasing foldable Galaxy Note in 2018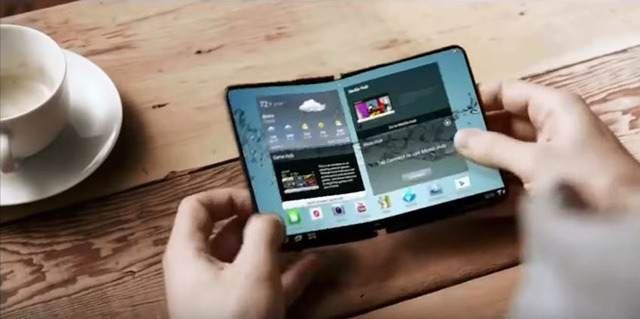 AppleInsider may earn an affiliate commission on purchases made through links on our site.
In an announcement possibly timed to divert attention from Apple's expected announcement of the iPhone X and iPhone 8, Samsung on Tuesday revealed that it's hoping to ship a Galaxy Note with a foldable display in 2018.
"As the head of the business, I can say our current goal is next year," the president of mobile business at Samsung Electronics, D.J. Koh, told a group of reporters ahead of the Galaxy Note 8's Sept. 15 launch, according to the Associated Press. "When we can overcome some problems for sure, we will launch the product."
Samsung has shown off flexible OLED prototypes since 2013, and has been rumored as close to a commercial product since 2015. While the company has pioneered the use of curved OLED in devices like the Galaxy S8, foldable technology has proven more challenging.
Foldable OLED could allow a "Note 9" to expand from one size to another, or alternately open and close like a book, protecting the screen when it's not in use.
Koh also teased Samsung's upcoming smartspeaker, which will square off against the Apple HomePod, Amazon Echo, and Google Home. He noted only however that the company is working with Harman on the product, which will presumably use the Bixby voice assistant found on the S8 and Note 8.
This year, both Apple and Samsung have stepped into the realm of edge-to-edge OLED displays. The former is expected to put a 5.8-inch screen on the iPhone X, ditching a physical home button and Touch ID in favor of a virtual control area and Face ID. The company should reveal the product at a press event scheduled for 10 a.m. Pacific time, from which AppleInsider will provide live coverage.