Rumor: AirPods Wireless Charging Case coming in December for $69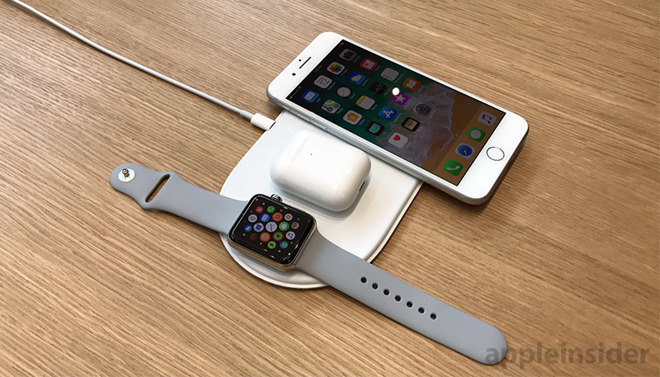 The AirPods Wireless Charging Case teased during Apple's Sept. 12 iPhone event is rumored to arrive in December, at a cost of $69, a report out of Europe alleges.
$69 is the same amount the company charges to replace a lost wired case. The Wireless Charging Case won't ship by default with AirPods, however, at least not any in the foreseeable future.
The optional AirPods accessory should theoretically support any Qi-compatible wireless charger.
Apple is also preparing its own dock known as the AirPower, which will be able to charge multiple devices simultaneously, including the iPhone X, iPhone 8, and Apple Watch Series 3. It's not expected to ship until 2018 though, meaning that many people buying an AirPods Wireless Charging Case would have to rely on third-party power from the likes of Belkin and Mophie.
AirPods production has only recently begun catching up with demand, and even now it may still take two weeks or more for an order to ship from Apple.