Bluetooth 5 on iPhone 8, iPhone X improves range and speed of BLE iBeacons, IoT sensors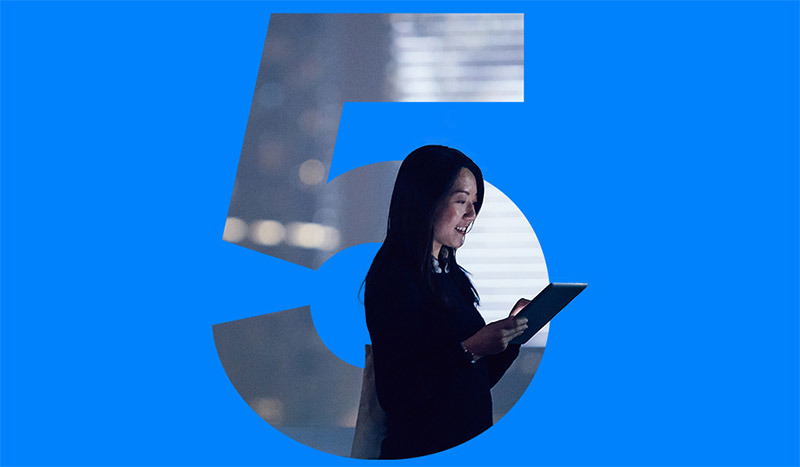 One of the new specifications to appear on the new iPhone 8 and iPhone X is Bluetooth 5, an enhancement of the Bluetooth 4.2 Low Energy protocol. Its primary benefit enables BLE devices (such as iBeacons, wearable sensors and other low-power fixtures of the "Internet of Things") to work over greater distances or at faster speeds.
Because Bluetooth 5's new capabilities are built for BLE, its "doubling" in speed still only achieves a theoretical maximum of just 2Mbps. Alternatively, the specification supports Long Range, which halves the new maximum speed but works over longer distances.
This optimizes Bluetooth 5 for working with low energy devices like iBeacons rather than classic Bluetooth devices such as keyboards or headsets— or Apple's new AirPods, which use two classic Bluetooth streams to deliver music in stereo, coordinated using BLE signals to locate and manage the streams.
Effectively, the new Bluetooth 5 will enable new iPhones (and other devices) to sense low energy sensors and other IoT devices broadcasting from distances further away, or alternatively, send and receive data with them at a faster rate.
Apple's adoption of Bluetooth specifications
The Bluetooth 5 standard was finalized last winter, but Apple's new iPhones for 2017 (along with Apple TV 4K) are its first devices to announce support for the standard.
Macs are likely to eventually adopt the standard, but like Apple Watch and AirPods, they already deliver most of their value using classic Bluetooth paired with WiFi for much faster data transfers, all included in the existing Bluetooth 4.2.
While AirPods use classic Bluetooth streaming (making them compatible with any Bluetooth phone), Apple has also developed streaming BLE Audio for use in hearing aids and cochlear implants, where small batteries require more efficiency than AirPods, a consumer product designed to be removed and rapidly recharged in a case.
Due next year, Apple's upcoming new AirPower wireless charging case for AirPods may support Bluetooth 5 in order to allow users to locate them over longer distances. The standard might also make it into the next generation of Apple's W3-equipped wireless audio devices for configuration and location, although it couldn't be expected to improve the actual range of their audio streaming.
Apart from AirPods, Apple's other primary uses of Bluetooth include the Continuity glue that allows iOS and Mac users to perform AirDrop file sharing, Handoff document continuation, and Instant Hotspot WiFi configuration. These all demand faster data rates than BLE (and its Bluetooth 5 enhancements) is intended to support.
Apple Watch also makes use of Bluetooth and WiFi to sync and tether the wearable with a user's iPhone. Like AirPods, Apple Watch isn't really a "low power" device because it packs a significant battery. Despite getting a new W2 chip, Apple Watch Series 3 doesn't advertise Bluetooth 5 support.
Similarly, Apple's upcoming Apple TV 4K, HomePod, and its new AirPlay 2 protocol for wireless audio distribution to multiple, independent speakers, are also not "low energy" applications. Apple TV and HomePod both support very fast 801.11ac WiFi for content streaming and Internet access.
However, Apple's specs for Apple TV 4K note that it does support Bluetooth 5, although its most obvious use case, the Siri Remote, continues to be a Bluetooth 4.0 device. It's not clear how Apple TV would make appreciable use of Bluetooth 5, but it may relate to the original configuration steps performed with an iPhone.
Many of the emerging applications of BLE that would benefit most from new features in Bluetooth 5 are iBeacons used for wayfinding, such as those installed in London's Gatwick Airport this summer to facilitate AR-based interior mapping and directions to smartphone users. IoT sensors are another example of low power devices that would benefit from increased range or faster bitrates (that still remain slow compared to modern computing devices).
Development of Bluetooth specifications
Note that Bluetooth is a brand, not a single technology. The brand began in 1994 at Ericsson as a wireless alternative to serial cables on cellular phones. It was not originally intended for high-speed communications, but rather as a simple, low-power way to wirelessly trade bits of contact data.Bluetooth is a brand, not a single technology
Apple began supporting Bluetooth 2.0 on Macs to work with wireless keyboards and mice, as well as to enable wireless sync connections with mobile devices and other peripherals.
The specification made a major jump in 2009 with Bluetooth 3.0+HS (high speed), which defined a way for Bluetooth connections, once established, to piggyback payloads of data using WiFi (or other) hardware in order to send data much faster— resulting in a jump from roughly 2.1Mbps to 24Mbps.
The next summer, the specification authors headed in the other direction with the release of Bluetooth 4.0 LE (low energy, aka BLE), which incorporated Nokia's independent "Wibree" effort.
Originally a competitor to Bluetooth, Wibree was engineered specifically for low power consumption and to be cheap to implement. It initiated simpler connections quickly, allowing for highly efficient wireless communications with devices that could be powered by as little as a single button battery.
Once Wibree was folded into the Bluetooth 4.0 specification, "Bluetooth" essentially became an umbrella brand for three different protocols: classic Bluetooth, Wibree "baby Bluetooth," and essentially "Bluetooth+WiFi," depending on the task at hand.
After years of providing basic support for classic Bluetooth 2.x features, Apple began aggressively moving to adopt the latest Bluetooth 4.0 features in 2011 starting with iPhone 4s. As the installed base of Mac and iOS users has upgraded, Apple also began building a series of OS and app-level features that take specific advantage of the new capabilities of modern Bluetooth.