First ARKit apps hit App Store, including Strava's Fitness AR and room dimensioning app PLNAR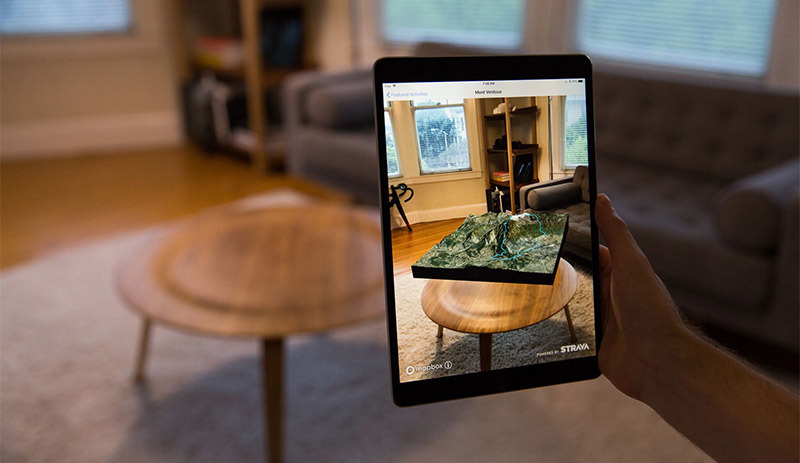 With the release of iOS 11 on Tuesday, iPhone and iPad owners will see a flood of augmented reality titles hit the App Store thanks to Apple's introduction of ARKit. An app utilizing fitness tracking app maker Strava's API and room dimensioning title PLNAR are among the first to take advantage of the specialized API.
Fitness AR today launched an eponymous ARKit app designed to visualize rides, runs and hikes on a three-dimensional map using data captured in Strava's popular activity tracking title.
As an accompaniment to Strava Running and Cycling GPS, Fitness AR requires users link their Strava account and start a new route to get started. Alternatively, previously logged activity can be shared with Fitness AR for augmented reality processing.
Once a desired activity or route is selected, Fitness AR will display the logged data in a 3D environment directly on a table or flat surface. Like other ARKit apps, Fitness AR's offering overlays computer generated visuals, in this case a 3D map and extrapolated user activity data, on top of real world objects captured by an iOS device's rear-facing cameras.
The app promises not only fun interactions with Strava Running and Cycling GPS metrics, but provides insight into potential changes users can make to their daily runs. For example, with a bird's-eye view of nearby terrain, users might find new running paths, cycling routes or hiking treks to try during their next outing.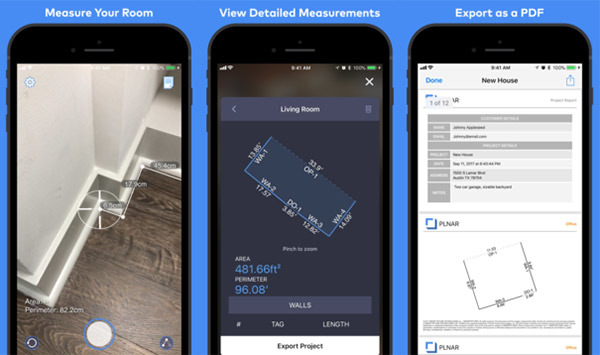 Also launching today is augmented reality measurement tool PLNAR. Developed by SmartPicture Technologies, the app harnesses ARKit to gather room measurements, including specifications for interior structures like doors and windows, in real time.
Using an iPhone or iPad's rear camera, users simply point their device at anchor points in a given room to generate accurate digital measurements of any flat surface. Using a simple reticule, users can conduct point-to-point measurements of a room's floor and walls. Other objects like counter tops can also be measured.
Users can label measured segments to notate key features like walls, doors, windows, openings and more, a handy tool when creating an area blueprint.
Beyond basic dimensioning, PLNAR is able to ingest room measurements to generate area and perimeter calculations, simplifying flooring and other interior design projects.
The app supports multiple projects and room plans, while users can export data as PDF documents for easy sharing.