Apple's Safari applies differential privacy to ferret out problematic websites in macOS High Sierra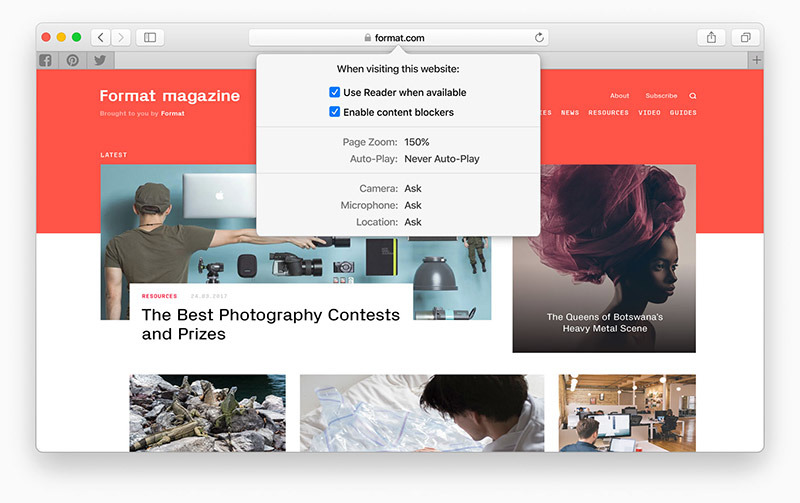 Alongside a new Intelligent Tracking Prevention feature designed to protect user privacy, Apple's latest Safari web browser incorporates differential privacy technology to collect user data in a bid to identify troublesome websites.
Released as part of macOS 10.13 High Sierra on Monday, Safari includes a number of new tools developed to protect consumers from minor annoyances, like autoplay ads, to potentially nefarious technologies like cross-site cookie tracking.
As noted by TechCrunch, Apple is adding its differential privacy technology into the mix, providing valuable insight into user browsing habits without exposing identifying information or sensitive data.
With responsible data collection in place, Apple seeks to identify sites that monopolize system processes and memory allocation, potentially causing Safari to crash. The company is also using data gleaned from users to prioritize which sites it takes action against first, the publication said. Responses might be based on an offending property's popularity, for example.
Apple first announced research and development of differential privacy tech at the Worldwide Developers Conference in June. By applying a variety of techniques like hashing, subsampling and noise injection to large sets of sample data, Apple is able to identify broad trends without compromising individual users.
Initially, Apple restricted differential privacy to iOS 10, where it informed low-level functions like adding new words to dictionaries, emoji suggestions, deep links within apps and lookup hints in Notes.
Some believe the method is a superior solution to traditional anonymization techniques employed by other internet and data services companies, though others disagree. Earlier this month a group of researchers from the University of Southern California, Indiana University and Tsinghua University said Apple's implementation allows specific data to slip through, both on macOS and iOS.
Apple responded, saying it opposes many of study's findings, specifically the degree to which data can be correlated to one person. The company also pointed to built-in protection policies including limits on data storage, IP address rejection and the option to make collection opt-in.
For Safari in macOS High Sierra, differential privacy technology is considered a Device Analytics tool, meaning it does not rate its own opt-in or opt-out procedure. Instead, users who agree to send Mac Analytics to Apple will see the data collection feature enabled automatically.