How to set separate controls for left and right AirPods in Apple's iOS 11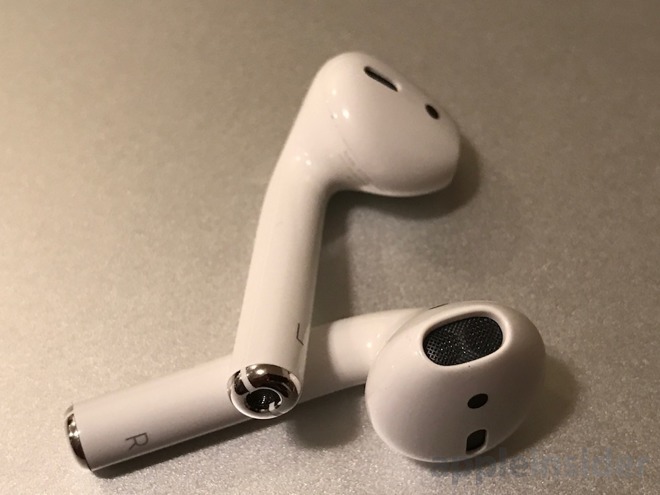 Installing iOS 11 also updates the functionality of connected AirPods, giving users the ability to set separate, customizable controls for each wireless earpiece.
Apple's AirPods are more functional in iOS 11, thanks to new options found in the Settings app.
To customize the AirPods after updating to iOS 11, open Settings on a connected iPhone or iPad, then choose Bluetooth. Find your AirPods in the list and tap the "i" button to the right while connected.
There you'll find new control options, including the ability to set different controls for the left and right AirPod. For example, the left AirPod could be set to play or pause a track, while the right one could invoke Siri.

Each command is invoked by double-tapping the respective earpiece.
Digging deeper into the settings, users will find that there are entirely two new options for AirPod double-tap controls in iOS 11: "Next Track" and "Previous Track." This joins the existing controls of "Siri," "Play/Pause," and "Off."
Apple has been gradually adding new features to its AirPods since they debuted late last year, including a "Find My AirPods" feature that debuted in iOS 10.3 in January. Whenever AirPods connect to an iPhone or Mac, the finder feature queries the host device's positioning hardware to log the earbuds' location.