New Apple video ad shows the effects of Portrait Lighting mode in the iPhone 8 Plus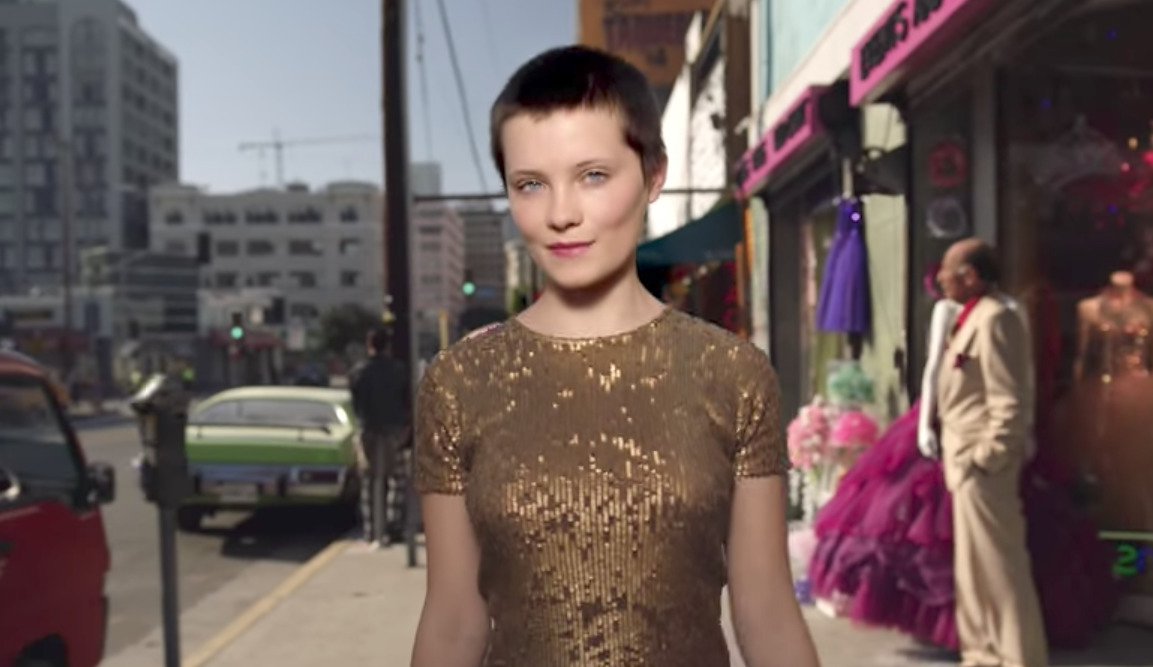 AppleInsider is supported by its audience and may earn commission as an Amazon Associate and affiliate partner on qualifying purchases. These affiliate partnerships do not influence our editorial content.
Apple is promoting the photographic capabilities of the iPhone 8 Plus in a new advertisement released on Saturday morning, with the ad highlighting the new Portrait Lighting mode included with the iPhone by showing the effects users can produce using the feature.
Titled "Portraits of Her," the new ad on Apple's YouTube channel shows singer Shannon Wise of group The Shacks as she walks on a sidewalk. As the commercial goes on, the lighting of both Wise and the background changes, matching the different lighting effects capable within Portrait Mode, before ending with another person holding an iPhone 8 Plus to take Wise's picture.
As well as being the main subject of the song, Wise's band The Shacks recorded the track "This Strange Effect" used in the advertisement.
Introduced with the iPhone 8 Plus, Portrait Lighting is a mode that extends the Portrait mode's depth-of-field effect to include a number of lighting styles. Portrait Lighting can light the subject in five ways, including Natural Light, Studio, Light, and Contour Light largely affecting the subject, while Stage Light and Stage Light Mono illuminate just the subject at the same time as darkening the background.
Apple performed extensive research into portraiture for the feature, studying a number of well-known painters and photographers in the process. Images from the dual cameras on the back of the iPhone 8 Plus are used by the Apple-designed image signal processor to create a depth map of the scene and separate the subject from the background, before machine learning analyzes the face for features and to add appropriate lighting.
Portrait Lighting will also be usable on the iPhone X, though due to the device's TrueDepth camera for Face ID's 3D facial mapping, it will be available to use on the front of the iPhone X as well as with the rear cameras.