Adobe debuts Photoshop and Premiere Elements 2018 with focus on computer vision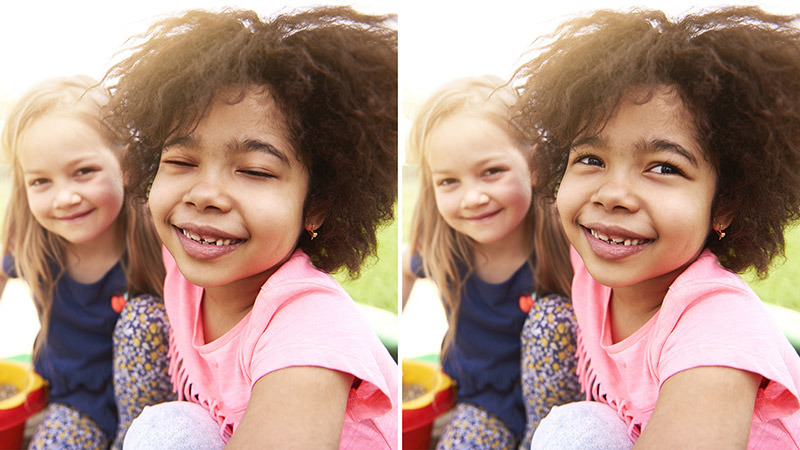 Adobe on Wednesday issued the latest versions of its consumer level photo and video editing software, Photoshop Elements 2018 and Premiere Elements 2018, with a slew of fresh features, many of which are powered by all-new content intelligence capabilities.
For 2018, Adobe is bringing its computer vision and machine learning chops, or what the company calls content intelligence, to the Elements family of apps. From curating large stacks of photos based on faces or inherent quality to detecting objects for quick selections, content intelligence is the backbone for many of this year's major upgrades.
In a preview of Photoshop Elements 2018, Adobe showed off a new image editing tool called Open Closed Eyes. An on the nose moniker, the feature automatically opens a subject's closed eyes in any given photo with just a few clicks, a useful tool for fixing candid pictures.
Opening the feature brings users to a special image editing interface where they can select the face of a person whose eyes are closed. Adobe leverages content intelligence to match that person's face with other similar faces in a user's photo catalog to present a grid of potential replacements. Users simply click on a suitable face and Open Closed Eyes blends a pair of opened eyes onto the original subject, complete with correct spacing and angle adjustments.
A new Auto Selection tool relies on content intelligence technology to make quick target selections. Instead of color or edge detection, the new tool employs object detection to automatically select a person or other interesting subject matter, saving users time when conducting more advanced edits.
Auto Curate is another new feature that relies on content intelligence assets. Available in the Elements Organizer, Auto Curate automatically narrows down a large set of photos based on image quality, faces, subject matter, Smart Tags and other variables. Adobe does the heavy lifting by selecting photos that contain faces of family members or friends — determined by calculating the prevalence of those faces in a user's photo catalog — or interesting subject matter like a sunset.
Similar technology is applied to a revamped slideshow tool that automatically filters out the best photos and video clips to create an animated, customizable slideshow. Like other slideshow tools, Adobe's version features themes for one-click creation, as well as more granular tools for selecting or removing individual images, background music and more. Finished products can be shared through a variety of social media platforms.
In addition, Adobe includes four new Guided Edits for replacing backgrounds, adding shape overlays, applying watercolor effects and creating double exposures. In all, Photoshop Elements 2018 ships with 49 Guided Edits.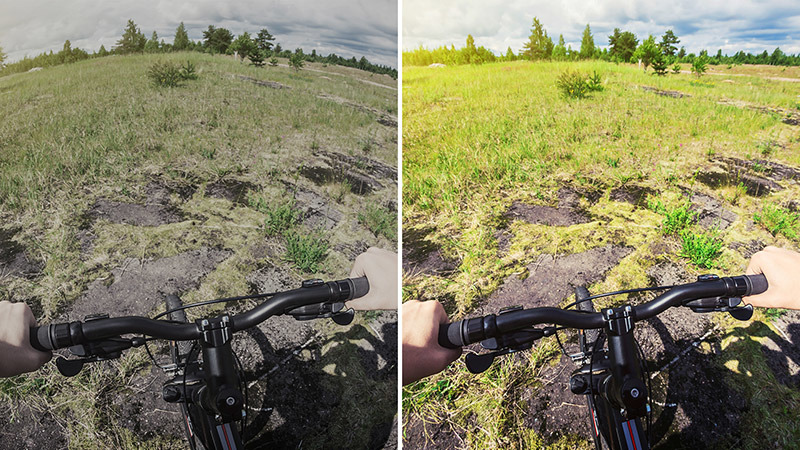 Premiere Elements 2018 introduces new features like Candid Moments, which allows users to extract photos from raw video footage. Similar to snapping a photo while shooting video, the function lets users choose the best moments after the fact.
Incorporating content intelligence, a new Smart Trim function automatically trims video to find the best scenes based on a particular video's style. Users can fine tune trims to focus on people, action or a mix of the two.
In addition, Premiere Elements 2018 shares the same smart organization and slideshow features introduced with Photoshop Elements 2018.
Finally, Adobe's consumer grade video editor introduces four Guided Edits that teach users how to create freeze frame motion titles and decorate video clips with static or motion titles for sharing on social media. Another tutorial covers bounce-back effects that run short video clips forward and backward continuously, while a final Guided Edit teaches users how to trim, correct color and fix lens distortions common to action cam footage.