Jamf works with Bungie to improve 'iPad for Kids' program, plans expansion into more hospitals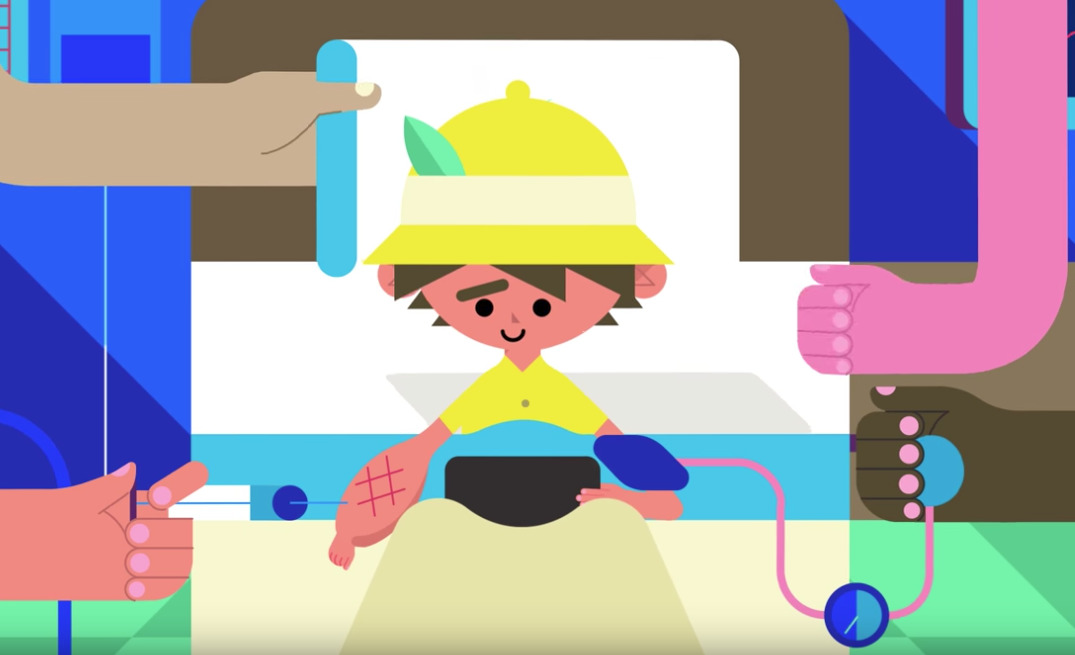 AppleInsider is supported by its audience and may earn commission as an Amazon Associate and affiliate partner on qualifying purchases. These affiliate partnerships do not influence our editorial content.
Apple device management firm Jamf has teamed up with The Bungie Foundation to give children in hospital a better experience while undergoing treatment, providing young patients with access to an iPad loaded with a variety of apps and other content to entertain and reduce distress.
Started in 2012 in one hospital, game developer Bungie aims to bring its iPads for Kids program to children's hospitals across the United States, providing participating hospitals with iPads and everything needed to manage the hardware, at no cost to the hospital. This support includes charging cords, device cases appropriate for use by children, and mobile device management software, provided by Jamf.
The iPads can be loaded with fully-customized, age-appropriate entertainment, to try and give a distraction, a sense of normalcy, and an opportunity for therapeutic play while the children are in hospital.
"It's important for us at Bungie to provide a turnkey program to hospitals," said senior Bungie Foundation manager Christine Edwards. "By providing them with everything they need, from the hardware to an iPads for Kids project manager, they're able to help their pediatric patients have a better hospital experience as quickly as possible."
Jamf's tools, integrated with Apple's Device Enrollment Program allows for program managers to remotely wipe and re-enroll supplied iPads remotely, removing all of a patent's personal data without needing to physically access each unit. The Jamf Pro Healthcare Listener is able to automate the management process, while still maintaining the hospital's security requirements.
Previous versions of the Bungie-operated scheme required manual access to wipe and reload each iPad whenever a patient was admitted or discharged from the hospital, a time-consuming process that considerably limited the reach of the iPads for Kids program. By using Jamf's tools and DEP, it opens up the possibility of adding more iPads and hospitals to the program.
Another benefit of working with Jamf is the ability for patients to request additional apps to be added to their iPads, an option Bungie intends to use. Requests sent to Bungie through the program are provided to its resident Child Life Specialist to determine whether or not the app is appropriate for the user's age, before pushing the app to the patient's device.
This feature gives Bungie a way to learn about new apps that it previously didn't know existed, and after vetting the content, potentially can add it to its age-appropriate catalogs for use by other patents.
The Bungie Foundation, the charitable arm of the "Destiny" and "Halo" game development studio, initially launched the iPads for Kids program in Seattle Children's Hospital in 2012, providing two departments with 20 iPads. Since then, it has expanded to all appropriate in-patient departments, with about 150 iPads in use at the facility.
Working with Penny Arcade's Child's Play charity from late 2016, Bungie started work to scale the program, including replacement of older devices with newer iPad models and the addition of automation controls.
Through these partnerships, Edwards advises Bungie looks forward to substantial growth. "We plan to scale and bring iPads for Kids into many more hospitals. We are excited about the opportunity to help ease the pain of more children."