Sonos announces support for Apple's AirPlay 2 wireless standard coming in 2018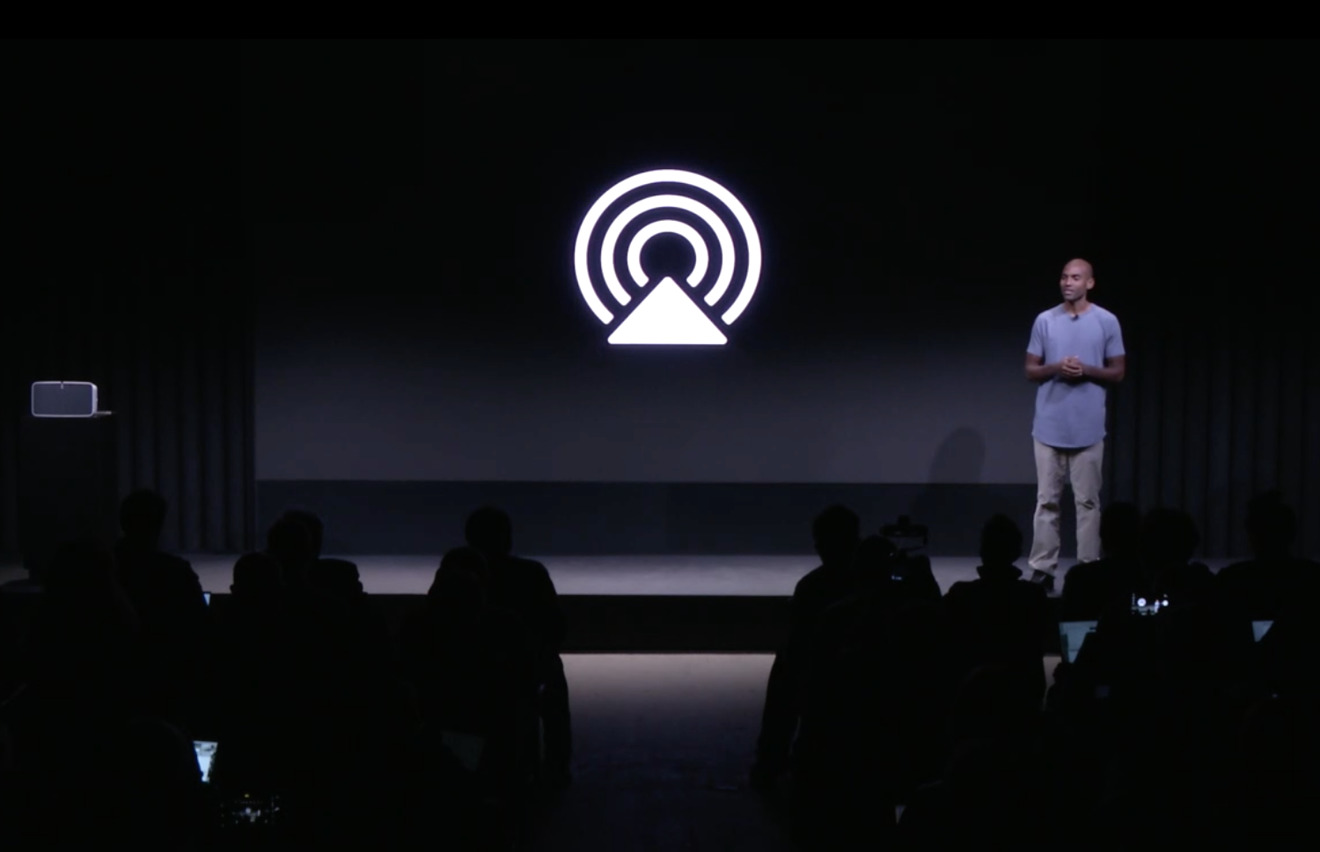 Speaker maker Sonos on Wednesday announced that it will create an open platform, not only giving any music services access to its hardware, but also integrating with Apple's forthcoming AirPlay 2 wireless standard.
Announced by Sono's Allen Mask at a media event in New York, AirPlay 2 support means users will be able to control Sonos speakers via HomeKit and Siri, directing music to the hardware via their voice.
AirPlay 2 support for Sonos devices is scheduled to arrive next year, Mask said.
"There had to be a seamless connection between Sonos and Apple, and so we waited until we could get it right, together," he said.
The addition of AirPlay 2 will let users control their entire Sonos system by just speaking. In an onstage demonstration, Mask showed how a user could interact with a Sonos speaker to skip ahead to a next track playing on a wirelessly connected iPad.
Support for AirPlay 2 is systemwide, meaning users can have sound come through Sonos speakers when not only listening to music, but also playing videos, games or apps.
AirPlay 2 is set to officially launch with an update to iOS 11 later this fall. To support the new streaming standard, Apple will debut its own HomePod speaker, itself a Sonos competitor, in December.
Apple has said that some existing AirPlay devices can be updated to support AirPlay 2, but details thus far have been sparse. Sonos did not indicate how its own speakers will integrate with AirPlay 2, including whether legacy devices will gain support.
Beyond AirPlay 2, Sonos announced on Wednesday that its devices will integrate with Amazon's Alexa voice assistant. A new public beta has already launched, allowing device owners to test the capabilities.