Apple posts trailer for 'Bang! The Bert Berns Story,' coming to Apple Music Oct. 24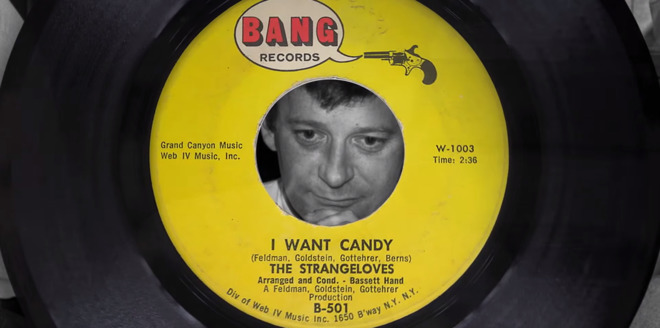 AppleInsider may earn an affiliate commission on purchases made through links on our site.
Apple on Thursday released a trailer for "Bang! The Bert Berns Story," a documentary streamingly exclusively on Apple Music starting Oct. 24.
The film explores the musical contributions of Berns, a songwriter and producer reponsible for songs like "Twist and Shout," "Hang On Sloopy," and "Piece of My Heart," and credited with kickstarting the careers of Neil Diamond and Van Morrison. Posted on YouTube, the trailer also points to Berns's connections with the Mafia, specifically Thomas Eboli, who eventually took control of the Genovese crime family.
The movie is directed by Berns's son Brett, and features interviews with people like Paul McCartney, Keith Richards, Van Morrison, and Solomon Burke.
In the past year Apple has been pivoting to original video, using it as a way of distinguishing Apple Music from services like Spotify, Pandora, and Tidal. Spotify and Tidal actually have made attempts at video, but only on a small scale that doesn't appear to have affected subscriber numbers.
Apple's slate has so far consisted largely of documentaries and a handful of shows, led by "Planet of the Apps" and "Carpool Karaoke." The latter two have received mixed reviews at best.
The company is now thought to be hunting for "big, smart, splashy dramas," and prepared to spend about $1 billion over the next year. The company has allegedly bid for at least two shows, including a morning show drama with Jennifer Aniston and Reese Witherspoon, and an update of Steven Spielberg's "Amazing Stories." It may also venture into more series-length documentaries. It's not clear if new shows will be limited to Apple Music or even air on it at all, since higher budgets may demand a greater audience.