Hands-on: Fighting the Empire with our iPhone and Sphero's 'Star Wars' BB-8, R2-D2, and BB-9E droids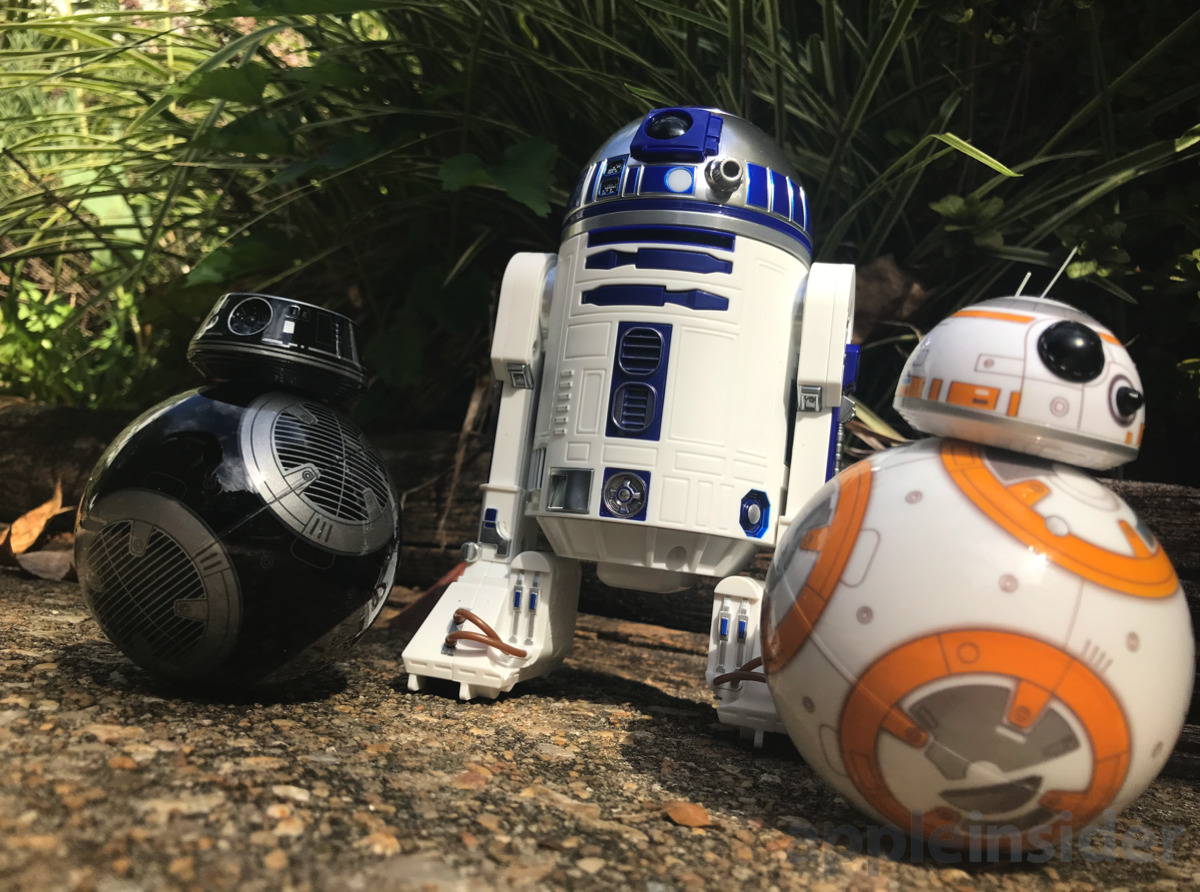 AppleInsider is supported by its audience and may earn commission as an Amazon Associate and affiliate partner on qualifying purchases. These affiliate partnerships do not influence our editorial content.
Disney now owns LucasFilm, and with that the "Star Wars" franchise. Part and parcel of that is merchandise, with Sphero cranking out four models of app-controlled droids in time for "Star Wars: The Last Jedi" — and AppleInsider has three of them.
In case you missed it, the app-controlled BB-8 was a big hit around the release of "Star Wars: The Force Awakens," even with relatively rudimentary software.
Since then, BB-8 has had a couple of software and firmware updates, and has been joined by evil twin BB-9E, long-time droid hero R2-D2 and his evil twin R2-Q5 who was shown briefly in "Star Wars: Return of the Jedi."
We've recently added R2-D2 and BB-9E to our droid squad, with the pair joining BB-8 after more than a year in residence.
No bad motivators here
BB-8 was solid and sturdy, with design decisions made for durability. For instance, the antennae on the top of the droid's head is flexible, and has only bent over the last year of children's play — which basically mandates crashing into things.
The new additions are no exception. The plastic on the droid casings are thick, and not easily damaged with even exuberant use. BB-8 has taken a few (possibly intentional) trips down a carpeted flight of stairs, and our R2-D2 has already taken a fall down the cement front step in front of the house — both with no damage from the incident.
BB-8 and BB-9E have heads held on with magnets. As such, in a particularly dire collision, the heads will pop off. Realignment is easy — the user places the ball part of the droid down on a hard surface and it auto-aligns allowing for the waylaid head to be put on the top of the ball.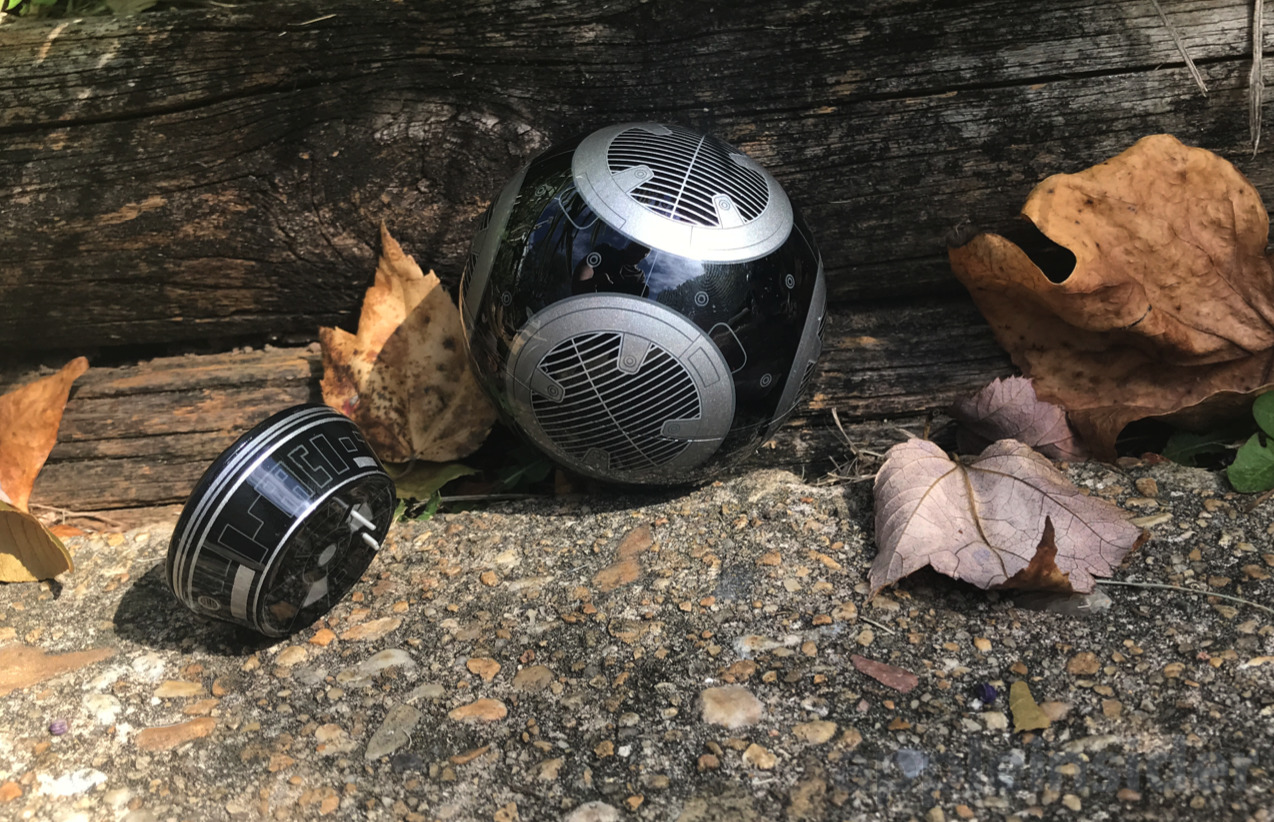 Solid devices, built to last.
... from a certain point of view
But, do you remember mouse ball roller gunk? Break out your techniques you used to use to deal with it, because it's back in spades with BB-8 and BB-9E's head. Nasty.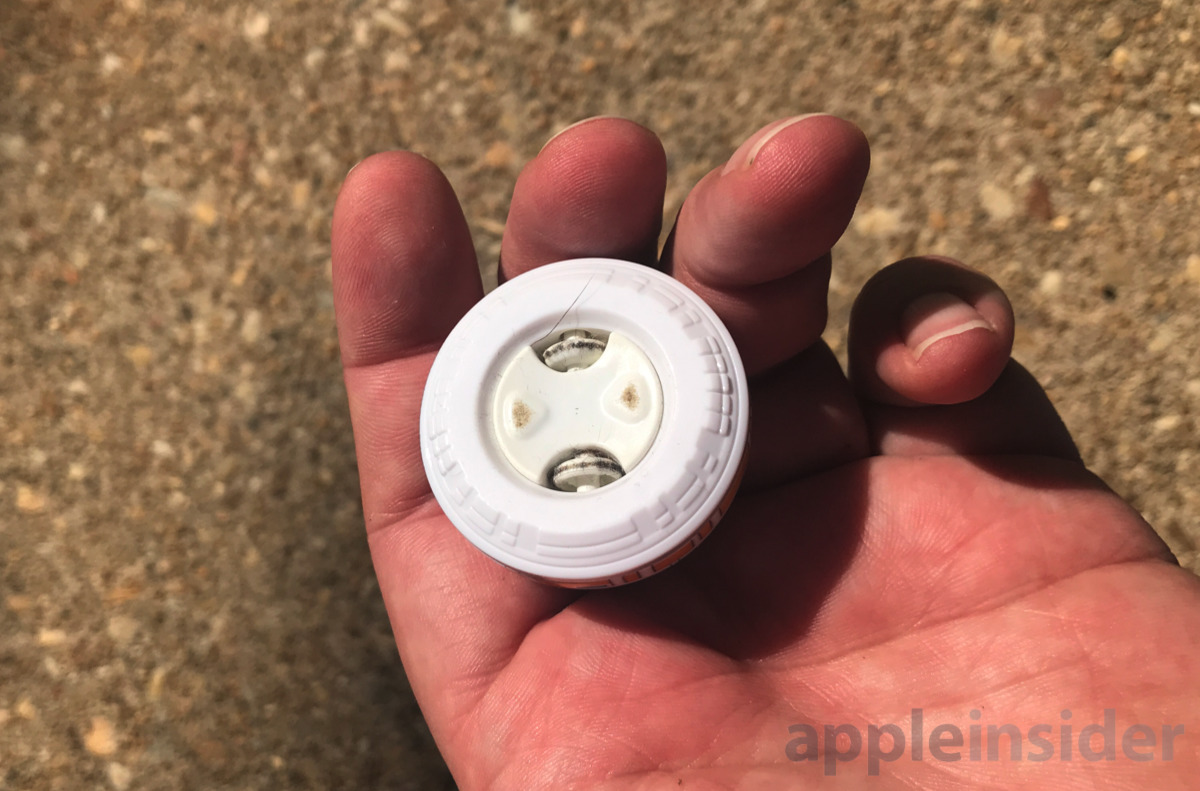 Also, while the droids all do well on hard wood floors and tile, they do less well on carpets — the spherical BB-8 and BB-9E in particular. There is a "turbo" button to get them started on a very low pile carpet in the app, but we found that this was more often than not likely to slam the droid's head into the ground and popping it off than actually getting it going. This was exacerbated by the afore-mentioned mouse ball roller gunk.
Don't count on using BB-8 or BB-9E on carpet with a pile any deeper than one of those omni-present town map play carpets. R2-D2 is less affected, but a deep shag still isn't going to work.
Not as clumsy or random as a blaster
The two new droids are able to be controlled through the Star Wars App-Enabled Droid by Sphero companion app for iPhone. The app offers an augmented reality Droid Trainer, allowing users to drive a virtual version of their toy when it is charging, and can also enable the droids to perform reactions to some of the "Star Wars" movies through its Watch with Me function.
Watch with Me is still a staple around here. It has been enhanced over time for the kids with multiple droids, as they "interact" during crucial scenes of all of the "Star Wars" movies.
Even for an adult "Star Wars" fan, this is fun — once or twice. It did get old after a while. We'll let you know if the kids ever stop wanting to watch with the droids.
For more extensive control, two additional playgrounds have been added to Apple's Swift Playgrounds app, which teaches users how to code in Swift using games and activities. The new R2-D2 by Sphero playground tasks users with helping R2-D2 find Obi-Wan Kenobi in the deserts of Tatooine, evade Stormtroopers, and explore the Death Star, all using Swift commands.
The second, the Sphero Template, allows users to create programs to control one of the droids in a more complex, and less structured activity.
AppleInsider will be examining Swift and Swift Playground integration with the droids in more detail at a later date. For now, lessons are progressing very well with a seven-year-old, and the droid is giving that extra tactile push to complete the entire course of instruction.
You're all clear, kid, now let's blow this thing and go home!
The Sphero droids are probably close to the ultimate extension of the use of an iPhone and other mobile technologies as a toy enhancer. Rather than taking center stage, the iPhone is a controller, with the toy itself shining out.
But, that in itself is a mild problem. Alone, the droid is a nice looking and expensive statue, which is okay, but they aren't to scale with any other of the "Star Wars" action figure lines or toys, so they aren't easily introducible to existing play without the app.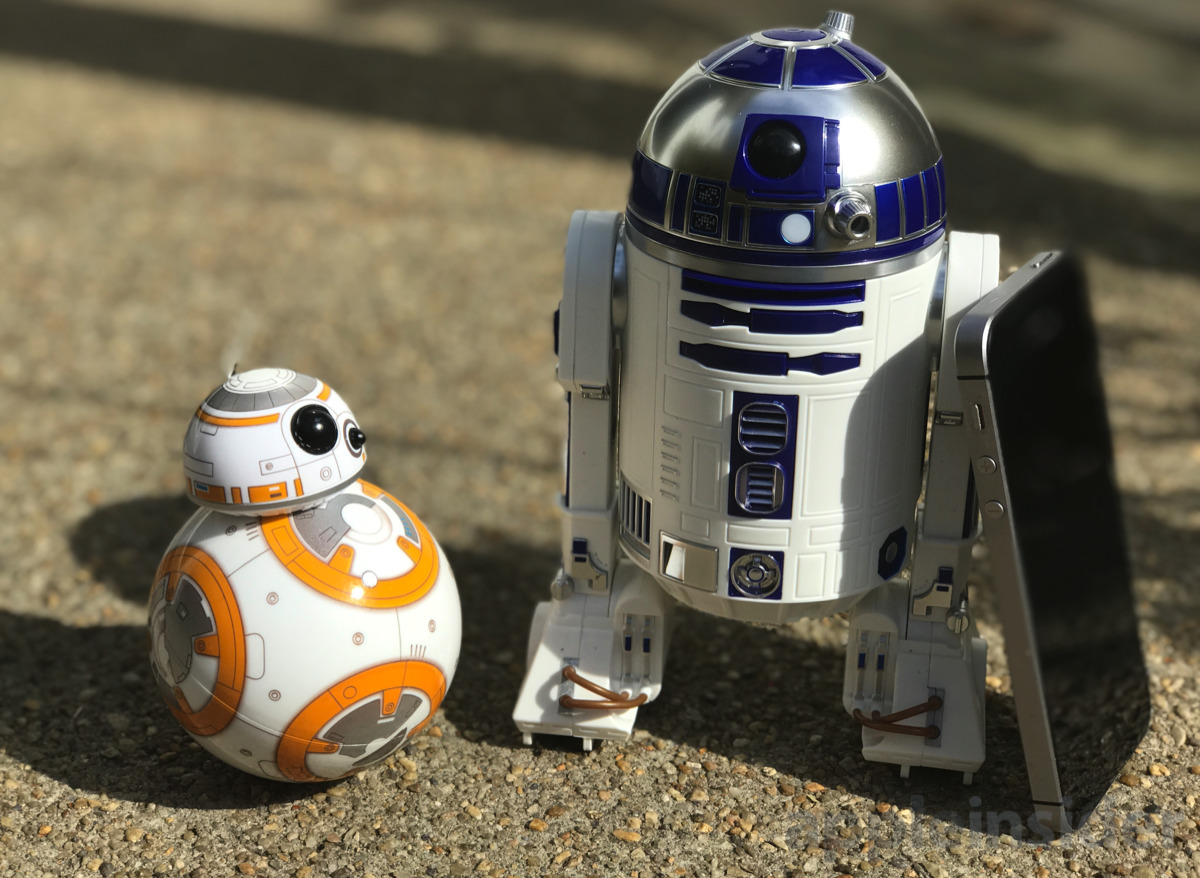 How much this may bother your children, though, probably varies.
We continue to have a great time with BB-8, and now with R2-D2 and BB-9E. The new droids, with corresponding software updates, are additive to BB-8, beyond just two children, and their father, each having their own.
Sphero hasn't been shy about firmware updates. The Swift Playgrounds implementation was added only recently. With the new wave of releases for "Star Wars: The Last Jedi," we expect that support for the line will continue, as will app enhancements extending the life of the toy.
We're going to keep our testers going with Swift Playgrounds. We'll let you know how it goes.