Apple's head of iCloud infrastructure leaves company, report says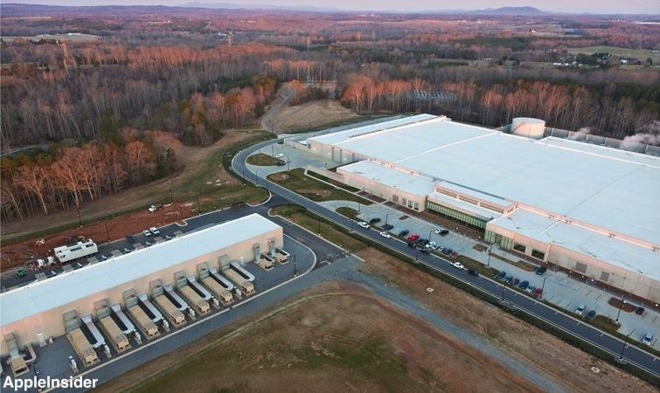 AppleInsider may earn an affiliate commission on purchases made through links on our site.
An Apple executive tasked with managing backend infrastructure for the company's iCloud products, including the iCloud Drive cloud storage service, has left the company, potentially signaling a dramatic shift in favor of in-house data centers, according to a report on Friday.
Citing sources familiar with the matter, CNBC reports Apple's director of internet services operations, Eric Billingsley, is no longer with the company. His responsibilities, which covered the iCloud backend, will be transferred to senior engineering director Patrick Gates, who manages infrastructure for other internet-based services like Siri.
Billingsley joined Apple in 2013 after stints at eBay and, most recently, at Google where he served as director of engineering in the Geo-Commerce organization. Billingsley's arm relied on external cloud providers like Amazon Web Services and Microsoft Azure to help carry the growing weight of iCloud's customer base.
An unnamed source said data center infrastructure has been "a bit of a problem child" in the past, and Apple is looking to Gates to rectify the issue, the report said.
Last year, The Information reported political infighting amongst Apple's engineering teams was hampering the company's ability to fix ongoing issues related to its various cloud services platforms, which include iCloud and iTunes. In 2015, Apple decided to expand the cloud platform that powers Siri — run by Gates — to cover other areas of the company's blossoming services business, including iTunes, iMessage and iCloud, according to the publication. The move supposedly created tension between the two engineering teams.
At the time, Billingsley and Gates reported to VP of engineering Patrice Gautier, who is himself a report of SVP of Internet Software and Services Eddy Cue.
While not confirmed by Apple, Billingsley's departure suggests the company aims to lessen its reliance on outside services and bring those assets in-house, perhaps as part of the ambitious Project McQueen cloud infrastructure initiative.
The departure comes as Apple's services business enjoys rapid growth. In August, the segment generated revenues equivalent to a Fortune 100 company for the first time.